Nylon pulleys for Helicopter Stringing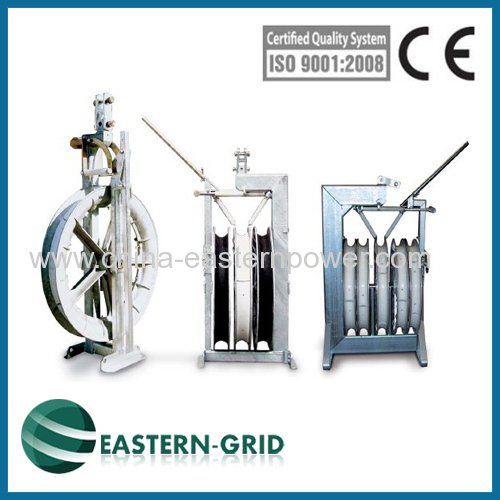 Nylon pulleys for Helicopter Stringing are suitable for stringing thepilot rope by an helicopter. The pilot rope is automatically positioned in the(central) wheel. Special guides ensure the correct positioning of the ropeduring stringing operations.
Nylon pulleys for Helicopter Stringing are made of aluminium alloy/ MC nylon mounted on ball bearings; the groove is lined by a neoprene ring orby wear-proof interchangeable nylon or aluminium wheels. The frame is made of galvanizedsteel. The pulleys can be supplied with three types of connections: fixed(B),swivel-type(C) or with a hook supplied with safety lock(D). Grounding device orcomplete conductive sheaves can be supplied on demand.
We can supply508mm, 660mm, 822mm, 916mm, 926mm,1040mm big diameter stringing blocks with flyattachments.
We can supply 20 inch, 26 inch, 32 inch, 36inch, 40 inch, 41 inch helicoptor stringing dollies with fly attachments.
We can supplysingle pulleys, two or three bundled conductors pulleys and four bundledconductors pulleys with fly attachments.



DesignDiagram :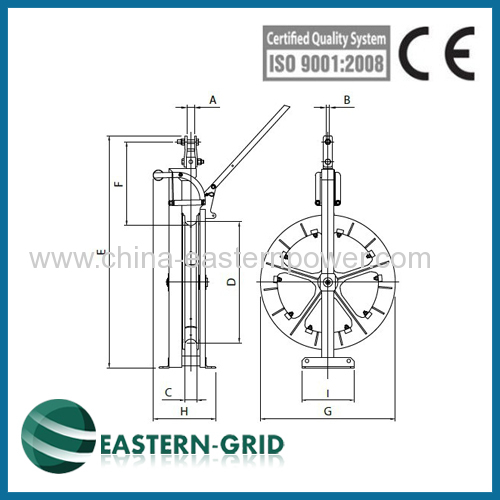 Shipment
1. The tools will be shipped in container
2. We will ship the products within one month normally after receiving the payment.
3. Stock is available for standard product.
Payment
1. We accept T/T and L/C.
2. Please send swift copy of T/T if you arrange payment by T/T
3. Please send us the L/C draft to us before issue L/C.
Why choose us:
1. High quality and competitive price
2. Leading and biggest manufacture for stringing equipment in China.
3. 25 years of production experience and more than 1000 customers in the country and abroad market. The tools have been sold to more than 20 countries.
4. Big stock condition for fast shipment.
5. Detailed pre-sales service and fast active after-sales service. Response within 12 hours after-sales service