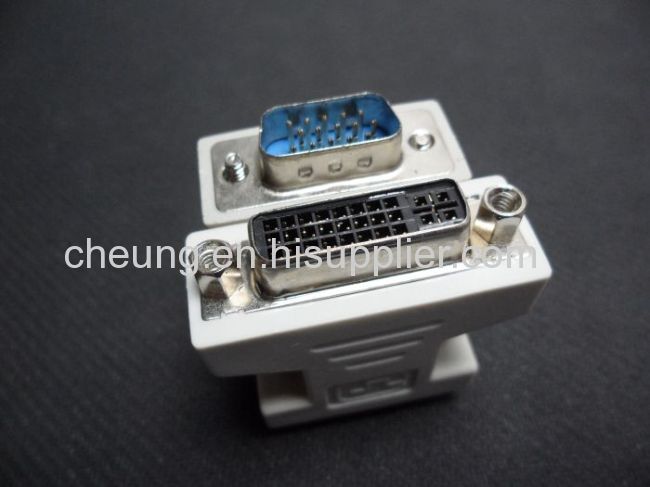 Features:
1.100% brand new.
2.Convert the Digital interface on some new video cards to a standard VGA analog interface.
3.Use it on cards like the GeForce 4 TI4200, TI4400, TI4600, ATI 7500, 8500DV, and Many more! This allows you to connect your current CRT/LCD monitor to a video card that has a DVI output.
4.VGA(Male) to DVI-I(Female) Adapter is a compact device that enables you to use VGA Connector for a DVI Connector.
5.It is been designed to maintain the digital integrity of the video signal to give you the ultimate pure digital experience.
6.The adapter provides an all-digital signal path between your computer and the display.
7.Use this adapter to change your regular VGA Connector to DVI Connector