Specifications
Fiber optical splice closure
1.EU quality standand
2.Meet ISO9001
3.Accessories include
4.Stainless metal parts
Fiber opticalsplice closure
1.EU quality standard
2.ISO9001
3.Accessories included
4.Stainless metal parts
5.Heat Shrink type sealing

-- Application
Fiberopticclosure belongs to the accommodation of the optical fiber fusionsplice section system. It is widely applied to the connection of thefiber.play the roles insealing, protection, installation of fiberconnector headand storage . According to the structure character, thefiber optic splice closure can be classified to the Horizontal and Dometype.
The scope of application is: aerial, underground, wall-mounting,wall-mounting in duct and handhole.
-- Feature
1,High qualityPC, ABS, PPR material optional , can endure harshconditions such asvibration, impact, tensile cable distortion andstrong temperaturechanges
2, Used in straight-through and branch application for cables of bundle fiber and ribbon fiber
3, Trays can be increased or reduced according to the application
4, Cylinder shape, perfect outline, thunder, erosion & aging resistance
5,Strong andreasonable structure with mechanical sealing structurefilled withsilicon rubber material, it can be opened after sealing andcan bereused
6, Solid structure, easy to operation and maintain
7, Well water & dust proof
8, Suitable for aerial, duct, wall-mounted or buried
9, Unique grounding device to ensure the sealing performance, and at the same time easy and convenient for installation.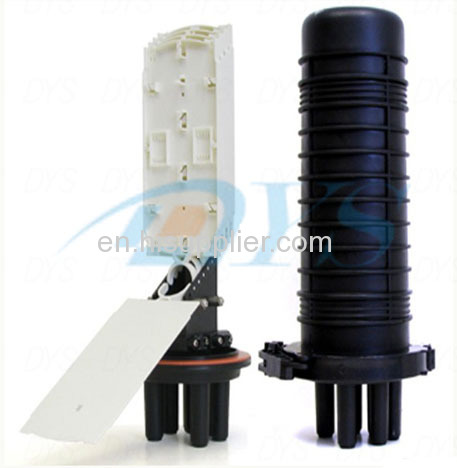 Competitive Advantage
DYS strictly enforce the ISO9001 quality management system, companies with good facilities and qualified human resources management to ensure product quality stability and excellent performance; and good after-sales service, to win the trust of customers, products exported to Europe and the United States and Southeast Asian countries.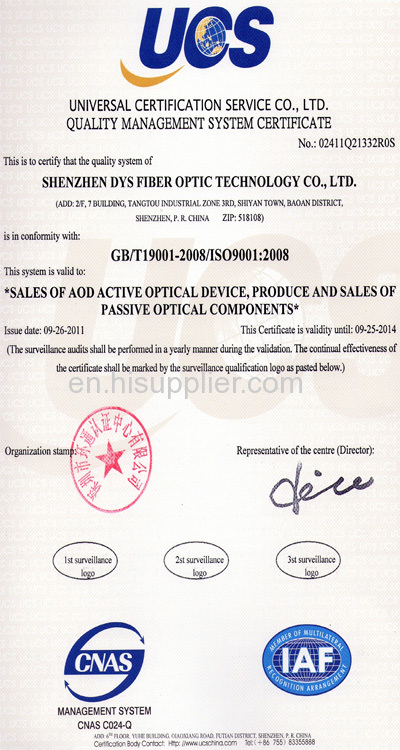 If you have any questions or request,please let me know

Skype id: kitty901012 I am at your service all the time!