New battery A32-F82
for asus F52 K50 K40 K40E Series laptop
For asus
battery
A32-F82
is 10.8v 4400mAh li-ion rechargeable battery.It is made up of grade A cell,good design,good package to ensure the product with high quality.A32-F82 battery is comptible with laptop model asus K40 K40E Series F82 F83S K40 K40E K6C11 etc.
Description
| | | |
| --- | --- | --- |
| 1 | Application | Laptop |
| 2 | Model | A32-F82 |
| 3 | Voltage | 10.8v |
| 4 | Capacity | 4400mAh |
| 5 | OEM | Yes |
| 6 | Cell type | Li-ion battery |
| 7 | Warranty | 12 months |
| 8 | Certification | CE FCC ROHS |
Compatible Part Numbers:
Asus A32-F82, A32-F52,
L0690L6, L0A2016
Compatible Laptop models:
ASUS K40 K40E Series
ASUS F82 F83S K40 K40E K6C11
ASUS F52 SERIES
ASUS K50 SERIES
ASUS K51 SERIES
ASUS K60 SERIES
ASUS K61 SERIES
ASUS K70 SERIES
ASUS P50 SERIES
ASUS P81 SERIES
ASUS X65 X70 SERIES
ASUS X50 SERIES
ASUS X5D X5E X5C X5J X8B X8D SERIES
ASUS K40IJ, K40IN, K50AB-X2A, K50ij, K50IN,
ASUS K70IC, K70IJ, K70IO, X5DIJ-SX039c
Features of
A32-F82 battery
1.Over-charge protection
2.Over-discharge protection
3.Over-heat protection
4.Over-current protection
5.Short-circuit protection
6.High capacity circulatory function
7.Low Power Consumption IC Design
8.No Memory Effect
9.High Charge current
Show pictures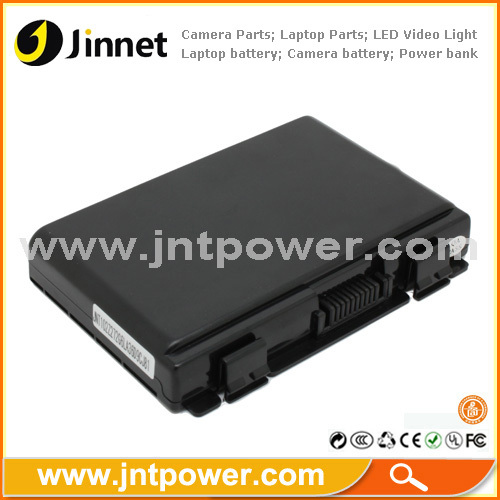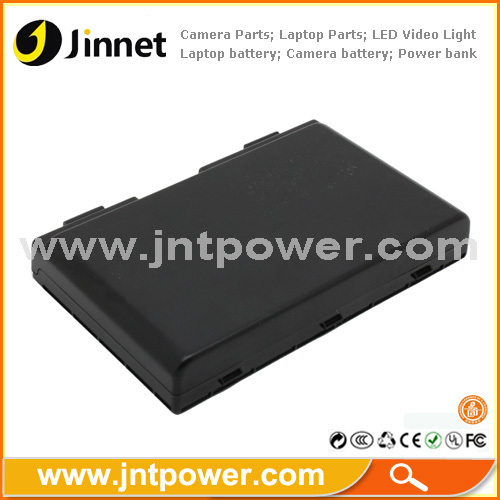 Tips to extend your laptop batteries life:
1.Try to avoid frequent full discharging of the battery.
2.For battery meter calibration, periodically do a full battery discharge, every 30 charges, to increase meter accuracy.
3.The Rechargeable your battery undergo self-discharging when left unused for a long time. So it is necessary to recharge the battery after a storage period.
4.Avoid heat, heat is the battery enemy, the temperature in a car can easily rise 50F in a single hour, in some cases reaching 140F.
5.If you plan to place your batteryin storage, be sure to have the charge at 40% and stored in the fridge (not freezer) for maximum battery longevity.
6.Don not setting a metaillic object on your Rechargeable battery connect metal or it maybe short circuit terminals.
7.Do not drop or mutilate your battery, and do not try to disassemble your laptop battery pack.
8.Please take out the battery pack from your machine when it is not being used.

Standard package: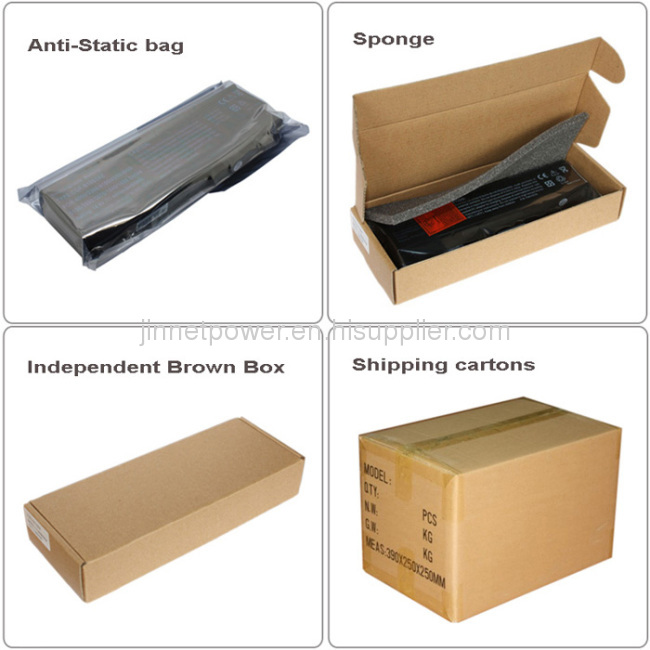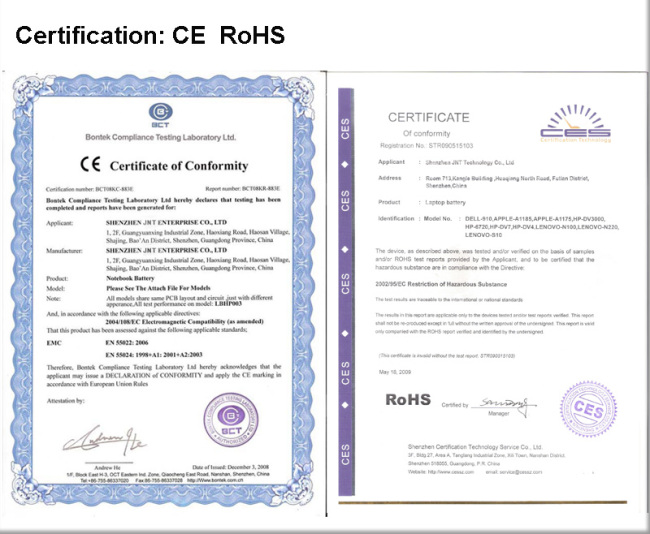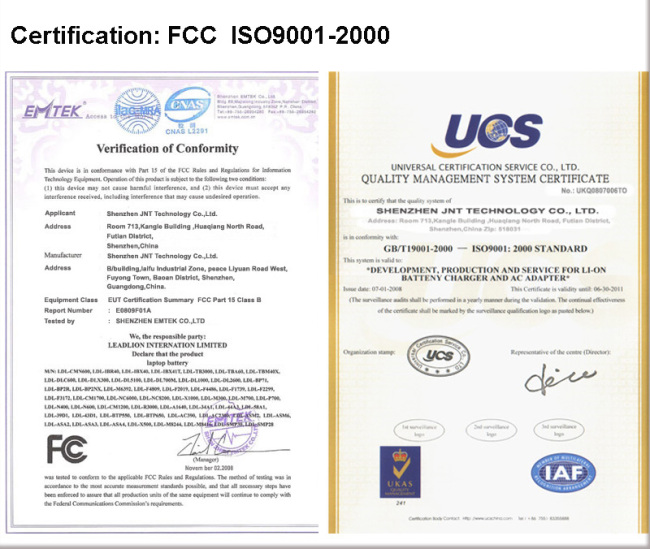 Aboout Our Factory:
ShenZhen JNT Technology Co.,Ltd. established in 2008, is a professional digital battery manufactory.we majorly exported a series of digital products including laptop battery,camera & camcorder battery,battery grip,led video light,smart phone battery and so on.In this filed of electronic device,we have a rich experience of many years.Of course offer our customer with high quality & competitive price & fast delivery.

If you can't find the model you need,you just tell us what is your machine.we will try our best to assist you to find the model fit for your machine.Your satisfaction is our greatest motivator!

Thanks for your kind attention.Click your mouse,you will find the surprise ! Welcome your inquiry !