ACRYLIC COATEDWELDING BLANKET TWO SIDES 701910651B
ACRÍLICOREVESTIDOSOLDAGEMCOBERTORDOISLADOS701910651B
Acrylic Coated
SOLDADURA
MANTA
DOS
LADOS
701910651B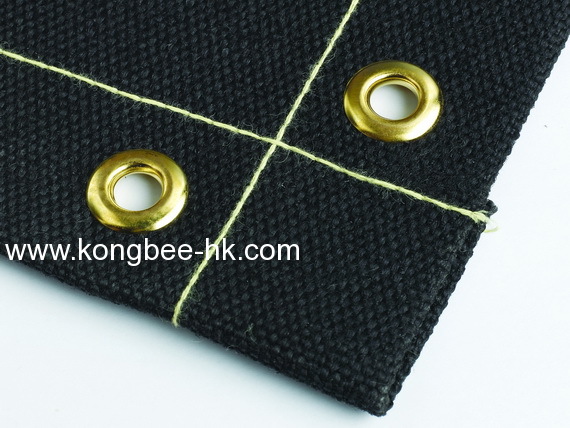 COMPONENT: Welding Blanket 701910651B is made of fiberglass cloth impregnated with Acrylic two sides. It is a non-asbestos product used for protection against heat, welding, etc.


COMPONENTE:701910651B: Soldadura Blanket 701910651B é feito de fibra de vidro impregnada com pano de acrílico dois lados. É um produto não-amianto usado para a protecção contra o calor, soldadura, etc.

COMPONENTE:701910651B Soldadura de Manta, 701910651B, está hecho de fibra de vidrio de tela impregnada con acrílico dos lados. Es un producto no-asbesto para la protección contra el calor, soldadura, etc.

PROPERTIES & APPLICATION: It is mainly used in Welding curtains, Heat shield, flange and valve covers, expansion joins and equipment, etc.

PROPRIEDADES E APLICAÇÃO:É usado principalmente em cortinas de soldadura, escudo de calor, flange e tampas de válvulas, junta de expansão e equipamentos, etc.

PROPIEDADES Y APLICACIONES: Se utiliza principalmente en cortinas de soldadura, escudo de calor, bridas y tapas de válvulas, la expansión se une y equipos, etc
Property

Propriedade

Propiedad

Specification

Especificação

Especificación

Base Fabric

Base deTecido

Base deTela

Yarn

/Fio

/ Hilo

Warp/ Urdidura/ Urdimbre: EC9 33X6

Weft/ Trama/Trama: EC9 33X6

Tissue Density

Densidade Do Tecido

DensidadDel Tejido

Warp/ Urdidura/ Urdimbre: 189end/10cm

Weft/ Trama/Trama: 126 end/10cm

Width

/ Largura

/ Ancho

1000-2000mm

Length

Comprimento

Longitud

50-100meter/roll

Surface DensityBefore Coat

/ Superfície DensidadeAntes Brasão

/ Densidad De La Superficie AntesEscudo

430±22.5g/m2

Weave

/ Tecer

/ Tejido

4H- Satin

After Coating

/ Após Revestimento

/ Después De Recubrir

Impregnated

/ Impregnado

/Impregnado

Acrylic two sides

/ Acrílico Dois Lados

/ Acrílico Dos Lados

Surface DensityCoated

/ DensidadeDe Superfície Revestida

/ Densidad Superficie Recubierta

480±24g/m2

Thickness

Espessura

Espesor

0.43mm

ContinuousWorkingTemperature

/ Temperatura De Trabalho Contínua

/ Continuo Temperatura De Trabajo

550℃

Color

/ Cor

/ Color

Black

/ Preto

/ Negro