----------Specification:
| | |
| --- | --- |
| Type | Electric Heater Kettle Elments |
| Sheath material | iron/Copper/Stainless Steel |
| Voltage | 110V-----240V |
| Watt | 1000W----2000W |
| Tube diameter | 6.6mm---8.5mm |
| Surface treatment | Nickel Plating |
--------Advantages:
1.Easy installation.
2.Fast heat exchange rate.
3.Long transfer of heat radiation.
4.Excellent corrosion resistance.
5.Designed and built for safety.
6.Low cost with long service life and high efficiency.
7.Moisture and contaminant resistant
8.Broad variety of sizes for different applications


-------The classification of the electric heating elements
it is used as electric heating components for different kinds of electric equipments ,it is classified by the usage. Common types mainly include air electric heating tube, liquid electric heat pipe, boiler electric heating tube, and oven with finned heating tube, sauna and steam rice machine electric heating tube etc.


-----Product Show: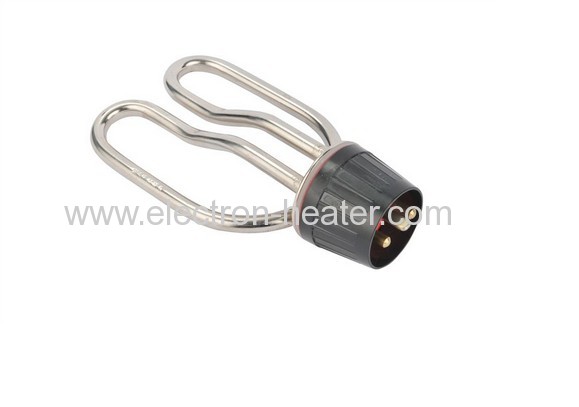 ------When you order, pls advise when inquiry:
(1). Material
(2). Wattage and Voltage
(3). Diamensiom of the tube and APPROX length of the heating tube
(4). Drawing required for special configuration
(5).Trial or Sample order is also welcome.

------We guarantee:
(1) every piece of product is under strict test before dispatching
(2) higher quality than normal market products