HT-09F Hotel door lock feature:

Hotel lock with biometric lock to be easily operated
Five levels of management: Always controls the level, Lou Kongji, the level to control the level, the clothing region level, the room level.
major function: Through the computer and the door lock mana
constituent: The hotel electronic lock, the smart card, the computer, the door lock management software, the smart card send the card.
archival record: All release's spoon card and each time unlocks (mechanical key unblanking) to have the record.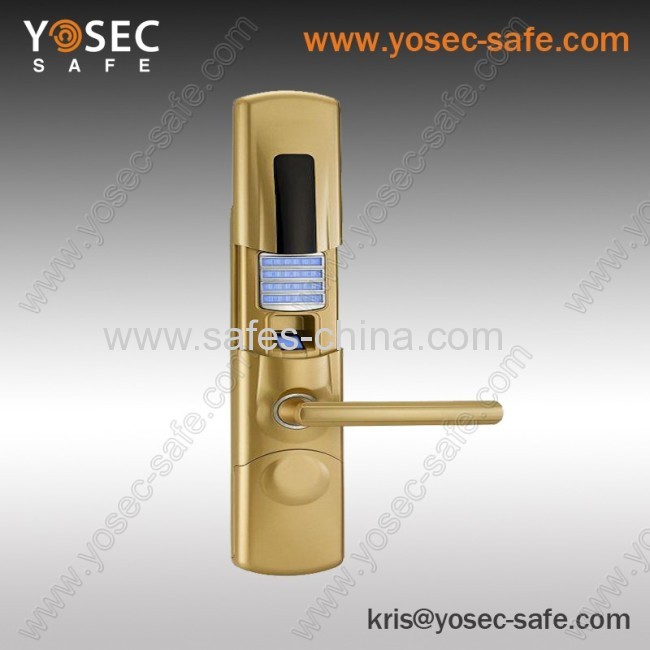 Other hotel doorlocks for option