Warranty sticker for packaging label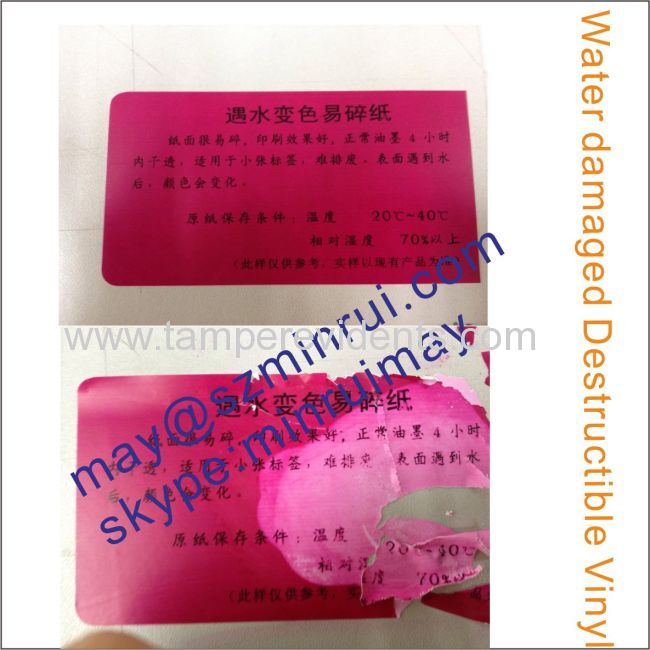 Water damaged Destructible Sticker, it is a high security destructible vinyl.
This type of label paper has conbined two security characteristics which include water damaged and tamper evident.
It is color-fade when it runs into water.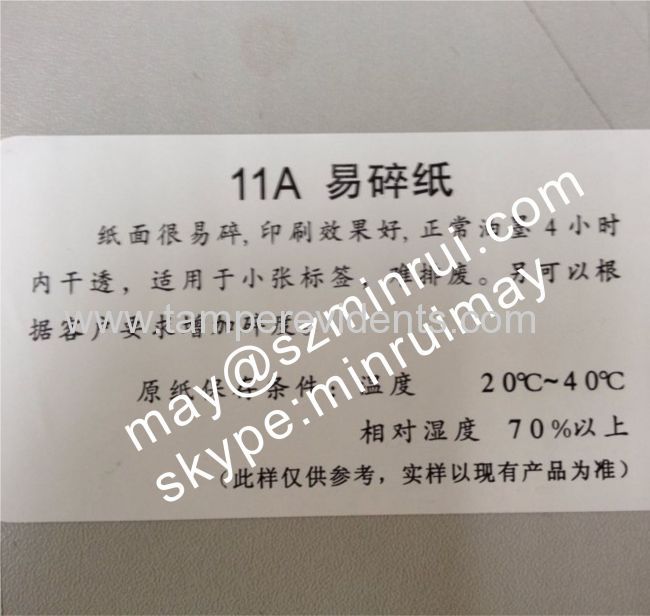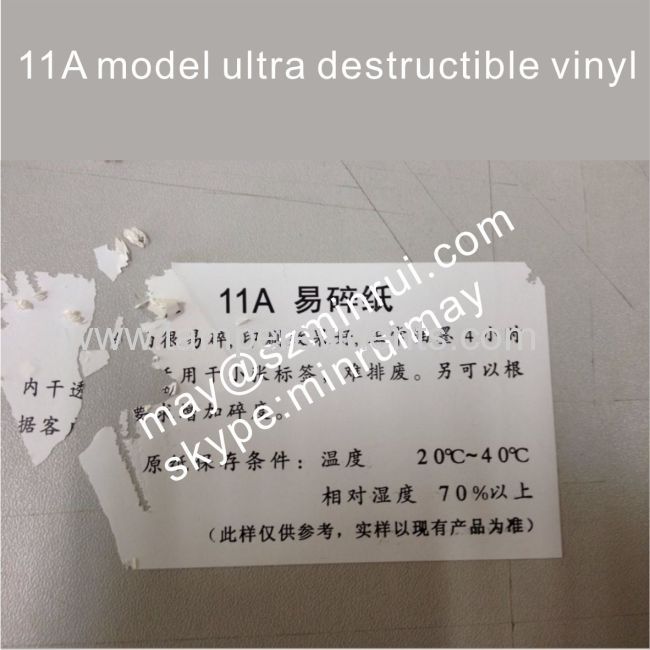 One of the normal type self destructible label sticker:
11A Ultra Desrtuctible Label Papers: it is easiest type Destructible label paper that hard to remove. Its facestock thickness is 0.99mm for small labels. Good Printing Effect. Ink can be dried out wthin 4 hours. Also, the fragility can be enhanced according to customers' need.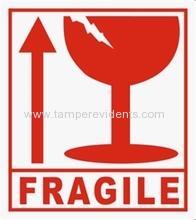 As the following picture below is a label that made from destructible vinyl sticker. You can use it when you ship some fragile product, such as wine or sort of thing like that.
Any requirement we can fulfill for you.
such as you can design you own logo size with us, or your own thinking color.
we can help you deliver the product within 3-5 days
By the way, for Destructive Vinyl Sticker, there are four different breaking grades.
Below, I will show you what are those breaking grade is.
Frangile grade

Models

Suitable conditions

A

11A,11A0,DO,D4

for small sizes labels and for the straight corners labels.These models

cannot be die cutting,because the facestock is too frangible

B

11CA2,D3

can be die cutting by hands (not by machine)

C

11CA4,D2

can be die cutting by MACHINE

D

12A3

for cold temperature
For each grade, they have their own suitable temperature. Grade A and B is suitable on 40-70 degree. Grade C is suitable on 20-40 degree. Grade D is suitable on -5-20 degree.
Here is the Destructible Vinyl Paper make in roll