API 6A Oil well Christmas tree
X - tree


ZZTOP supplies the casing heads, tubing heads and Christmas trees as per API 6A , which can meet the requirements of customers for different casing and tubing programs and pressure grades. The X-mas tree is connected by flange or couplings.
Features
-Fix the drilled wellhead, connect wellhead casing string, seal and control the annular of casing, suspend tubing, control wellhead pressure, adjust flow rate, induce oil into outlet pipeline, shut off oil well when necessary, and applicable to acid fracturing, water injection and test services
-Meet the requirements of API 6A
-Consist of casing head, tubing head and Christmas tree
-Applicable to all the casing and tubing programs and connection types
-Safe, reliable and easy to operate and maintain
-Can be equipped with pneumatic (hydraulic) safety valve
-Working pressure: 2, 000 psi to 20, 000 psi
-Working medium: petroleum, natural gas, mud and gas containing H2S, CO2
-Material class: AA, BB, CC, DD, EE, FF
-Specification level: PSL 1~ 4
- Performance level: PRI~2
-Block Christmas Tree Wellhead Assembly
| | |
| --- | --- |
| | 2M, 3M, 5M, 10M, 15M, 20K |
| | |
| | |
| Product Specification Level | |
| Performance Requirement level | |
| | 2-1/16, 2-9/16, 3-1/16(3-1/8), 4-1/16 |
| | 2-1/16, 2-9/16, 3-1/16(3-1/8), 4-1/16 |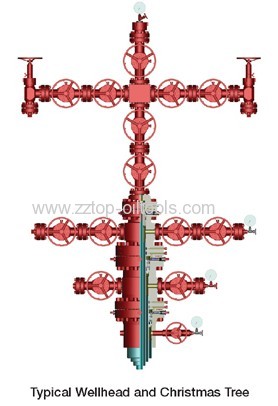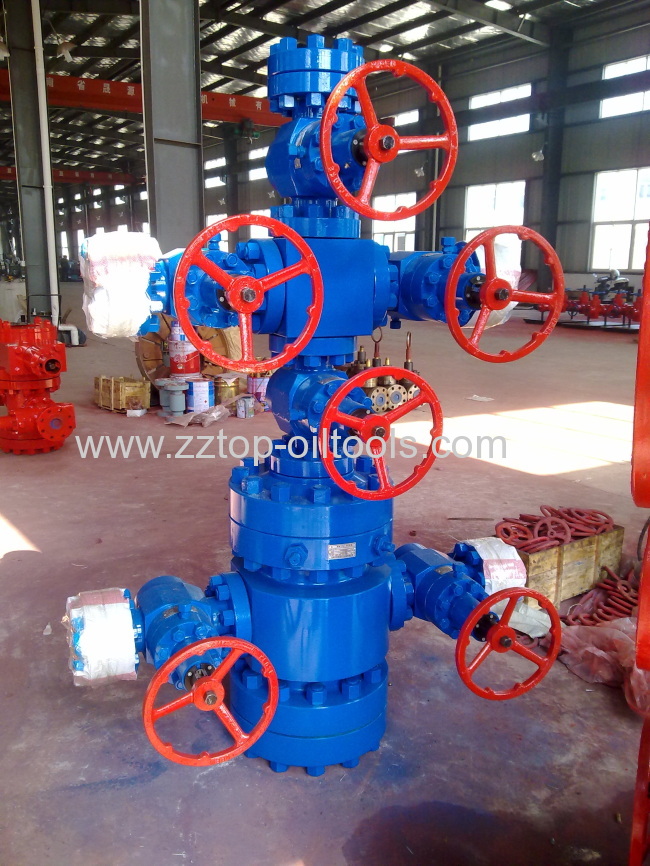 ZZ TOP is the professional manufacturer of the drill stem testing tools for cased hole & open hole, as well as wellhead equipment.
As the manufacturer, we produce below items:
-DST tools- Full bore retrievable (RTTS) packer, retrievable(RTTS) circulating valve, Retrievable (RTTS) Safety joint, Select tester valve, LPR - N valve, OMNI Valve, Rupture Disk safety circulating valve, RD circulating valve, RD Sampler, Round mandrel Slip Joint, Tubing String Testing Valve ( TST valve), Gauge Carrier, Hydraulic circulating valve, MFE, IPO valve,
-Surface well testing equipment - Flowhead, SSV, ESD,manifold etc.
-Wellhead equipment such as BOP, X-mas tree, Choke manifold, kill manifold, drilling spool, casing head and other valve & flanges
-Downhole tools such as stabilizer, stabilizer forging, reamer, X-over sub and etc
As the distributor, we are working with large rig companies and heavy equipment manufacturers for the below products:
-Rig parts from RG,BOMCO,SJ,Hong Hua,KR etc,such as mud pump,rotary table, hook & block, swivel, crown block and consumable parts
- BOP and wellhead parts from Rongsheng,Shenkai
- Pipe- Tubing, Casing, seamless pipe
- Handling tools and Fishing tools
Should any item be of interest to you, contact me freely.