T-Shirt Heat Press machine Parameters

Model

PC-HP200A (38CMx38CM) Optional 40x1500px

Voltage

220V/110V

Temperature

0-399 degree

Power

2000W (3000w for 40x1500px)

Time

0-3minuates

Weight

35KG | 40KG

Dimension

72x44x39CM 75x65x42CM(HP-300A)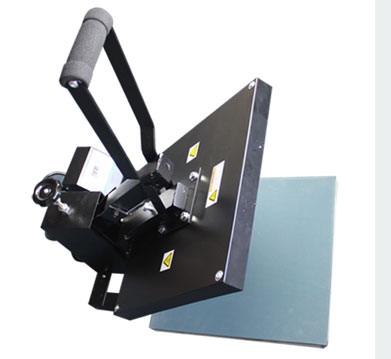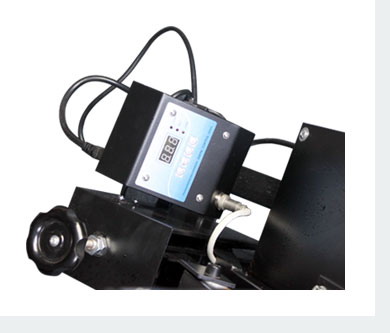 T-Shirt Heat Press machine Characteristics
Digital thermograph, automatic constant temperature, veracity(+-2?)also has adjustment knob.
Heat thread integrates with Calefaction Board, safety, durable, heat distribute uniformity.
The motherboard is pure aluminums. The function is perfect..
Digital time control, working procedure accomplish message indication.
Pressure can adjust random.
Soleplate furnish can bear high temperature froth silica gel, can bear 400 degree.
Attention
Please do not exceed 30kg when energizing, otherwise likely lead handle distortion.
When the time controller of indication press's time out, buzzer sounds, bring up handle to original place.
If it is cool rip of press paper, please use blackboard brush to rub this paper uniformly. After 5 to 10 seconds, tear the press paper.
If it is hot rip of press paper, after press, please tear paper immediately. Successful press needs right time, temperature and pressure. The thickness of clothes and material and kinds of paper affect press effect.
Maintenance
Pressure: if pressure is not enough or too big, can adjust the pressure adjustment knob, increase pressure by clockwise; Contrarily, decrease pressure.
Time: When press time out and buzzer does not sound or sound constantly, if not moderate, it should adjust to suitable place.
Temperature: When the adjustment temperature reaches, temperature adjustment points 180 degree place(about 5 minutes), if thermometer increase when boot-strap but heat board doesn't heat, please check circuit.
When handle press on bottom, loose hand and handle rise return by itself, please check adjustment knob and adjust it downwards.
When press done, handle bring up and feel labored, can adjust adjustment knob downwards.
Quality Control and Warranty:

We have the complete Production equipments and professional production team to manage the whole process from production to packing shipment,all products will be 3 times tested by professional QC during production, and will also 100% test before delivery to ensure the quality.
One Year Parts warranty and unlimited online support for any problem .We offer relative technical support or remote solution. All you inquiry will be replied within 24 hours.(ecept holidays).
Our Certificate:
We start to export the Advertisement Equipment in 2002,insist in only the High quality Machine and Unlimited After service can keep the customers.