Product name :Off-grid  15KW 20KW  solar power system

System Description:
Off-grid PV system convert sun radiation energy into direct current produced by solar panels, and charge-discharges to the battery through controller, then provides power to DC loads or provides power to AC loads through inverter, with/without connection to state grid. The system consists of PV array, charge controller, battery, off-grid inverter and so on.
Application:
It is used in harsh area such as plateau, islands, remote mountain areas and field working, as well as city area where there's lack of grid power. It also can be used in communication base station, advertising lamp box, street lamp and so on.
Advantages:
1. System uses solar photovoltaic energy to produce power and has advantages of no noise or pollution, environmental friendly, safe and reliable.
2. High power generation efficiency. The system has good stability with features of overcharging, over-discharging, anti-reverse polarity, overload and short circuit protection.
3. System is simply designed with reasonable allocation, for easy installation and operation and low cost maintenance.
4. System can be widely used with little area limitation. It can be used in those areas without public electricity supply and some special fields.
5. System has long durability with complete protection technology and maintenance service.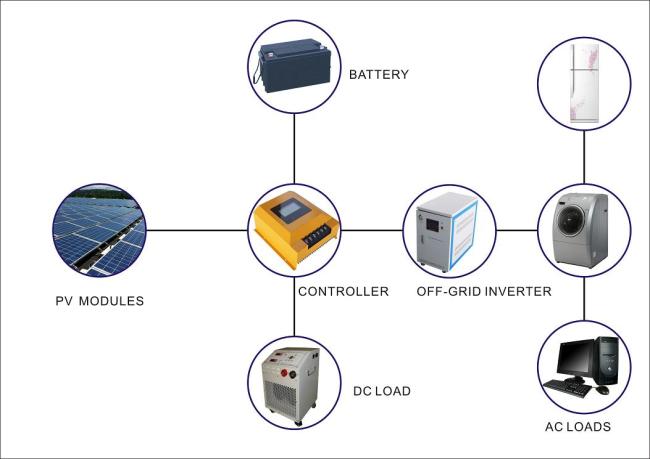 Off-grid 15KW African lagos  solar power system



Off-grid 20KW Pakistan solar power system


Off-grid  15KW   solar power system



on-grid   20KW Nigeria solar power system
ystem Model:
No.

System Model

Daily Power Generated(KWH)

Max. Power Output(W)

Backup Time(hour)

Panel

(KW)

Battery Capacity

1

APP560

2 KWH

500 W

7h@300W

0.56

12V150AH * 2pcs

2

APP840

3 KWH

1000 W

7h@500W

0.84

12V250AH * 2pcs

3

APP1120

4 KWH

1000 W

7h@600W

1.12

12V150AH * 4pcs

4

APP2240

8 KWH

2000 W

8.5h@1KW

2.24

12V150AH * 8pcs

5

APP3360

12 KWH

3000 W

6h@2KW

3.36

12V200AH * 8pcs

6

APP5000

17 KWH

4000 W

6.5h@3KW

5

12V150AH * 18pcs

7

APP10000

35 KWH

8000 W

8h@5KW

10

12V150AH * 36pcs

8

APP15000

53 KWH

12000 W

8h@8KW

15

12V250AH * 36pcs

9

APP20000

70 KWH

16000 W

8h@10KW

20

12V200AH * 54pcs