What is a deep groove ball bearing?
A deep groove ball bearing is the must popular type of rolling-element baering composed of an outer race.ball,an inner race and a bearing cage.and the race dimensions are close to balls dimensions.usually,professional deep groove ball bearing manufacrers provide both single-row and double deep groove ball bearings.
The materials for producing ball bearing are variety.including stainless steel,chrome steel and silicon nitride,etc.wiht a simpler construction comparing with other ball bearing,deep groove bearing are suitable for large quantity production.
The function of deep groove ball bearing is to reduce rotation friction.those balls between outer race and inner race help avoid two flat surfaces rotating on each other ,thus to achieve the purpose of lowering down friction coefficient.additionally,deep groove ball baering are primarily used to support radial loads;support both radial and axial loads is also possible.comparant of misalignment of the outer and inner races.Deep groove ball baerings,axial ball baering and angular contach ball baering are commonlu used baering for different uses.
Where could we use deep groove ball baering?
Deep groove ball baering can be used in wide range of applications.
Firstly,the can de used in industrial gearboxes.Existing gearboxes,if equipped with DEMY deep grove bearings,will be able to provide higher power rating.
secondly,they are usually used in textile industry because DEMY bearing can meet the high running accuracy requirement in textile applications.
Thirdly,our bearing are ideal for industrial electrical motor.With an optimized contact geometry between the rolling elements and the raceways,our deep groove ball bearing can provide less friction and noise.
And additionally,you can find DEMY ball bearing in many vehicles and agricultural equipment,like automobiles,motorcycles,tractors,water pumps,precision instruments and so on.
Why choose DEMY deep groove ball bearings?
1.We at DEMY can provide wide range of bearings:
6000,6200,6300,6800,6900,1600,16000,62000,63000 series,R series,RL series,RML series,ID from 5mm to 1700mm
2.Differcent package for your option;
plastic bag/tube;single paper box+carton+pallet
3.Ball bearing made of different materials are available here;
Carbon steel,chrome steel,stainless steel
4.Prompt delivery:within 30-45 days
Note:Bearing brand:BMT
Product specification
Name
bearing with locating snap ring groove
Brand
Brand
Material

Carbon steel,chrome steel,stainless steel

Seal Type
Open,2RS,ZZ
Precision Rating
ABEC1, ABEC3, ABEC5, ABEC7,ABEC9
Number of Row
Single Row
OEM
Acceptable
Samples
Available
Certification
ISO9001:2000
Features

1.High quality and good service

2.Less friction and low noise

3.Competitve price

4.Durable

5.Ability to carry heavy loads

6.Less coefficient of friction

7.High limiting speed
Product show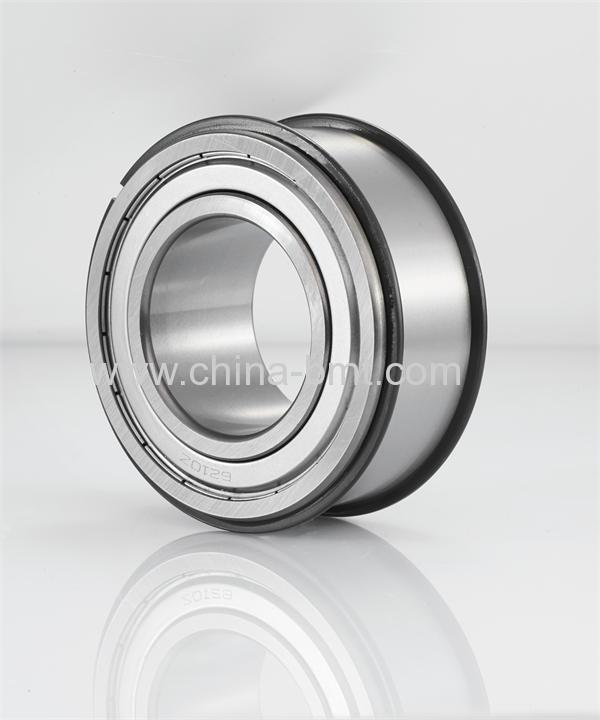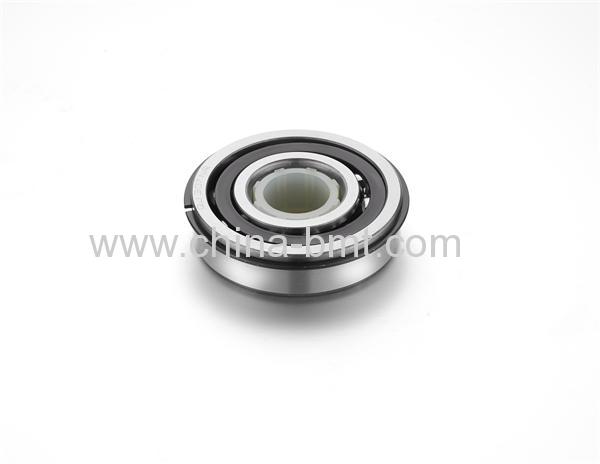 Our Factory
Ningbo Demy (D&M) Bearings Co., Ltd. is a leading manufacturer of ball & roller bearings and exporter of belts, chains and auto parts in China. We specialize in research and development of various kinds of high precision, non-noise, long-life bearings, high quality chains, belts, auto parts and other machinery & transmission products.