| | |
| --- | --- |
| | |
| PC-100 (Regular model) | PC-200 (Luxury model) |
| 189USD | 219USD |
Product Characteristic:
This machine use newest technologies, import component, Automatic limit, small volume, precision, high dependability, long use life safety.
Auto time control. Precision +/- 2
Digital control, high veracity.
Advanced technologies by heat board. Liquid circle leads heat uniformity.
Operation Procedure
Note: machine must have suitable and firm safeguard ground line.
1. Turn on power switch, Adjust temperature, time and air pressure to needed temperature,.
2. When temperature reaches requirement, transform switch to "manual"place, try to press products, after the quality be certificated, transform to "manual" place to batch manufacture.
3. When switch to "manual" place, Press startup "manual" heat board downward by hand until time auto-increase. When the place is wrong, press"stop urgency" to stop pressing, When switch to "automatic" place, it just need put the heat board to right place then heat board can press down automatic.
Maintain:
1. Air pressure: If pressure is not enough or too big, can adjust valve of air bottom. Increase pressure to (+) and decrease pressure to (-) (Please notice whether air bottom has lube )
2. Temperature: when temperature enactment but heat board can't heat or heat lopsidedness, please check circuit temperature controller and thermocouple. If the thermocouple cut down, it has a cut down indicator light on temperature controller, it should change thermocouple.
3. Time: When switch to "automatic", press "startup manual" if it can't press down, please check whether inner box jiggle switch contact well. If not, please adjust it
Model:

PC-100

PC-200

Working size:

12.5CM*8CM

12.5CM*8CM

Voltage:

220V (speical order 110v optional)

Temperature:

0-399 degree

Power:

800W

Time:

0-60S

Weight:

15KG

Volume:

72*44*39CM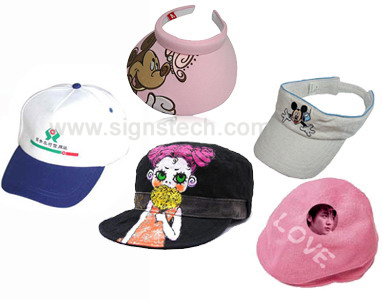 Quality Control and Warranty:
We have the complete Production equipments and professional production team to manage the whole process from production to packing shipment,all products will be 3 times tested by professional QC during production, and will also 100% test before delivery to ensure the quality.
One Year Parts warranty and unlimited online support for any problem .We offer relative technical support or remote solution. All you inquiry will be replied within 24 hours.(ecept holidays).
Our Certificate:
We start to export the Advertisement Equipment in 2002,insist in only the High quality Machine and Unlimited After service can keep the customers.
‍