product name Super Neodymium Cylinder Magnets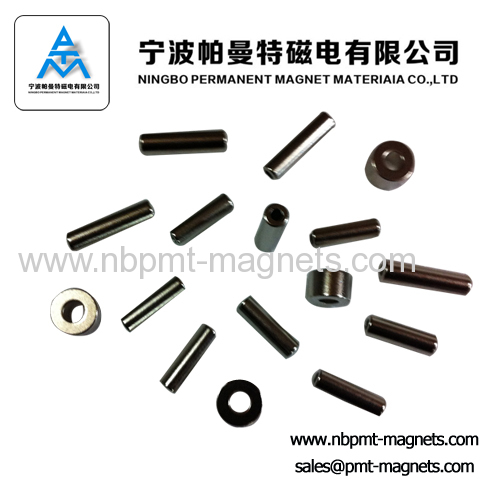 Product specifications for cylinder magnets
1. Rare Earth NdFeB Cylinder Magnets grades of N35-52,M,H,SH,UH,EH.
2. Working temperature for Rare Earth NdFeB Magnets: from 80 centigrades to 200 centigrades.
3. Can be magnetized according to your special requirements (thickness,diameter,multi-poles..)
4. Coatings: Ni, Zn, epoxy,NiCuNi, gold,silver, Cu and so on (as per the requirements).
5. Rare earth magnethas super strong magnetic force and high intrinsic coercive force.
6, With precise tolerance.


Application for NdFeB magnet:
Magnetic separator, Sensors, Wind generators,Vibration motors,DC motors, Servo motors,Linear motors,VCM,MRI,Loudspeakers,Linear actuators,drives,toys,bags,household appliances,microphone parts,transmission equipments...


Features of NdFeB magnet :
Neodymium magnets are mainly made from neodymium ,iron, and boron. It is the ideal magnetic material in the world till now and have been used universally in the world . It has super strong magnetic force and high intrinsic coercive force and after concocting , it can stand very high working temperature, as high as 200 centigrade.
All These special features of NdFeN material make it irreplaceable in the world.
So till now, it has universally been used in electronics, aviation, motors, automobiles, medical apparatus,
transmission machine... and even in many details of our everyday life.

Remarks:
1, Sunshine magnet has years' experiences in magnets producing and we can produce magnets acccording to your own specifications or designs.
2, We deliver goods in time and have excellent after-sale service.
3, Commited to customers with our best service and with the most that we can do for you.
4, The performance and properties of our material are guaranteed in "Sunshine Magnet".
5, Samples are always available here, welcome your inquiry, thanks.