Packaging & Delivery
| | |
| --- | --- |
| Packaging Detail: | STANDARD MARINE WOODEN CASE |
| Delivery Detail: | 20 DAYS UPON RECEIPT OF THE PAYMENT |
Specifications
Submersible Pump for agriculture QJ Deep Well Pumps Stainless Steel
1) Multistage Submersible.
2) Ground Water Pumping An
Materials for main part:
| | |
| --- | --- |
| Description | Material |
| Pump casing / cover | cast iron |
| Impeller | cast iron |
| Shaft | high-carbon steel /stainless steel |
Structure explanation
1.Submersible electric pump is composed of five parts: water pump,submersible motor,water line,waterproof cable and control switch. Water pump belongs to single suction multistage vertical centrifugal pump.
2.Submersible motor adopts water-filled wet structure,internal chamber was filled with water for cooling the motor and lubricating the bearing.In the operation,due to the changes of temperature,the pressure of the filled water in the internal chamber also changes,it can be automatically regulated by pressure-regulating unit in the lower part of motor
3.For preventing the sand getting into the motor,the sand-preventing unit including sand slinger and skeleton oil-sealed was installed in the upper part of motor,the whole motor was sealed tightly.
4.There are water injection hole and exhaust hole in the upper part of the motor and discharge hole in the lower part.
5.There are thrust bearing and thrust collar,mainly for sustaining remnant axial force of pump and the empty weight of motor's rotor.
6.The winding of motor stator adopts water-proof electromagnetic wire with good insulating and water-proof functions and rotor adopts squirrel-cage structure.
7.When used in the environment where there are large grittiness or corrosive water,it should adopt the submersible pump made from casting stainless steel or copper alloy.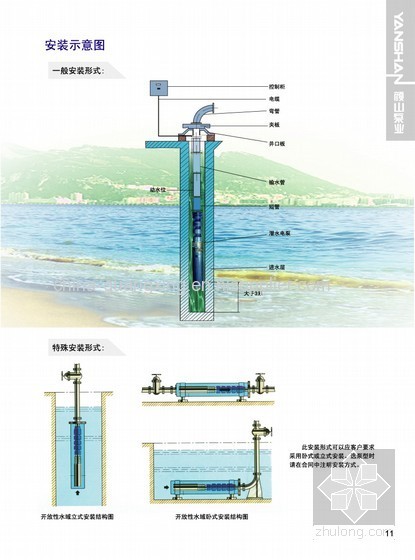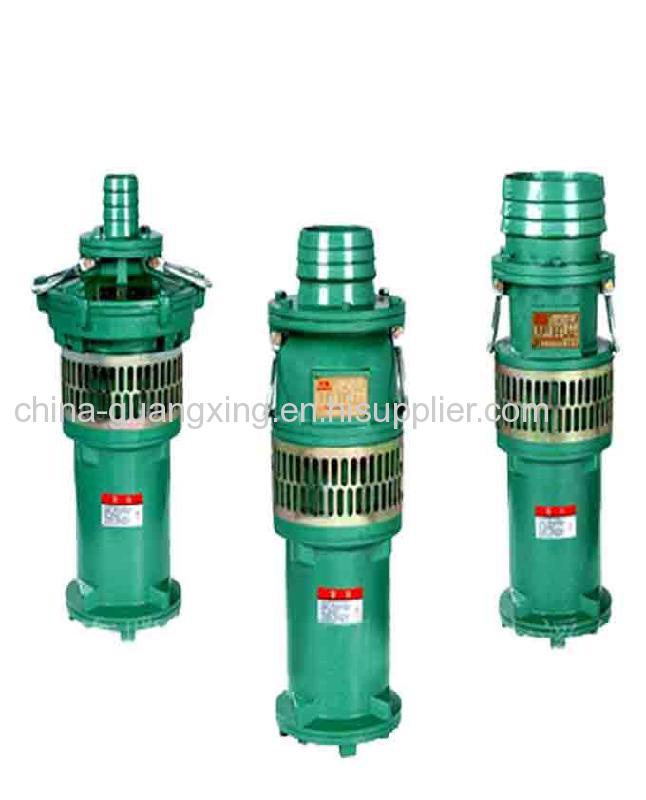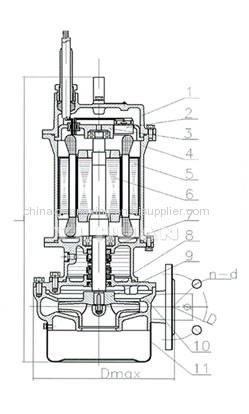 Not exactly what you want? Post a quick Buying Request!