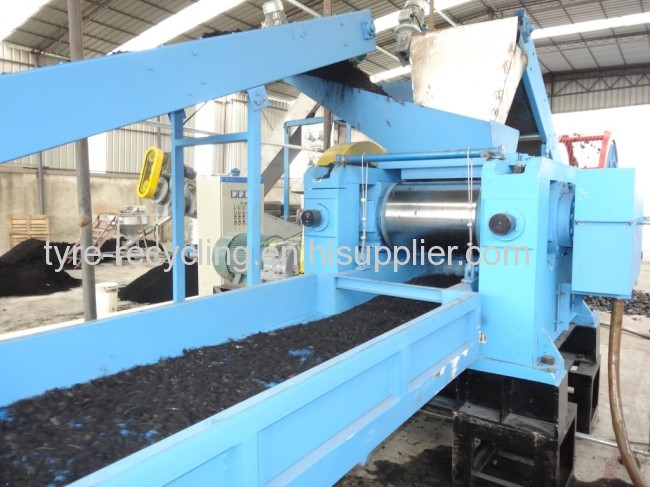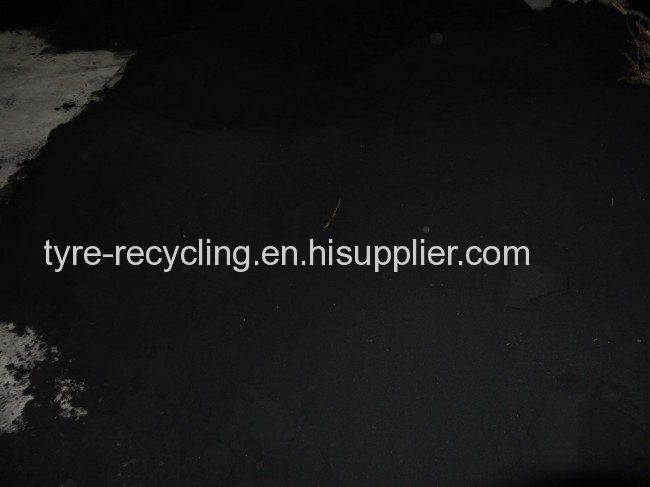 1. Market Analysis
Along with the increase of cars, waste tire also increasing all the time. because the rubber not perishable, so waste tire very pollution of the environment, and more and more serious.
There are three old tires recycling method: burning, pyrolysis oil and rubber powder.
Three method contrast analysis
| | | | |
| --- | --- | --- | --- |
| | burning | pyrolysis oil | rubber powder |
| range of application | few | few | many |
| environmental pollution | severe | severe | without |
| technology maturity | -- | immature | mature |
Rubber powder application:
1. Manufacturing reclaimed rubber, instead of partial natural rubber.
2. Color elastic floor tile.
3. Manufacture waterproofing materials, waterproofing paint, waterproof and sealed material, etc.
4. Build highway material.
5. Used for modified asphalt.
6. Used for modified plastics.
7. Used to build plastic sports venues, runway, artificial turf.
8. Used for oilfield plugging solid wall.
9. Used in manufacturing rubber soles.
Double-roll rubber breaker
STRUCTURAL FEATURES:
The rolls are made of chilled cast iron with vanadium and titanium alloys. The roll face is hard and anti-wear. The internal cavity is processed to make temperature well proportioned on the roll surface.
The machine is equipped with an overload protection device to prevent the major components from being damaged due to overloading.
The machine is also equipped with an emergency device. When an emergent accident happens, just draw the pull-rod, and the machine will stop immediately. It is safe and reliable.
The transmission system adopts a hard-face gear reducer, which has a compacted structured with high transmission efficiency, low noise and longer service life.
The base frame is a complete framework of cast piece, which is convenient for installation.
Technical parameters:
| | |
| --- | --- |
| Type | XKP-450 |
| Front roll working Diameter (mm) | 450 |
| Back roll working Diameter (mm) | 450 |
| Roll working face length (mm) | 650 |
| Front roll linear velocity (m/min) | 23.2 |
| Velocity ratio of roll (m/min) | 1:1.38 |
| Max roll distance (mm) | 8 |
| Productivity (kg/h) | 400-600 |
| Linear velocity ratio power (kw) | 55 |
| Dimensions (L×W×H)(mm) | 4770×1846×1835 |
| Weight (T) | 7 |
Business terms
price term

1. To be paid by T/T 30% of total amount in advance.

2.To be paid the balance by T/T 7 days before shipment.

Package and transportation

Package way: Standard seaworthy packing or according to customer'requirement

Transportation way: by sea with 2* 40'GP/HP

Inspection&test run

When the order is finished,the seller will invite the buyer to come to selle'sr factory for inspection&test run the machine line.After pass through and get the acceptance from buyer,then to accept a free training.

supply,installation and adjustment time

Manufacture time:45 working days

Transportation time:__days

Installation&adjustment time:3-5days

The seller provide one technician for supervision to installment the machine at buyer plant for3-5days,round trip and tickets,hotel cost,food are buyer cost,one technician US$60/DAY as allowance.

warranty

12 months since working in the buyers' factory.