Conventional Fire Control Panel 2 zone Fire Alarm Panel
Series PNC-1000 fire panel is an up-to-date, highly reliable, multifunctional and versatile unit. It is designed to receive signals from manual call points and automatic fire detectors, releasing sound and light indication.
The fire control panel provides options for two conventional sounder circuits, three class change and alert inputs, two fire and fault outputs, a fault out and a reset output. A wide range of engineering functions are also provided including selectable zone delays, coincidence and non-latching zone facilities, Comprehensive test and fault finding facilities are also provided on the intuitive user-friendly interface.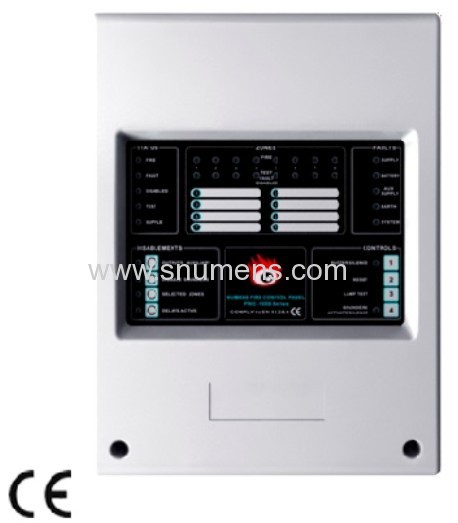 Features

1) Easy Installation and Maintenance
2) Available with 2, 4, 8 Zone Circuits
3) Up to 32 Conventional Devices Can Be Connected to Each Zone
4) Class change and alert inputs
5) Day / Night Mode, and Reset
6) 2 Supervised/Monitored Sounder Circuits
7)Command for Silencing Signaling Devices
8)Fully Complies with The Requirements of EN 54 Part 2 and 4
Specifications