Mini ball speaker with fashionable appearance
Model: KY098
Product Introductions:
1.Mini globe design with fashionable appearance
2.Remarkable stereo sound acoustics
3.Can link to iPod,MP3,MP4 or any other music source via a 3.5mm jack
4.Power supplier: DC5V
5.Output power: 2W(1KHz,THD10%)
6.Frequency: 200Hz_20KHz
7.Signal&noise ratio≥65dB
8.Impedance: 4 OHM(Ω)
9.Li-ion Output: 5V
10.Li-ion Input: 3.7V~4.2V+0.05V
11.Lithium battery capacity: 180mAh
12.Speaker Unit: 36mm
13.Case Material: ABS
14.Dimensions: Diam 125px
15.Weight: 31
16.Color: white,blue,yellow, red, pink, black, etc.
Accessories:
1)USB power supply cable
2)3.5mm audio Cable
Blister box size: 9.7*3.8*415.00000000000005px
Carton size: 53*23.5*44.5 cm
QTY/CTN: 100pcs
N.W/G.W: 6.7KG/7.2KG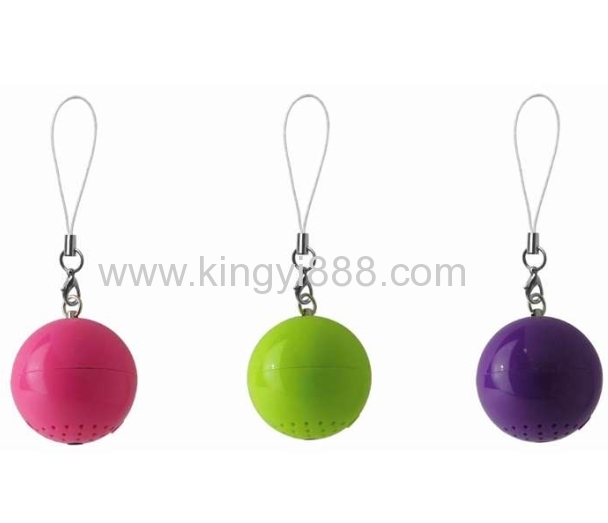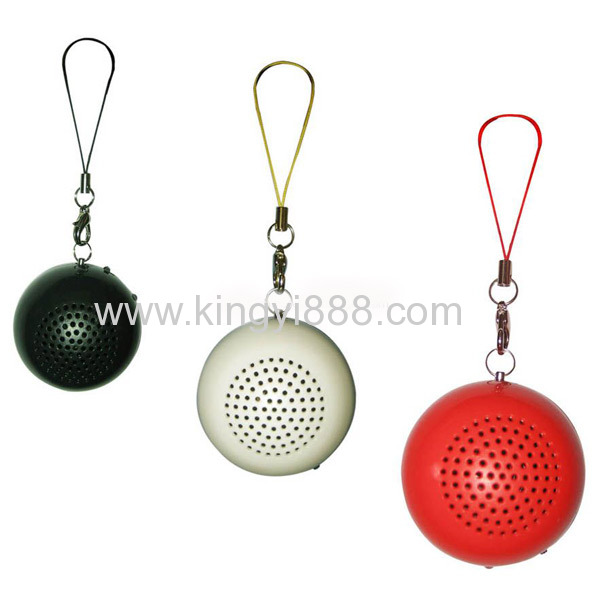 Welcome to visit our website !
We are mainly in producing mobilephone accessories, tablet accessories,( such as mobilephone case ,leather case ,bluetooth keyboard ,chargers )
3g/4g wireless modem, USB dongle, 3g/4g wireles wifi router , mini speaker, power bank and etc.
Any questions or requirements ,pls contact Shelly !
Sales Manager: Shelly
Email: shelly@kingyi888.com
shellykingyi@gmail.com
http://www.kingyi888.com
MSN: nancyliu250@hotmail.com.tw
Skype: sabrina74499
Tel:86-755-36853032
Mobile: 86-13410309834