2 9/16" Surface test tree
Flowhead for the well testing
Surface control equipment for drillstem test is necessary compostion of set of tools used for string formation testing
which consists of flowhead (swivel control head), swivel manifold, choke manifold, indication head, data head,
emergency shut-off safety valve, ESD control system, oil and gas diverting manifold etc.
Solid Block flowhead incorporates a solid block valve body, an upper swabbing valve, a kill line valve and a hydraulically actuated flow line valve.
Located below the main valve block is a high axial thrust tubing swivel that allows tool string rotation during operations while under pressure. All valves in this system are magnum gate valve that provide metal to metal sealing.
Flowhead includes a high temperature model to 400oF; additional actuators for other vaves. Hand pump or hydraulic control unit; wireline cutting mechanism in swab valve and valve trim options
Modular flowhead is a lightweight surface control head designed for use in testing, perforating and wireline operations.
Upper and lower units are coupled with a load bearing quick union for easy assembly and disassembly. Components include a hadling sub, upper swab gate valve, remote safety valve, flow line and kill line outlets. Optional equipment includes hand pump or hydraulic control unit, wireline cutting mechanism in swab valve, wireline adapter and transportation basket.
Spec.

2 9/16 in 15K

3 1/16 in 10K

3 1/16 in 15K

Service

H2S

Bore size

2 9/16

3 1/16

3 1/16

Working pressure

15000 psi

10000 psi

15000psi

End connection

5.75in - 4 stub ACME box

Flange

2 9/16 API 6 Bx 15K

3 1/16 API 6 Bx 15K

3 1/16 API 6 Bx 15K

Studs

A320 GR L7 NACE

Operation temperature

-20oF Ambient Temperature 250oF Maximum fluid temperature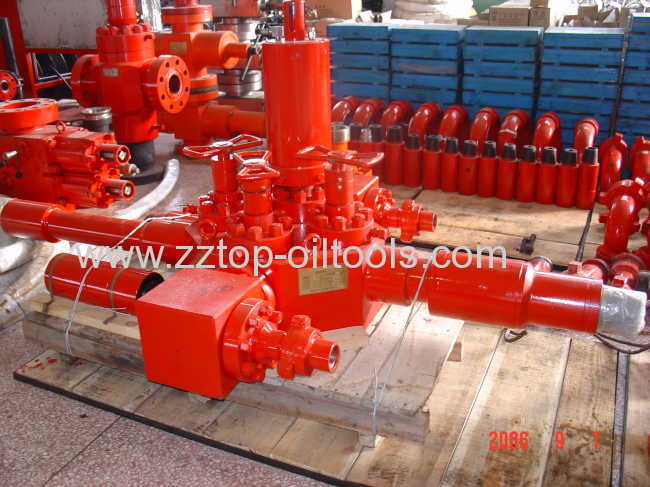 Flowhead parts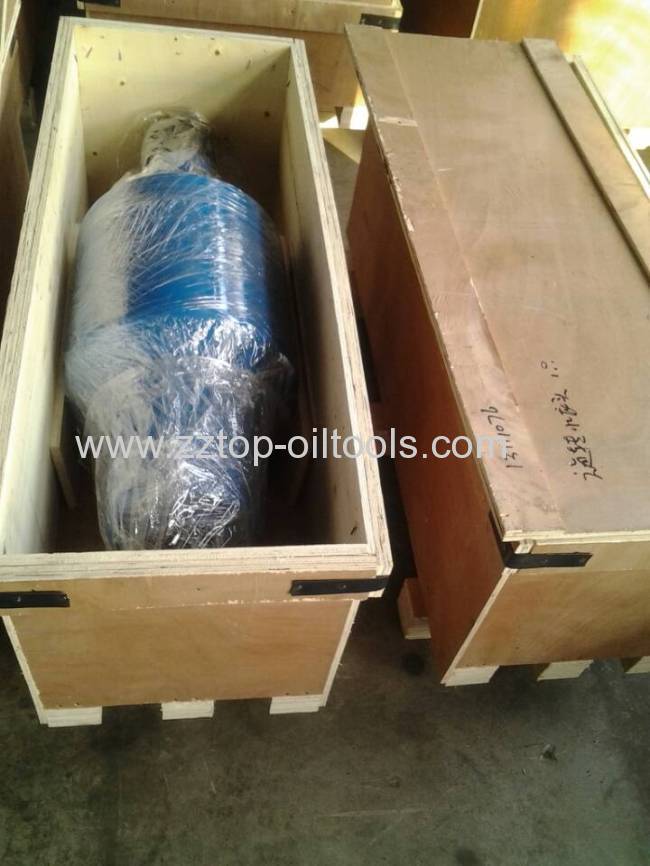 ZZ TOP OIL TOOLS is the professional manufacturer for the drill stem testing tools and surface testing equipment. All the DST tools are conformed with NACE MR 0175 with traceability,and the DST tools can be worked in H2S & CO2 above 175 F and full H2S, also with the skilled and experienced engineers, we can design the drill stem testing tools as per customer's well condition. Moreover, we supply the training in our factory and operation instruction at the well site. The DST tools are exported to USA, Colombia, India, Pakistan, Iran, Brazil etc. and enjoy the good reputation from the customers.
As the manufacturer, we produce below items:
-DST tools- Full bore retrievable packer, circulating valve, select tester valve,safety valve etc.
-Surface well testing equipment - Flowhead, SSV, ESD,Separator etc.
-Wellhead equipment such as BOP, X-mas tree, Choke manifold, kill manifold, drilling spool, casing head and other valve & flanges
-Downhole tools such as stabilizer, stabilizer forging, reamer, X-over sub and etc
As the distributor, we are working with large rig companies and heavy equipment manufacturers for the below products:
-Rig parts from RG,BOMCO,SJ,Hong Hua,KR etc,such as mud pump,rotary table, hook & block, swivel, crown block and consumable parts
- BOP and wellhead parts from Rongsheng,Shenkai
- Pipe- Tubing, Casing, seamless pipe
- Handling tools and Fishing tools