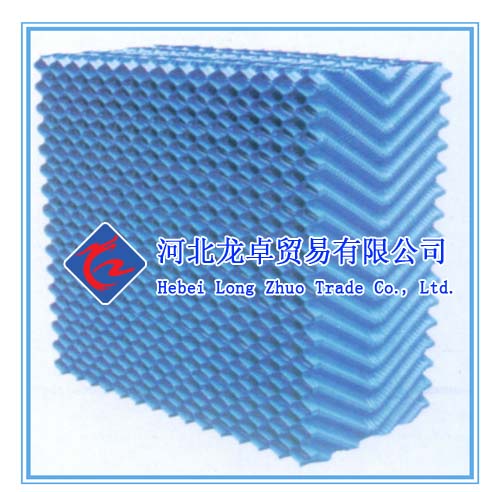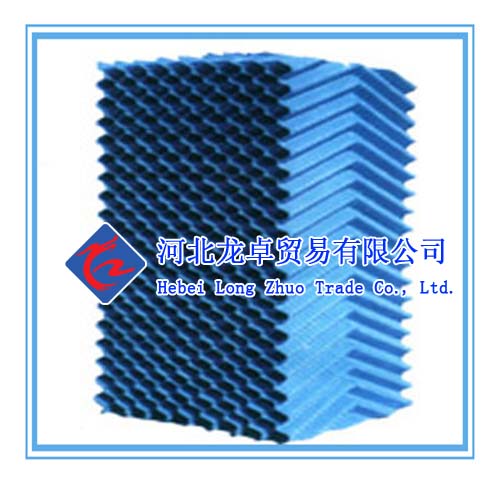 Cooling Tower Fill is one of the most important components for exchange of gas and water in cooling tower. It is the major parts to improve the efficiency of cooling tower and make sure the economy and safe operation.
With the development of the plastic industry, counter current tower drench water plastic packing "S" shape ladder wave, inclined corrugated fills, which has the heat dissipation, durable, good performance, ventilated small resistance, based on the easy andother advantages.It is widely used in different types of large, medium, small, cooling tower.
Feature:
1.The filling has larger specific surface-area after several technological improvement, this prolongs detention time of drip on filling surface, make heat interchange of water and air more adequate, it is proved by testing that: Comparing to fillings which are applied widely in the market, on the precondition of comparative thermal performance, the airflow resistance of this kind of filling diminishes 8~20%
2.Cooling Tower fill has the good characteristic of hydrophilicity, proof-oil, high-temperature-resistant, it doesn't occur geometric alteration under condition of 65°C, and it won't crash and crack under condition of -40°C. Its anti-flaming oxygen index is more than 40.
According to practically experience of similary project, the filling is bound by special adhesive, ratio of bonding is no less than 95%, intensity of flat crushing ≥3000 N/m2, shear intensity after being bound for 24 hours is more than 3.3Mpa.
3.Cooling Tower fill has the good characteristic of hydrophilicity, proof-oil, high-temperature- resistant, anti-ageing. The strength of filling block is more than 300Kg/m2
Application:
put into the cooling tower.
Characters:
1.acid proof
2.alkali-resisting
3.anticorrosion for the organic solvent
4.good performance of inflaming retarding
5.Increasing cross-sectional area
6.add water retention time
If you are interested in our Cooling Tower Fill, please feel free to contact with us.
Look forward to cooperating with you!