Travel mini 5pcs cosmetic brush kit with silicone bag
Feature:
Hair:Natural hair(goat hair+synthetic hair)
Ferrule:golden color aluminum ferrule
Handle:Wooden handle
Package:1 set pack into a silicone bag
It contains:
*Powder brush
*Foundation brush
*Eyeshadow brush
*Agled Eyebrow brush
*Lip Brush
Detailed Discription
The 5pcs mini powder brush set is a special design product for the face,check eyebrow and whole lip and for your beauty. Which are all in high quality and competetive price.Our brushes make your life more colorful and beautiful. Hope you will enjoy your happy life everyday with our brushes!
This makeup brush sets is convenient for you at home or on the go, perfect for traveling or for your busy fast-paced lifestyle. you'll love this fashinable style of life.
Travel mini 5pcs cosmetic brush kit with silicone bag product display: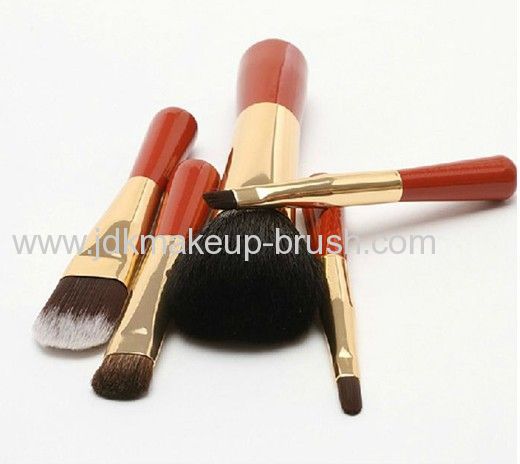 Travel mini 5pcs cosmetic brush kit with silicone bag product display: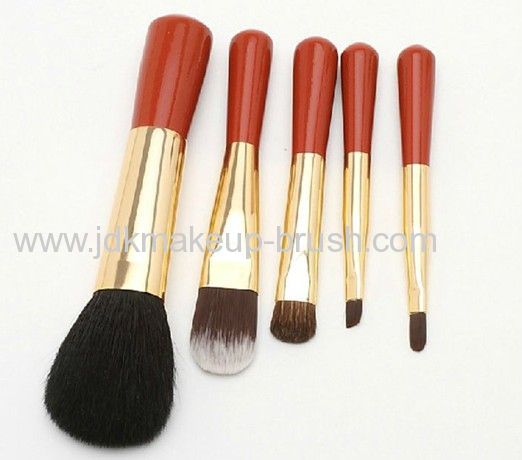 Travel mini 5pcs cosmetic brush kit with silicone bag product display: