Haotian Hardware is specialized in wire mesh machine production,our welded wire mesh machine,field fence machine,welded mesh panel machine,gabion mesh machine is well accepted by client.
our welded wire mesh machine is made for mesh opening 4/1''-2''. .
Attachment photo is for the HT-DHW06,diameter for 1.5-2.6mm,Lenght:4400mm,Height:1700mm,Width:1900mm,weight about 4000kgs
Welding Speed:100/minutes
Power:380/220V,50-60HZ
THe machine could manufacturer stainless steel wire mesh,galvanizing wire mesh,black wire mesh,mesh width:50cm-220cm,it's fully automatic,welded mesh rolls directly from coil wire,we could offer you the welded wire mesh machine with diameter 0.5mm-3.5mm.Customized design is acceptable.
It's easy to operate ,quality guarantee for one year.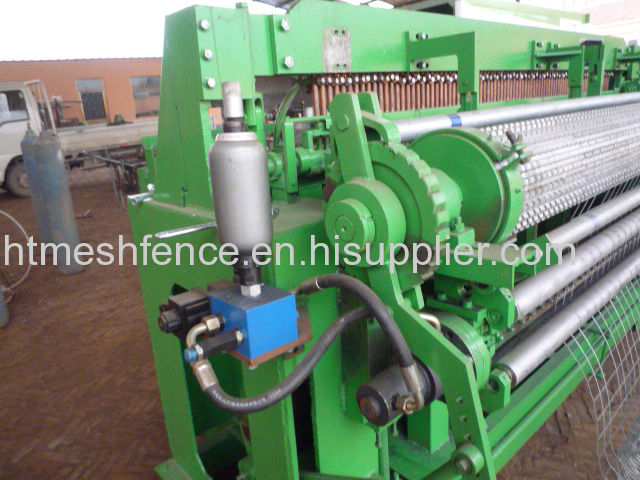 Detailed operation manual will be offered.
Machine Loading in containers
Welded Mesh Rolls Machine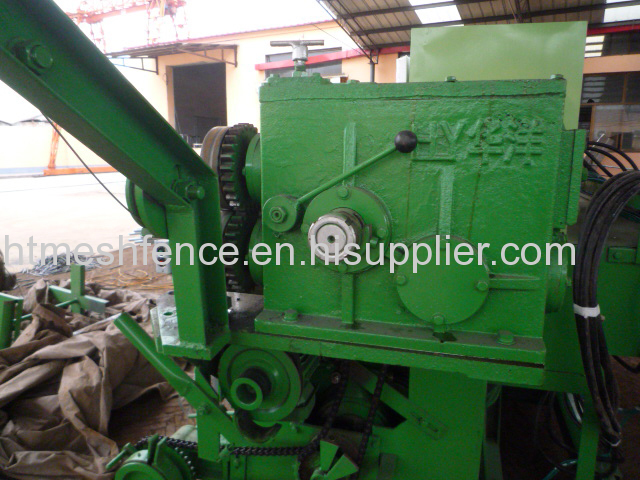 Welded Wire Mesh Machine

Model

Wire Diameter

Mesh

Speed

Power

Machine size

Weight

Application

Finished product

WX-A

1

0.8mm-2.0mm

1/2-4'

60t/m

50kw*4

2.7*1.3*1.8m

2.0T

Protective cover cage

Roll(any length)

2

45t/m

50kw*5

3.0*1.3*1.8m

2.4T

3

35t/m

50kw*7

3.5*1.3*1.8m

3.2T

WX-B

1

0.6mm-1.0mm

1/4'-1'

60t/m

50kw*4

2.7*1.9*1.8m

2.1T

Protective mesh decorative mesh

2

45t/m

50kw*5

3.0*1.9*1.8m

2.5T

WX-C

1

2.0mm-6.0mm

2'-8'

45t/m

100kw*4

2.5*1.5*1.8m

2.0T

Mesh reinforcement fence mesh

Mesh sheet(≤5.0m) or roll(any length)

2

40t/m

100kw*5

2.8*1.5*1.8m

2.4T

3

30t/m

100kw*7

3.3*1.5*1.8m

3.2T

4

20t/m

100kw*8

3.8*1.5*1.8m

4.0T