Benzalkonium chloride (CAS: 8001-54-5; 63449-41-2)
| | |
| --- | --- |
| Item | Index |
| Appearance | Colorless to pale yellow transparent liquid |
| Active content %≥ | 44.0 |
| Amine salt content %≤ | 2.0 |
| PH(1% Solution) | 6.0 - 8.0 |
Benzalkonium chloride, also known as BZK, alkyldimethylbenzylammonium chloride and ADBAC, is a cationic surface-acting agent belonging to thequaternary ammonium group. It has three main categories of use: as a biocide, a cationic surfactant, and phase transfer agent in the chemical industry. The chemical is a nitrogenous mixture of alkylbenzyldimethylammonium chlorides of various even-numbered alkyl chain lengths.
Appearance: The waxy white or yellow solid gel body
Properties

Benzalkonium chloride is readily soluble in ethanol and BLE. Although dissolution in water is slow, aqueous solutions are easier to handle and are preferred. Solutions should be neutral to slightly alkaline, with colour ranging from colourless to a pale yellow. Solutions foam profusely when shaken, have a bitter taste and a faint almond-like odour which is only detectable in concentrated solutions.
Availability
Standard concentrates are manufactured as 50% and 80% w/w solutions, and sold under trade names such as BC50, BC80, BAC50, BAC80, etc. The 50% solution is purely aqueous, while more concentrated solutions require incorporation of rheology modifiers (alcohols, polyethylene glycols, etc.) to prevent increases in viscosity or gel formation under low temperature conditions.
Applications
The applications of benzalkonium chloride are extremely wide ranging, from disinfectant formulations, such as being an active ingredient in Dettoland Lysol brand products, to microbial corrosion inhibition in the oilfield sector, and a multi-surface mould, algae and moss remover.
It is used in:
Skin antiseptics, such as Bactine, to protect scrapes and cuts

Pharmaceuticals such as throat lozenges & various leave-on skin antiseptics

Hand sanitizers

Preservative in pharmaceuticals and personal care products such as eye, ear and nasal drops, as a preservative

Hygienic towelettes and wet wipes

Cleaners for floor and hard surfaces as a disinfectant

Soak solutions for surgical/dental instruments prior to high-level sterilisation

Spray disinfectants for hard surface sanitisation

Over-the-counter single-application treatments for herpes, cold-sores, and fever blisters, such as RELEEV and Viroxyn

Algaecide for clearing of algae, moss, lichens from paths, roof tiles, swimming pools, masonry and in horticultural greenhouse disinfection

Hand sanitizers based on benzalkonium chloride are more effective due to better residual activity and less irritant than alcohol gels. As an antiseptic, it has the advantage of not burning when put on a wound, which is not the case with ethanol-based antiseptics or hydrogen peroxide.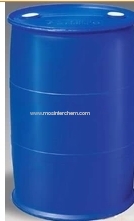 Package:According to the customer request