358 High Security Fence/prison mesh anti-climb/cut
358 security fence is known as " PRISON MESH ", it is a special fencing panel we can make in our city, this production offers the best value for performance, durability and appearance. '358' comes from its measurements 3" x 0.5" x 8 gauge which equates to approx. 76.2mm x 12.7mm x 4mm in metric.
It is a professional structure designed for high security environments, combined with an steel framework, coated with heavily zinc or RAL coulor Powder coating.
Features:
ANTI-CLIMB : More small openings, no toe or finger holds.
ANTI-CUT: Robust wire and welded joints make cutting very difficult.
BETTER VISIBILITY: Flat, two-dimensional profile, easier to see through than chain link.
Specifications
1/2" x 3" x 8gauge, 1" x 3" x 8gauge. Panel size from 2m to 4m. Finishs by hot dipped galvanized or powder coated after gal. Any color available.
358 fence applications:
Bridge anti-climb guarding & guard safety screening
Sub-station Security Fencing
Psychiatric hospital security fencing
Prison Security Fencing
Factory Machine guards
Walkway security fencing
Airport security fencing
358 wire mesh fence gates
Shipping Port Security fencing
Electrical sub-station fencing
Water Treatment works
Gas pipelines Security Fence
High security window grilles
Balustrades Security Fence
many other Commerical/Industrial Security Fence uses
358 fence Benefits:
Secure and discreet
A superior system for providing security where a discreet visual impact on the immediate environment is essential.
Vandal resistant
The finger proof aperture combined with 4mm wire diameter provides a barrier that is difficult to climb or penetrate. Almost impossible to cut wires by use of conventional bolt or wire cutters.
Efficient deterrence
An effective deterrent to intruders available in various heights up to 6m. Compatible with electronic detection and alarm systems.
Good viewing visibility
In spite of the small mesh aperture the see-through characteristics remain unimpaired when viewed head-on and even at an angle to the fence. This is particularly important for clear camera surveillance.
Durability
The high quality advanced coating technology guarantees an extended product life span and low maintenance.
Installation
The panels are produced at 3.050 m, reducing the amount of posts needed by 20%. Installation time is thus reduced.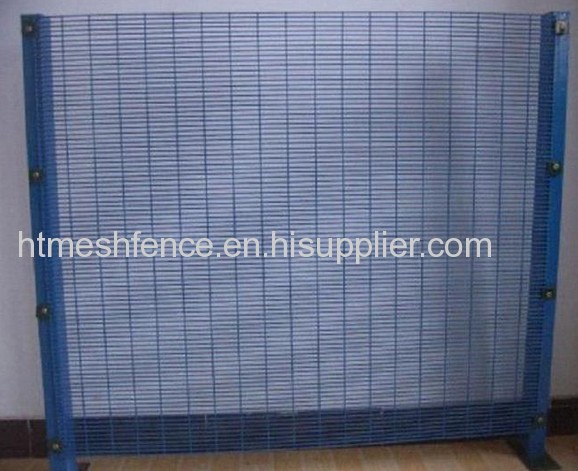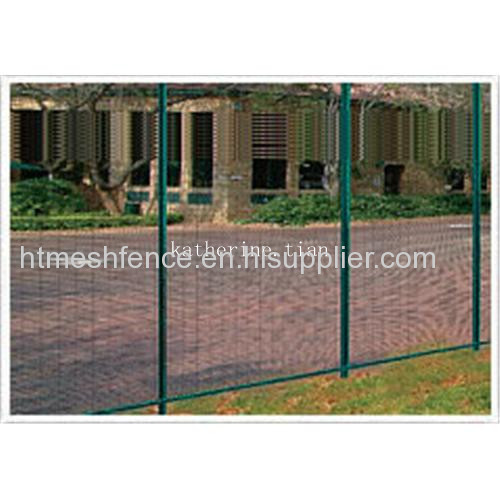 Haotian Hardware Wire Mesh Company Advantage :
1.Anping factory price- the biggest wire mesh hometown in China
2.Over 20years experience& SGS certifications
3.Professional staffs work for you all the time
4.We believe : Integrity comes with innovation and we will make ideas happen!