hospital operation room Radiation Protection Doors
1.costomezation
2.manufacture in good quality
3.comparative price
As one of the leading manufacturer of medical equipments in China, Ningbo JianZhiKang Medical Equipment Co., Ltd. is professional for the industry of Medical Equipments, especially for the Medical Gas Pipeline System Equipments, and Turn-Key Hospital Projects equipments.
Description
Door Weight:150kgs single panel
Door Width:1000~1600mm
Clean Open Width:2300~3400mm
Opening Speed:250~550mm/s
Closing Speed:250~550mm/s
Delay for Opening:2~20s
Door Opening force:>=600N
Power Supply:AC 110v-260v, 50-60 Hz
Power consumption:<150W
Operating Temperature:-20°C ~ +50°C
Installation:Surface installation
Package: Exporting Cartons with Plywood Frame
Package Volume: 0.65m3
Gross Weight:165Kgs
Net Weight: 120Kgs
Automatic / Manual Sliding Hermatic Doors for Operating Theatres, ICU / NICU / HDU
1. The door body is made of colorized steel panel with foaming process or made of the large-plane sub-light stainless steel plate and framed large-plane glass;
2. At both sides and the center joint, there are the sealing strips installed, which conforms to the sanitary requirement for use in hospital, research institute, recording studio or any other places need for dustproof and cleanness;
3. The dodge gate is equipped with rubber seal. Special purpose seal stripe are used to seal around th emobile door to make sure that the door will joint tightly with the doorframe for air tightness when closed;
4. It can joint the door frame when closedown. and ensuring the airtightness of door;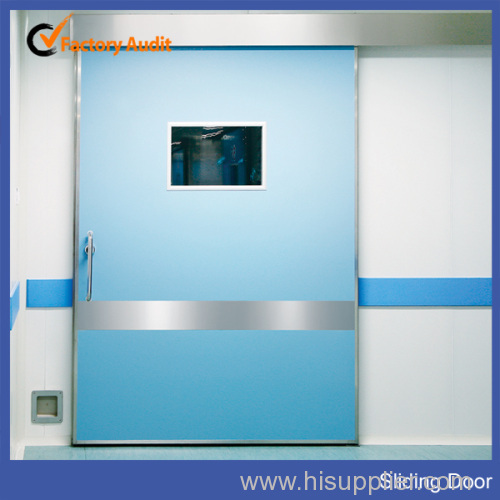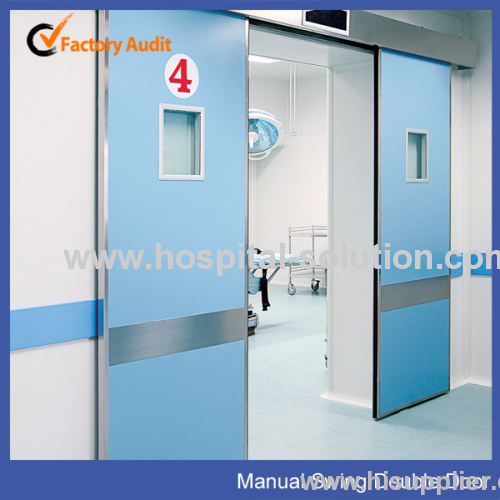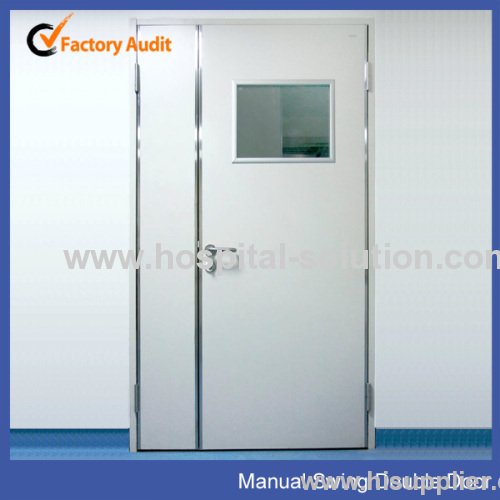 Hermetic Doors / Air Tight Doors are necessary equipments for modern Laminar Flow Purification Rooms / Medical Clean Rooms in Hospitals. Usually, these medical clean rooms include Operating Theatres (OT) / Operating Rooms (OR), Intensive Care Units (ICU), etc.;
The main function of Hospital Clean Room Doors for the Laminar Flow Purification Rooms is: to isolate the purificated air inside rooms from outside rooms air to avoid air exchanging.
To classify by control mode, the hermetic doors can be classified as:
1, Manual Hermetic Doors;
2, Automatic Hermetic Doors;
To classify by opening / closing mode, the hermetic doors can be classified as:
1, Swing Hermetic Doors;
2, Sliding Hermetic Doors;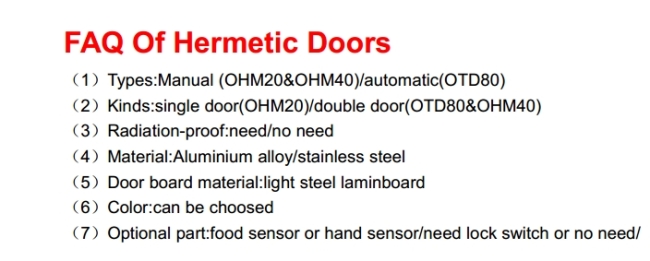 What advantages we have:
1, We are the professional manufacturer for more than 8 years;
2, We produce and supply series of equipments, the importers do not need to look for and purchase from many different suppliers;
3, We have years of experience for Medical Gases Engineering Projects, we know all the details for the hospital gases engineering projects, and we will not neglect the details;
4, Strict standard, and quality management: all our products are produced according the standard, and we know the different standards for different countries well;
5, Professional Engineerers team: we can design, and customize the products as the hospitals requests; Also, sometime, we check for and advise the requests to the clients;
6, Economies of scale: as the professional and big manufacturer, we have advantage for Economies of Scale;
7, Professional Exporting Team: we export the products to more than 30 countries in the last several years. We know the requests from different countries customs;