Rotating control device
FX35-17.5/35 Rotating BOP Unit
FX35-10.5/21 rotating BOP unit is consist of FX35-17.5/35 rotating BOP and FXK16 control unit.
It can be widely applied in underbalanced drilling, natural gas and air drilling, workover and normal drilling to effectively decrease cost, reduce damage on formation by mud and increase production of the oil well.
FX35-17.5/35 rotating BOP adapt the passive sealing model, it is consist of body, rotating assembly, locking cylinder
assembly and drilling pipe driver assembly. Rotating assembly is two-stage rubber structure, it can still be used by lower single rubber. The locking cylinder assembly is mounted on body, which can lock the outer sleeve of rotating assembly in the internal of the body. We designed the connecting point on the rotating assembly for cooling liquid cycle, lubricating oil.
FXK20 control unit collect the pressure signal from pressure sensor, data treatment and logic judgement is executed by PLC to realized the automatic control for rotating BOP. The control unit is consist of 4 Parts:
1. Lubricating part: Lubricating oil pressure, balance oil pressure are changed following the wellhead pressure automatically, so the control precision is higher and the working life of dynamic sealing is longer.
2. Cooling part: The temperature of cycle water is keeping in a set value, so as to ensure the equipment running steadily.
3. Operating system: Control devices contains two parts is power station and remote console(put in drilling platform). Power station contains temperature pressure display gauge and control handle. Monitoring station contains electric button, display screens of pressure and temperature.
4. Alarm part: We designed water level lower alarm for water tank, oil level lower alarm, casing pressure higher alarm on the control unit, when alarm is occupied, the acoustic optical alarm will send a signal to remind workers to remove
the alarm in time.
Technical parameter
| | |
| --- | --- |
| Rated dynamic sealing pressure | 17.5 Mpa (2500psi) |
| Rated static sealing pressure | 35Mpa (5000psi) |
| Max. speed | 100rpm |
| Bore of central pipe | 180mm (7 1/16") |
| OD. Of rotating assembly | 432mm (17") |
| Max. Working pressure of lubricating oil | 19.25 Mpa (2750psi) |
| Max. Working pressure of locking cylinder | 21Mpa (3000psi) |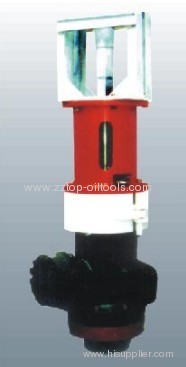 Facility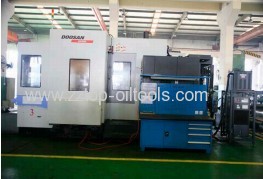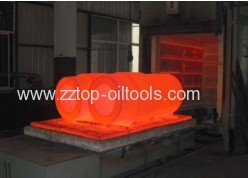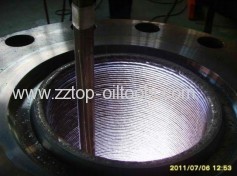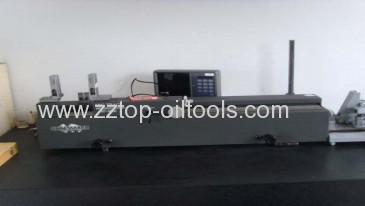 As the manufacturer, we produce below items:
-DST tools- Full bore retrievable packer, circulating valve, select tester valve,safety valve etc.
-Surface well testing equipment - Flowhead, SSV, ESD,Separator etc.
-Wellhead equipment such as BOP, X-mas tree, Choke manifold, kill manifold, drilling spool, casing head and other valve & flanges
-Downhole tools such as stabilizer, stabilizer forging, reamer, X-over sub and etc
As the distributor, we are working with large rig companies and heavy equipment manufacturers for the below products:
-Rig parts from RG,BOMCO,SJ,Hong Hua,KR etc,such as mud pump,rotary table, hook & block, swivel, crown block and consumable parts
- BOP and wellhead parts from Rongsheng,Shenkai
- Pipe- Tubing, Casing, seamless pipe
- Handling tools and Fishing tools