1. Acrylic laser cutting machine HS-B1325 is especially design for high precision cutting demand users.
2. Applicable industries and materials: HS-B1325 acrylic laser cutting bed is used for advertising and craft industries. It can cut 20mm acrylic, LED and FGP, MDF, plywood, advertising decorative material, electrical panel and so on.
Features:
1.600℃ heat treatment, 24 hours cooling in the oven, 8 meters gantry milling, accurate argon shielded arc welding, to make sure 20 years usage without deformation.
2.Adopts precision collimator for guide installation and debugging test, the accuracy of 0.01 mm, synchronous wheel pumping test, in order to prevent the cutting is choppy, precision up to 0.02 mm.
3.Small power laser industry the only USES five big laser tube detection process: a. spot test; B. power test; C. life test. D. air pressure test; E. open circuit test.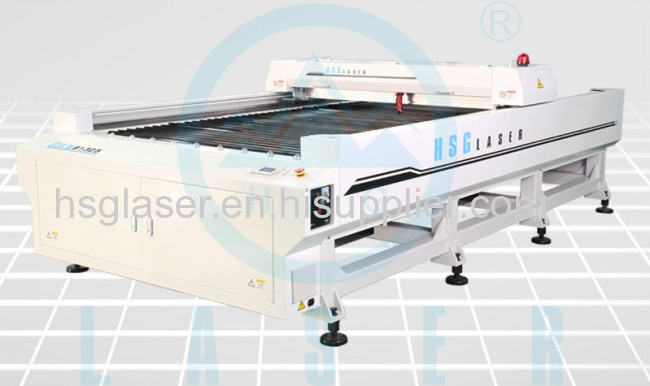 Contact information:
1. Website: www.hsglaser.com
2. Email: linda@hsglaser.com
3. Tel: +86-757-89919799
4. Fax: +86-757-89919700