With 3014 or 2835SMD LEDs, 36W 48W or 54W LED Panel Light are nice repalcements to 3*T8 tubes fixtures on your roof, and save you 70% electricity


36W 48W 54W 600*600mm LED Panel Light




With Taiwan LumenMax 3014 SMD or 2835/5630SMD, and CE or UL driver,36W 48W 54W 600*600mm LED Panel Light are super nice as the replacements to conventional grid panel light with fluorescent T8 tubes fixture.
There are three colour/Kelvin options, for Prime LED panel lights:


6000-6500K– Ideal for kitchens, workshops, medical areas where a higher intensity, cleaner light is required.
4000-4500K– Ideal for offices, corridors, kitchens.Most popular kelvin as closest to fluorescent.
2700-3200K– Idea for Areas where reduced intensity lighting is needed. Looks good in all of the above and gives a warmer glow with the same level of light.
Features of Prime LED Panel lights:


1. Save 55%-70% on the electricity bill and maintenance cost;
2. Long life to 40,000hours;
3. No delay to light on;
4. No UV or IR radiation, NO mercury;
5. 6063 Aluminum alloy housing and Optical PMMA cover;
6. Two years Guaranteed
Intensity distribution of 36W LED panel lights at a certain height: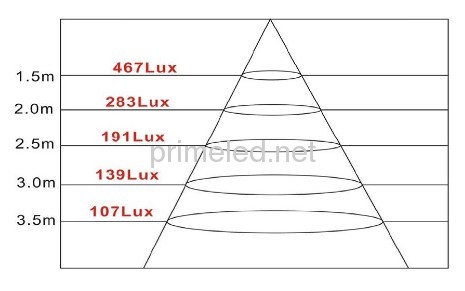 Test report of 3000K 36W LED panel light


Specification of 60*60CM LED Panel lights

Part No.

PPL-0312-36W

PPL-0312-48W

PPL-0312-54W

Size

300*1200mm

300*1200mm

300*1200mm

Power

36W

48W

54W

Lumens Output

2700-2900LM

3600-3800LM

4000-4300LM

Color

White / Warmwhite

White / Warmwhite

White / Warmwhite

LED

352pcs 3014SMD

176pcs 2835SMD

484pcs 3014SMD

242pcs 2835SMD

528pcs 3014SMD

264pcs 2835SMD

Input Voltage

110-270V,50~60Hz

110-270V,50~60Hz

110-270V,50~60Hz

CRI

Ra75-80

Ra75-80

Ra75-80

Beam Angle

120

120

120

Lifespan

50,000hours

50,000hours

50,000hours

OperatingTemperature

-20~65 degreesCelsius

-20~65 degreesCelsius

-20~65 degreesCelsius




IndoorUse, IP42

Indoor Use,IP42

Indoor Use,IP42
size of the LED panel lights: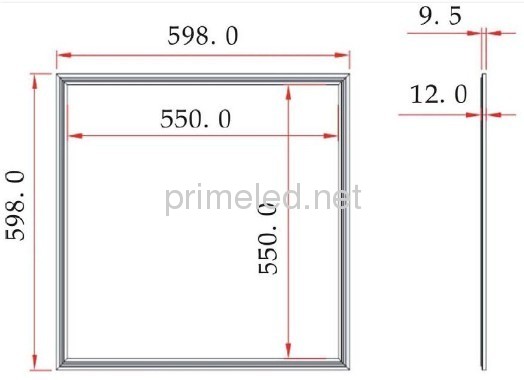 How to install 60*60CM LED Panel lights:?
Please avoid the conditions of corrosion or discoloration which might lower solderability or affect optical characteristics, as well as rapid transition in ambient temperature, especially in high humidity environments where condensation may occur.

1. recessed


2. hang with wires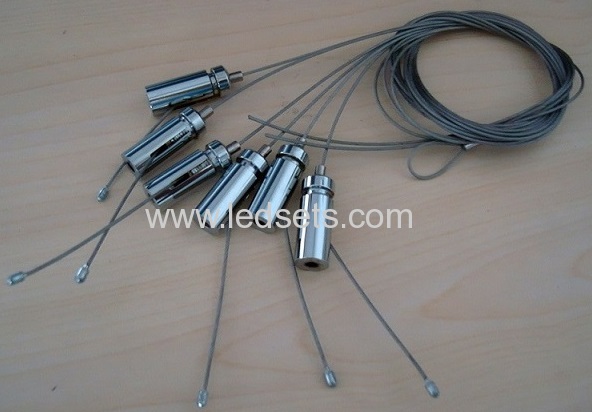 LED Panel Lights are welcomed as replacements of T8 tube fixtures on your roof.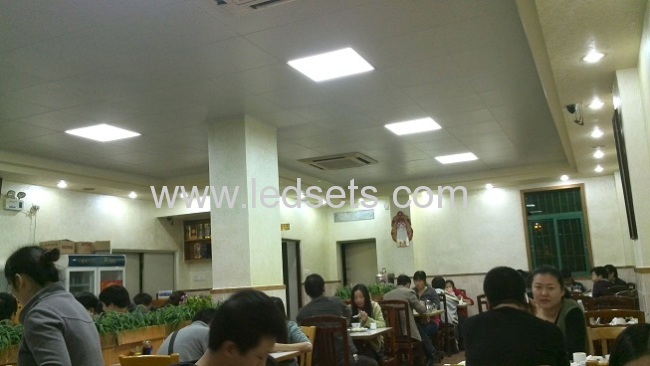 How A Prime LED Panel light comes out?
As we source LEDs for the panel lights originally from Samsung, LumenMax and HONGLI, so NO packaging and sorting jobs in Prime LED's.
What is a good led panel light?


1. Power supply, is one of most important factor to ensure standing performing of LEDs on PCB. While Prime's power supplies are UL listing or CE approved.
2. Lighting source, some do the panel lights with 3528SMD, some with 3014LED/5630LED (side-viewing), while side viewing LED makes soft lighting brightness with higher uniformity.
3. PMMA cover, Excellent light transmittance of 90% and UV resistance, no harm to eye, especially good for reading.
4. Light guide panel, optical design of micro structure creates better brightness.
5. Reflector film, 96% as reflective rate.
6. Aluminum frame helps to release the heat quicker, to make sure proper temperature for LED's working.


How to order samples?

1, Samples are available at your costs;
2, You tell us which items, color and quantity you want, 5pcs as MOQ;
3, I will issue a Performa invoice for the samples order;
4, Production will go, if we do not have the stocks, after your payment by TT / Western Union;
5, Samples will be sent out by DHL or UPS, as you like.
Warranty Terms:
1. Prime LED offers a warranty period of TWO years since the date cargos was shipped out;
2. Prime LED will send free replacements or parts, after our confirmation of the evidence we request, if failure occurs under normal and right application within the period;
3. Prime LED will offer you charged replacements or parts, if failure or damage due to incorrect operation or application.