powder coated or PVC coated euro fence panel
Advantages of the Fence:
1, Structure Simple, netting solid
2, Artistic and Practical
3, Hingh strength, fence steel
4, Beautiful apprearance, wide view
5, Easy installation, bright and comfortble feeling .Also known as protective nets, widely used in airport, highway, railway, stadiums, parks, lawns, recreation fields, fences and other animals. Electric galvanized iron wire material, thermal galvanized iron wire, PVC wire and plastic packages, such as stainless steel wire. In particular, plastic bag (PVC) fencing wire mesh wire inexpensive, durable.
Specification of euro fence panel
Fence Height(cm)

Panel Width

Wire Diameter

Mesh size(mm)

Folds No.

Post style

Post size(mm)

Post Length(cm)

103

200cm

225cm

250cm

3.5mm

4.0mm

4.5mm

5.0mm

6.0mm

8.0mm

50x50

50x100

50x150

50x200

60x120

75x150

2

Square post 1

40x60x1.5

150

123

2

40x60x1.8

170

150

2/3

40x60x2

197

153

2/3

Square post 2

60x60x1.5

200

170

3

60x60x1.8

217

173

3

60x60x2

220

180

3

60x60x2.5

227

193

3

Peach post

50x70

240

200

3/4

70x100

250

203

3/4

Holland post

48x1.5

250

240

4

290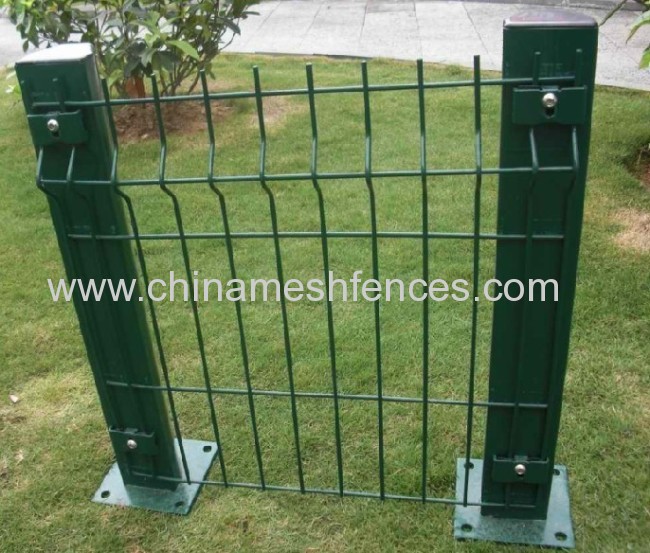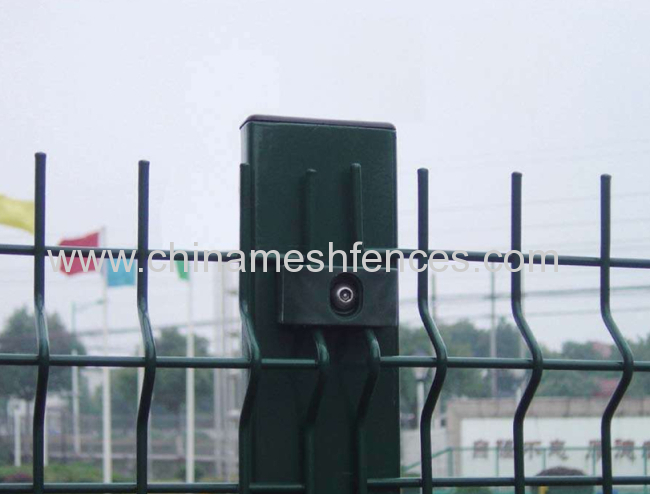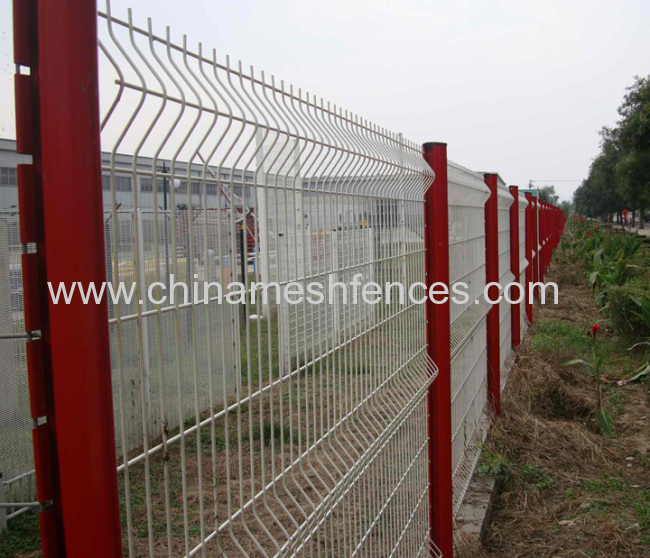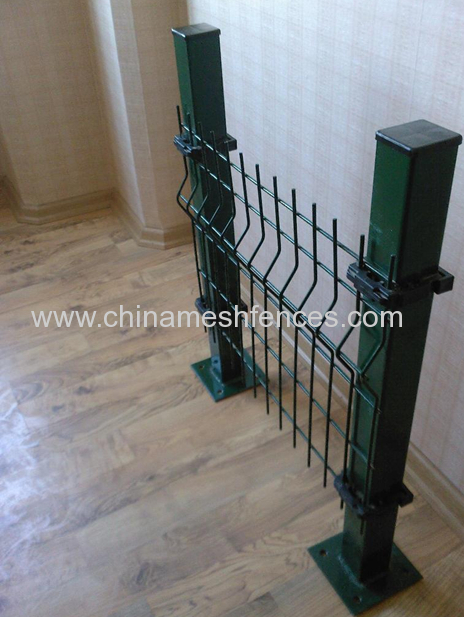 Haotian Hardware Wire Mesh Products Co.,Ltd
Add: Heping Road , Anping County , Hebei Province , China