door knob,Bathroom knob,brass shower knobs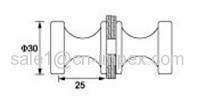 door knob,Bathroom knob,brass shower knobs
shower konb,door knobs copper,Glass Door Knob,door knob,Bathroom knob,brass shower knobs,Bathroom Shower knob / handle,Shower knob,brass shower knob, shower door knob,Shower knob,door knob,knob,door hardware,shower door knob,door hardware
Bathroom Accessories Hardware Part
We have many kinds of machine equipments such as milling machines, auto lathes, drilling machines, grinding machines, and CNC machine centers. We can manufacture various mechanical parts and mechanical products for customers.
We offer machining service according to customers' drawings and requirements or samples. Material: Aluminium, stainless steel 303,304, brass.
All kinds of surface treatment are available,
competitive price, quick delivery,Strict quality control,
We have advantages below:
1)Experience: With 30 year manufacturing history;
2)Solution: Help customer to save costs by making reasonable machining processes and refining products design if customers allow;
3)Honesty: For any products from raw material ,dimension tolerance,form tolerance,location tolerance,roughness,surface treatment to package and shipment,if we have any problem that we can't meet customers' requirement,we must let customers know in advance;
4)Communicate: Our contact person is familiar with international trade skill, OEM/ODM skill, mechanical English and mechanical technology .
Shower hinge,glass hinge,glass door hinge,90 fixing shower hinge,brass hinge,zinc alloy shower hinge, glass hinge ,glass door hinge,shower door hinge