1.product name: 100% copper wire two speed air cooler motor for iraq
2.Model: LBM160F-1/2HP, 1/3HP, 1/4HP, 3/4HP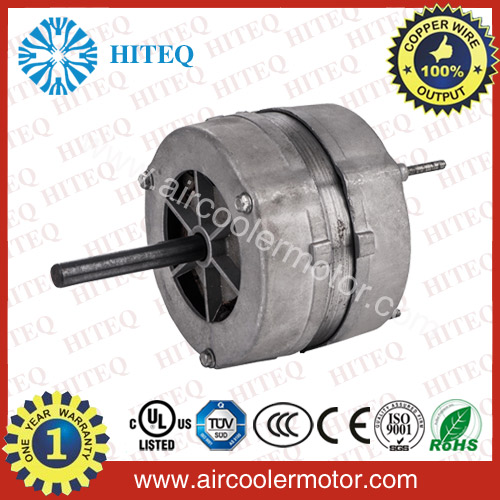 3.Information:
1)Single-Phase double speed motor with steel housing, designed for cooling system , evaporative cooler etc. suit for hot weather environments.
2)High quality winding with excellent insulation and heat transmission properties.
3)Nice appearance , high starting torque, low starting current,smooth turning, low temperature rise, low vibration, low noise and great overload performance.
4)Saving Energy , higher efficiency.
5)Long life, Equipped with overheating protection , good Protection against Humidity.
6)Four models with power 1/4HP,1/3HP,1/2HP,3/4HP.
7)Special motors can be designed according to customer's requirement.Pure copper coil or copper clad aluminum coil can be choosed.
8) Be wildly used in Iraq ,Sudan ,Iran ,Saudi and other gulf country market.
9) Other name: cooler motor ,air conditioner motor ,ac motor ,ecm motor,fan motor , blower motor......
4.Specififcation:
Model
LBM120A-1/6
LBM120A-1/8
Speed
(R/Min)
1400/2SPD
850/2SPD
Power
(HP)
1/6
1/8
Voltage
(V)
220
220
Frequency
(Hz)
50
50
Current
(A)
0.9/0.6
0.8/0.5
Rotation
C.W.
C.W.
Capacitor
(μF)
10
8
5.Feature:

1) motor used in air cooler and water cooler in Iraq market.
2) Doublt speed motor with power 1/4HP,1/3HP and 1/2HP,3/4HP.
3) Other name:cooler motor,air condition motor,ac motor,ecm motor,fan motor,blow motor...
4) High quality winding with excellent insulation and heat transmission properties.
5)Good Protection against Humidity.
6)Copper or copper mix according to customer requests.
6.About us: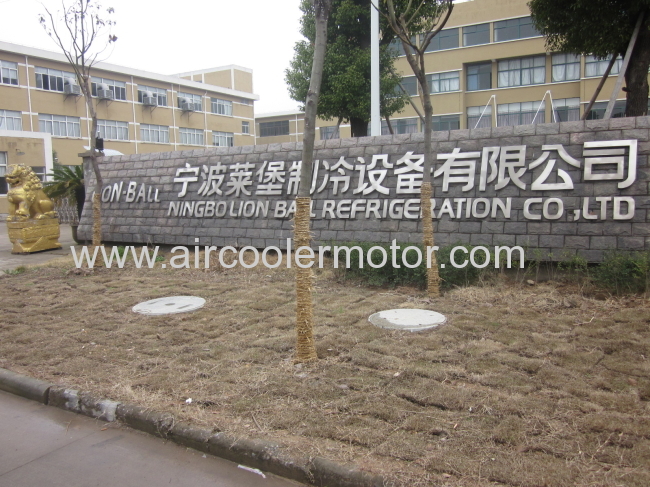 NINGBO LION-BALL MOTOR CO.,LTD.
Ningbo Lion-Ball Motor Co.,Ltd. was established in 1980, it is the private high and new technology enterprise in Ningbo ,China which is professional manufacturer of various motors and fans.We mainly produce shaded pole motor, EC motor, external rotor motor, capacitor running induction motor, water pump motor, DC car motor , AC series motor, axial fan, centrifugal fan and so on . They are widely used in refrigerating and freezing units, air conditioning, air heaters, exhaust fans, etc. 98% of the products are export to all over the word.
Through over twenty-seven years joint effort , the enterprise was a covering area of 30000 sq.m. And new plant area covers 36000 sq.m. It has a staff of 620 people. The enterprise has got ISO9001:2000 certificate of the quality system and the products have got CE , ROHS in europe , UL appoval in America , SASO appoval in Saudi Arabia and CCC safety certificate in China . We'll make great efforts continuously to seek for top quality products and best service .