Book cover grey board, Book cover smooth grey board
Paper Type: Specialty Paper
Use: Gift Wrapping Paper
Coating: Uncoated
Compatible Printing: Screen Printing
Feature: Greaseproof
Pulp Materi


1mm smooth carton greyboard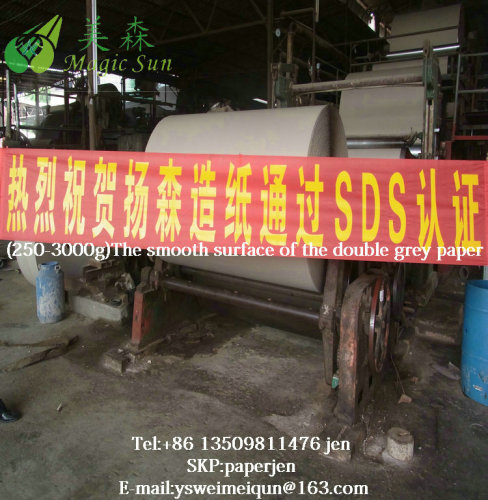 Paper Type: Specialty Paper
Use: Gift Wrapping Paper
Coating: Uncoated
Compatible Printing: Screen Printing
Feature: Greaseproof
Pulp Materi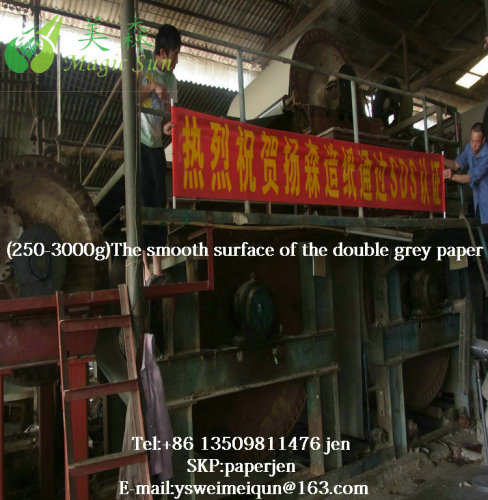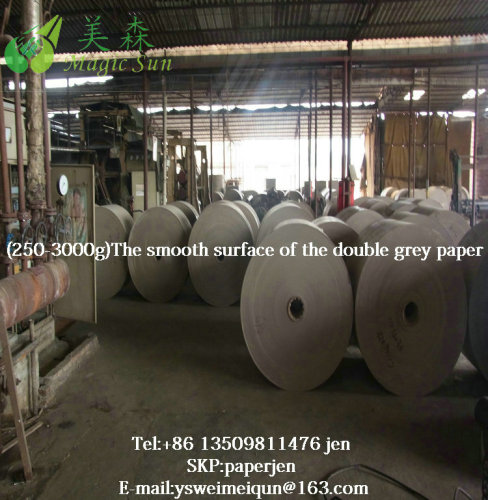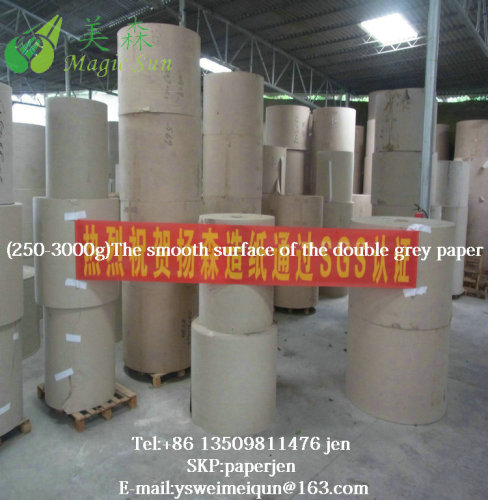 Paper Type: Specialty Paper
Use: Gift Wrapping Paper
Coating: Uncoated
Compatible Printing: Screen Printing
Feature: Greaseproof
Pulp Materi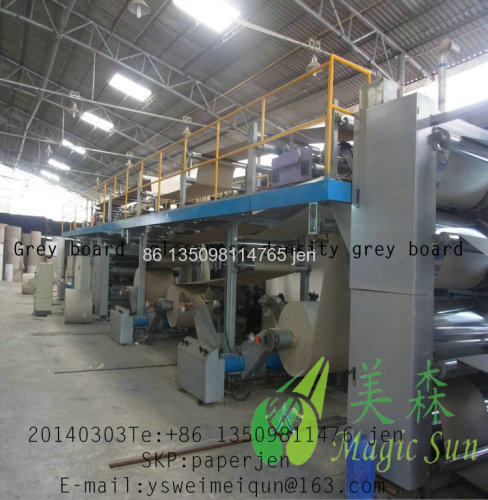 The smooth surface of the double grey paper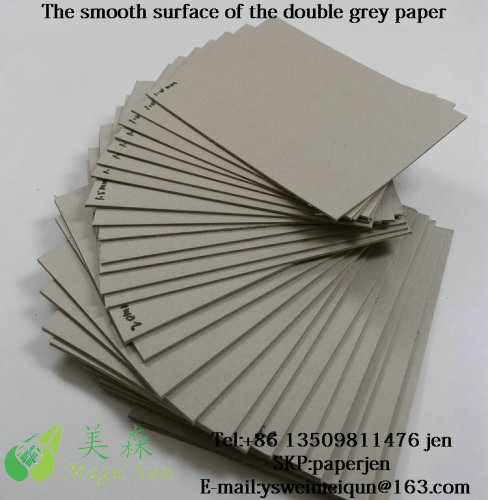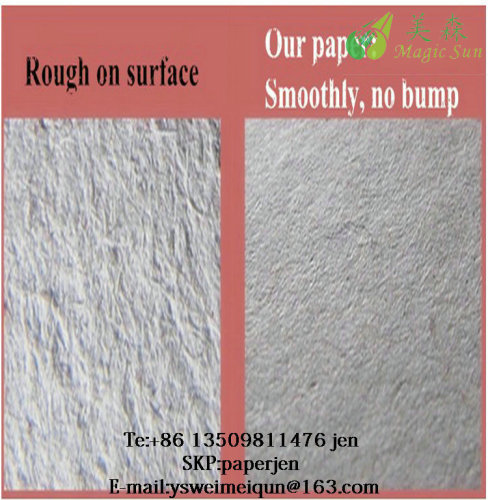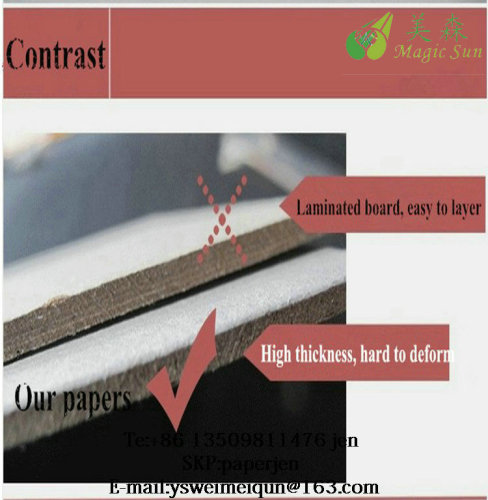 Specifications
Book cover board
1) High quality
2) Competitive price
3) Strong stiffness
4) Folding resistance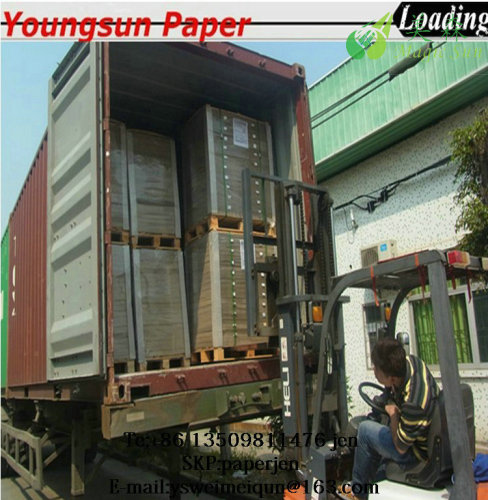 Product
Book cover board
Product range
Full grey board
Two side grey board
Glossy two-sides grey board
Coated duplex board with grey back
White board with grey back
Black board with grey back
colorful board with grey back
Brand
meisen (GradeAA)
meilin (GradeA)
Material difference:
meilin(A grade)- made of our local paper&newspaper and recycled paper, very good quality, can be used for priting, package, stationery, etc.
meisen(AA grade)- made of imported paper&old news paper, the quality is very good, very strong stiffness, even better than JADE, can be used for luxary package and printing.
meisen AA grey board: grey board is the same as DIAMOND, but the surface is very smooth and very stiff, the best quality in grey board field.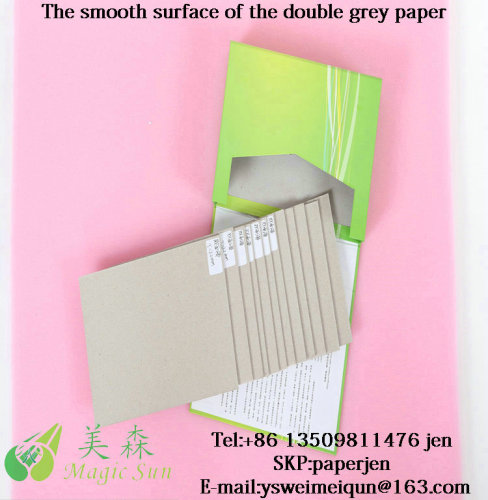 Standard size:
787*1092MM
889*1194mm
Special size
As per requirement of customer
Thickness
100gsm = 0.16mm
Grammage
300gsm -- 3000gsm
Moisture
12%
Application
Packing&Printing&Gift&Stationery
Reel
0.48mm--1.36mm
Sheet
1.44mm--3.36mm
Packing Method
Plastic film& 4 Plastic strip&Pallet
Application field
Hardcover book material
Book cover material
Photo frame
Boxes material
Desk calendar
Shirt accessories
Folder cover
Grey Board
1) More than 15 years production experience.
2) High quality, the most competitive price and excellent service is our greatest advantage.
3) Besides, we can not only provide raw material of grey board and duplex board, but also can make finished products, for example, book cover, notebook cover, arch file, album, etc.
4) Product range from 250gsm to 3000gsm as your requirement. Different grade can be chose
5) Reel or sheet is according to the requirement of customer.special size is available.
6) 100% recycled paper.
7) Network: export to worldwide, such as Korea, Vietnam, Malaysia, India, South Africa, Ghana, Argentina, Chile, Kenya, Egypt, etc.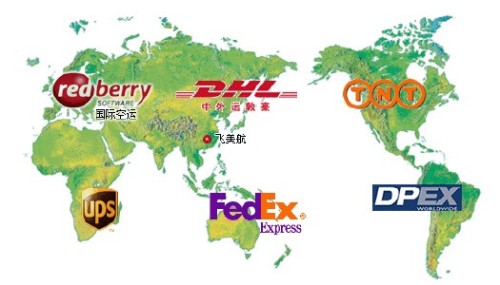 Tel:+86 13509811476 jen
SKP:paperjen
E-mail:ysweimeiqun@163.com