I. Product Description
1. Waxing
After processed by pluker, most feathers have been removed out, but still left some on the ducks' carcasses. In order to make them more clean, we can use wax to conduct more thorough defeathering.
Normally, We adjust the temp of waxing tank at about 75℃. When ducks pass through waxing tank, the whole body will be covered with wax. After the waxing process, ducks will be conveyed by high suspension line to the cooling tank to cool down the wax, where the cooling water is below 25°C. At last, a complete wax shell forms and peeled away by manual working to make the pin feather decrease more.
In China, we usually process with 4 times of waxing. However, different countries have different pinfeather defeathering standard, which is higher in China is than Europe. Toplea will design based on our customers' requirements.
In the process of waxing, it is necessary to ensure the temp of waxing tank stable, in order to avoid too high or too low temperature. If the temp is too higher, it will cause the wax shell too thin, resulting in worse effect of pluking, more seriously, duck carcasses will be destroyed; If the temp is too low, the wax shell will get too thick, which will also lead to bad defeathering effect. In addition, in order to save raw material, the peeled wax shell can be put into the waxing tank again for recycle using.
2. Pinfeather Removing
After 4 times of waxing, there still left some pin feather on. Hence, manual working for pinfeather will be needed. The major tool is tweezers. This operation normally is taken in the water tank. It is because only in the water, pinfeather can stand up, seen clearly by labors.
Notice, when removing pinfeather, be patient and careful, and pay attention to not damage duck carcass, otherwise they will be easily infected with bacteria. In case there is any breakage, to set it aside and finally treat it separately.
II. Technique Parameter

1. Waxing Tank
•Model: 2000×1000×800
•Stainless steel tank and baffle board
•Stainless steel steam indirectly heated tube
•Two sets of independent heating method: indirect heating coils and direct heating tubes
•Supplied with the height-adjustable feet
2. Cooling wax Tank
•Model: 4000×1000×800
•Stainless steel tank, plate thickness 2mm
•Equipped with Overflow tube and wax colleting screen
•Supplied with the height-adjustable feet
3. Water Tank
•Model:10000×800×800
•Made of stainless steel, thickness 1.5mm
•For removing pinfeather manually
•Made by customer or local supply
III. Product Picture
1. Waxing Line
2. Waxing tank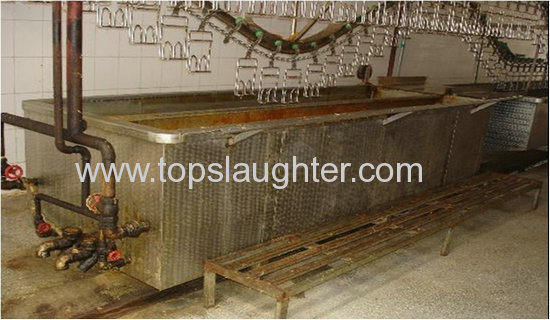 3. Cooling Wax Tank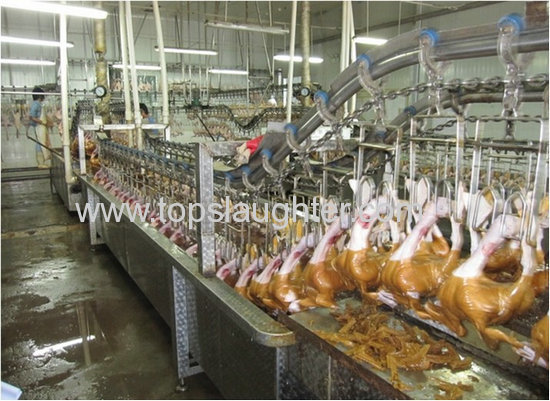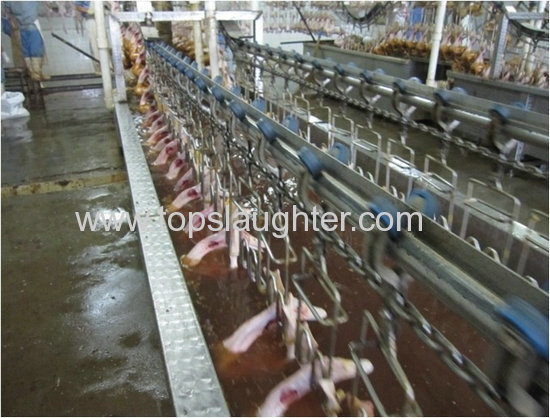 4. Water Tank