NOTICE:HUACHEN SCREW are the most professional conical twin screw barrel manufactory!!!!
Now,there are so many screw barrel factorys in our city,our country,and the world.Why you should choose ours,HUACHEN,not just because of competitive prices,but also the good quality,good after-sales services. But how to find a good quality supplier?
I think first,the factory must be processing lots of conical twin screw barrel all the years,not just several sets.Like HUACHEN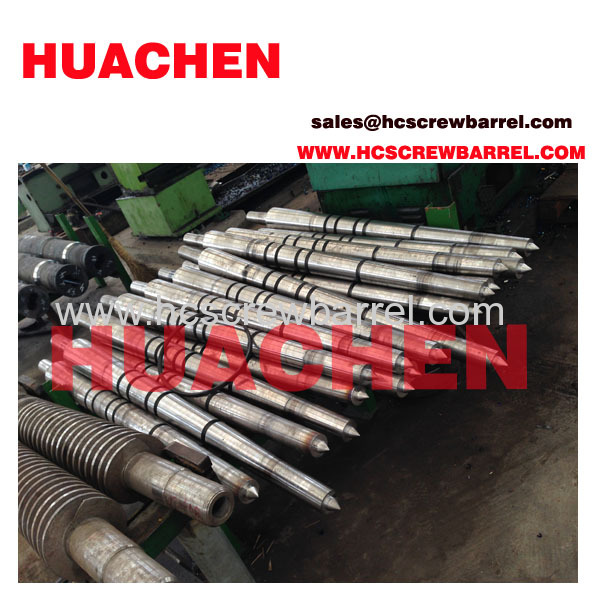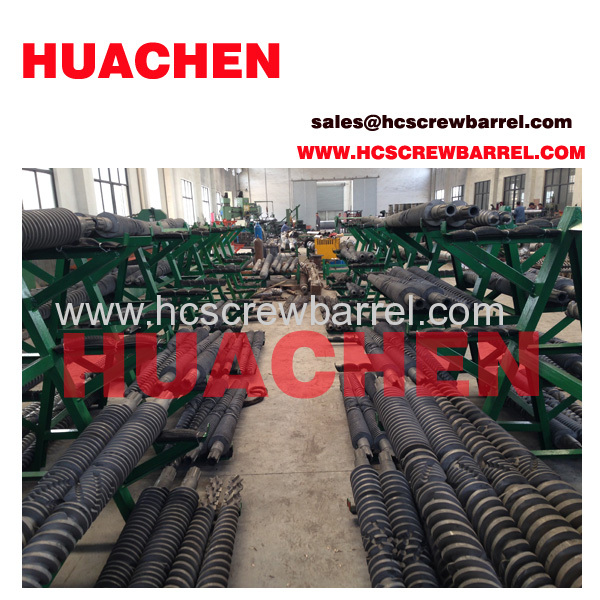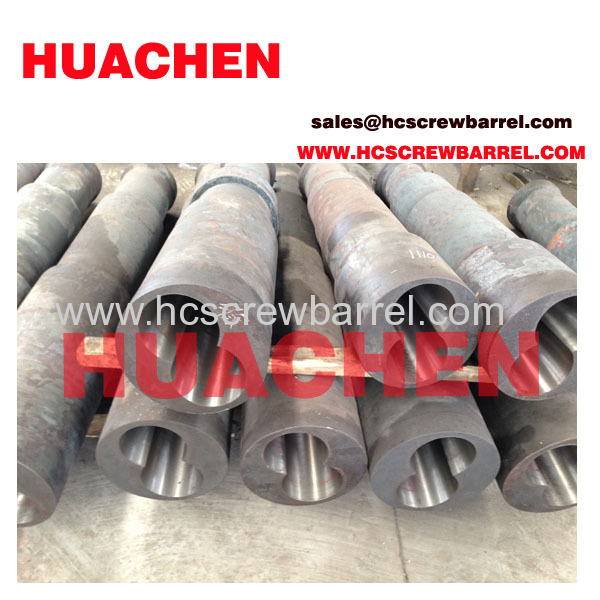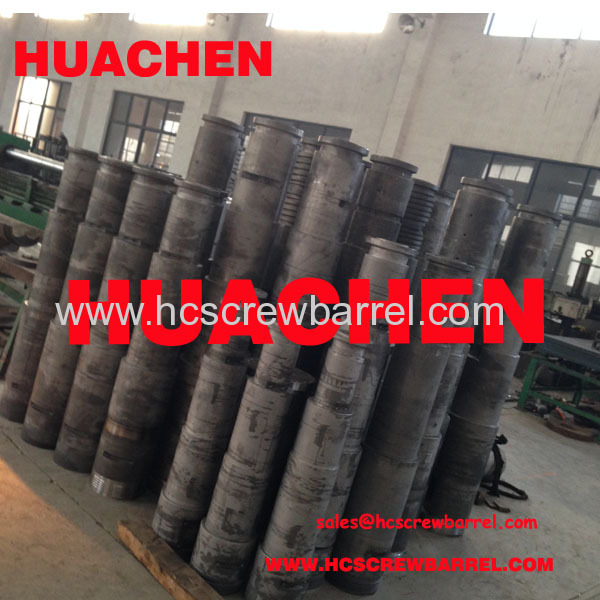 Second,the factory must have conical screw barrel machines,like HUACHEN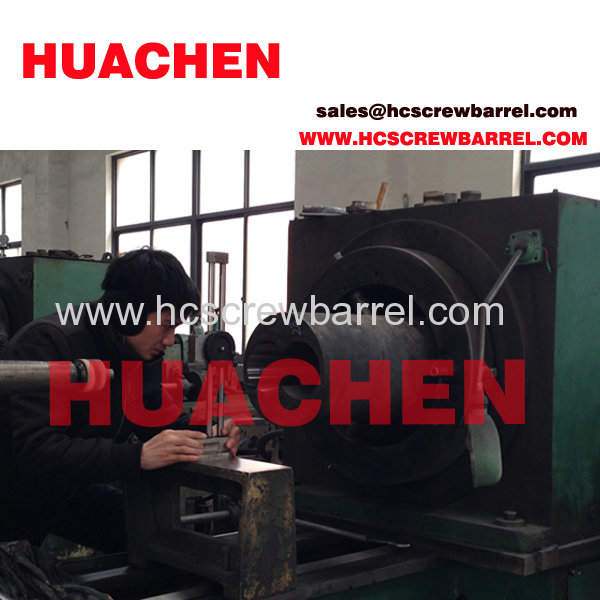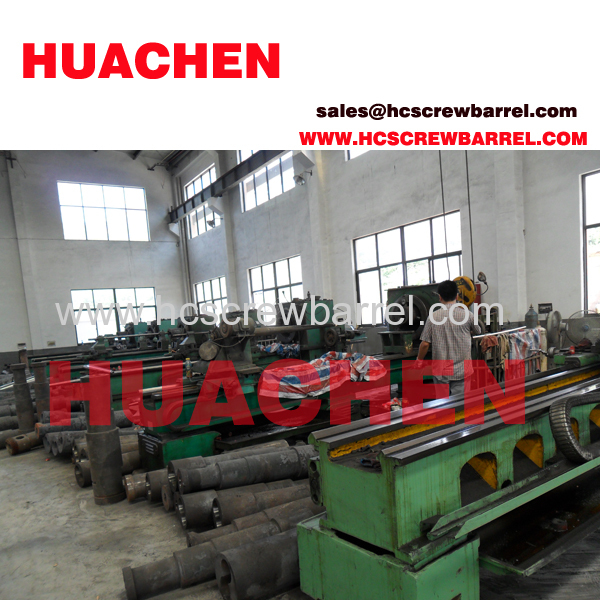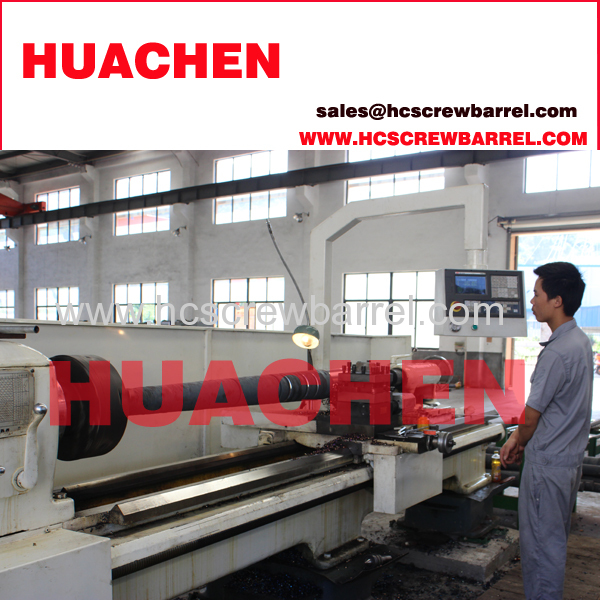 The above pictures just a corner of HUACHEN company,we have these CNC machines about 50 sets.
Third,the company must be studying,like HUACHEN,now we could spray bimetallic on the center of the barrel (plasticizing section),and centrifuge casting bimetallic on the extrusion section or put SKD into the barrel. And we also spray bimetallic on the whole section of screws.
Besides,We-HUACHEN bimetalilc have the following standard:
1. Standard grade: 38CrMoAlA + nitriding 96 hours
2. Bimetallic grade: 38CrMoAlA + bimetallic alloy
3. HC-A grade: Tungsten carbide 40%
4. HC-B grade: Tungsten carbide 25%
5. HC-C grade: Tungsten carbide 15%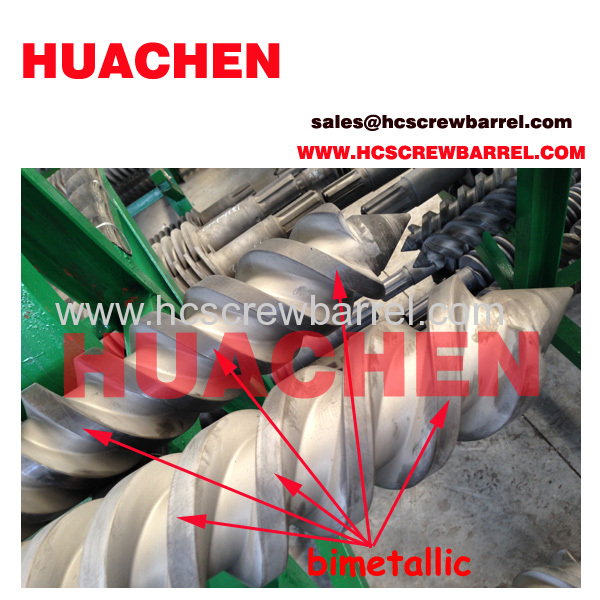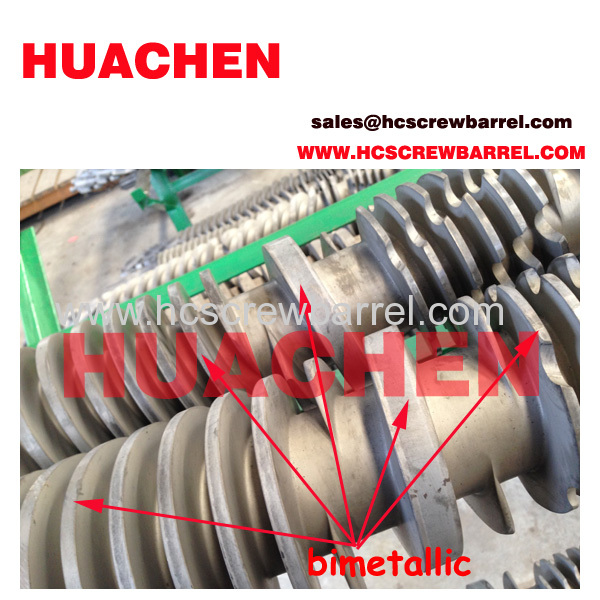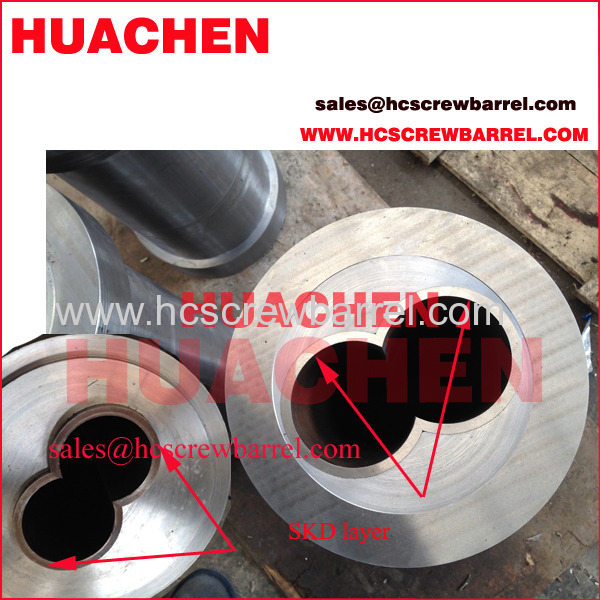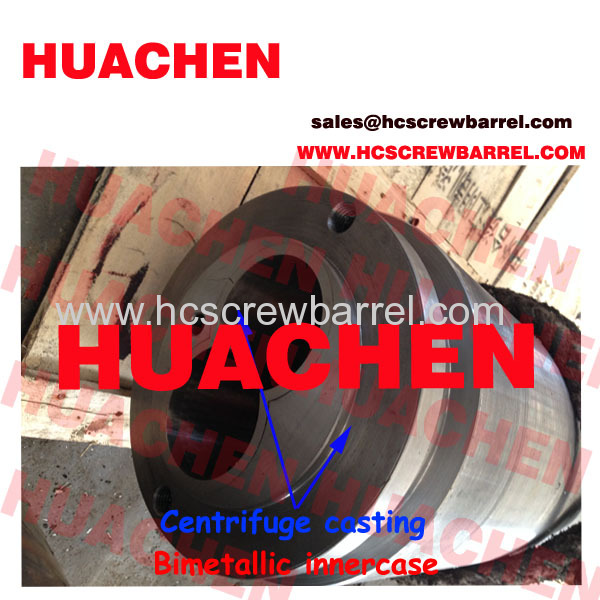 And the fourth,big company have the nitrogen ovens and bimetallic ovens,like HUACHEN company.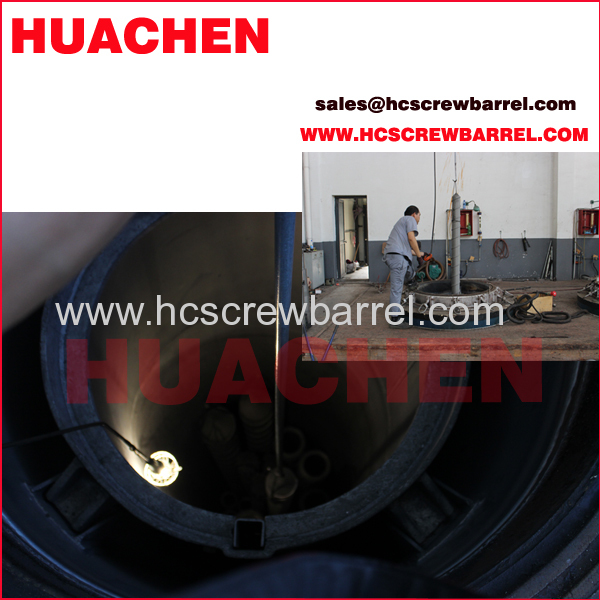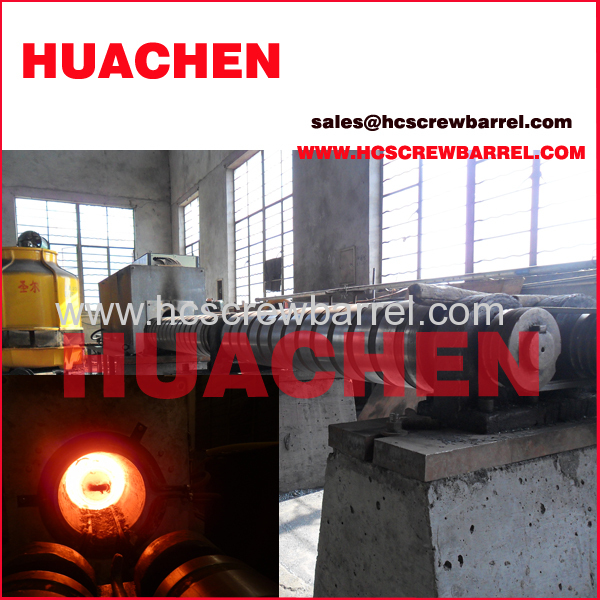 Dear, besides the above,a good supplier also knows how to design the screw and barrel. As conical screw barrel widely used in pipes,sheets,profiles and others. But like pipes,have various,and the material you use,the caco3 or other filler you add are different from others,and we-HUACHEN have very very rich experience in designing the screws.
Just tell us your detail materials and your detail products.Then HUACHEN will give you the most suitable conical twin screw and barrel!!!