1.Feature:
A. less sharp feather and dust, high filling power and tranparency.
B. breathable,environmental friendly, extremely soft and comfortable.
C.dry,clean and not allergic, minimum odor and smell.
D.low oil, fat,dust moisture content.
E.washed,deodorized,sanitized.
2.Inspection: By IDFL-IDFB.
3. Standard: EN, CNS, JIS, and FTC.
4.size: 2-4cm
5..Place of Origin: Anhui, China (Mainland)
6..Packaging Details:Compressed bale, 75 kg/ bale
7.Delivery Detail: 15 days
8.Model Number: OEM
9.usage: fill quilts,pillows,cushions and mattress
feather and down producing process
1.choose excellent raw material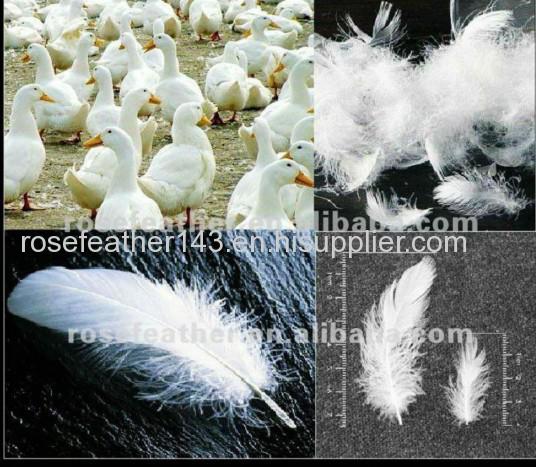 2.crude separation(using five champer sorting machine,based on suspension of components)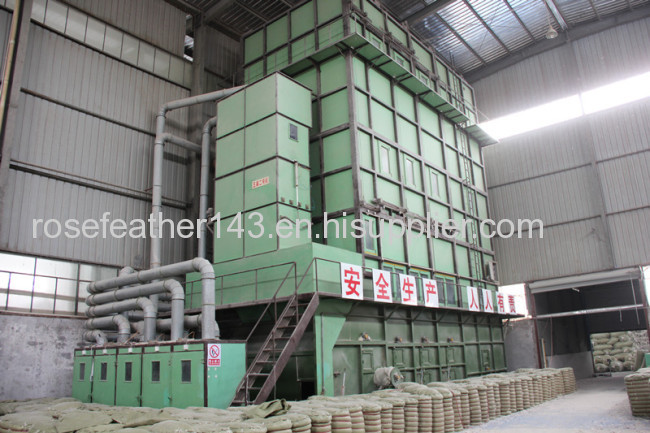 3.dedust(at the same time of crude separation)
4.Washing
A.washed with detergent for at least five times,30 minutes each time.Romove amino acid and protein.
B.Cleaned with water for about ten times,the purpose is to remove detergent.
C.Dehydrated for at least 2 times,30 minutes each time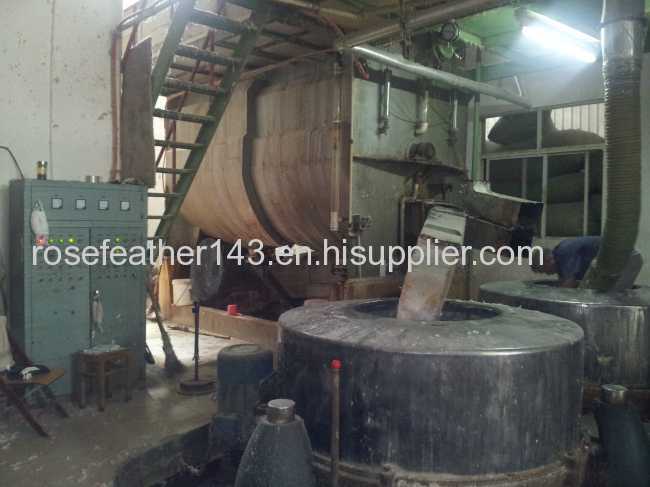 5.Airing
6.drying(drying in drying machine at temperature 120 centigrade for 30 minutes,degrease/deodorization/disinfect/sterilization)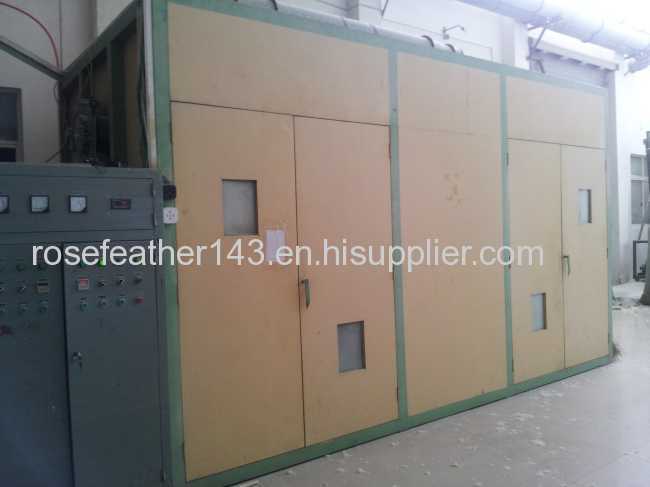 7.cooling (60 minutes,the process is to help to dedust)
8.fine separation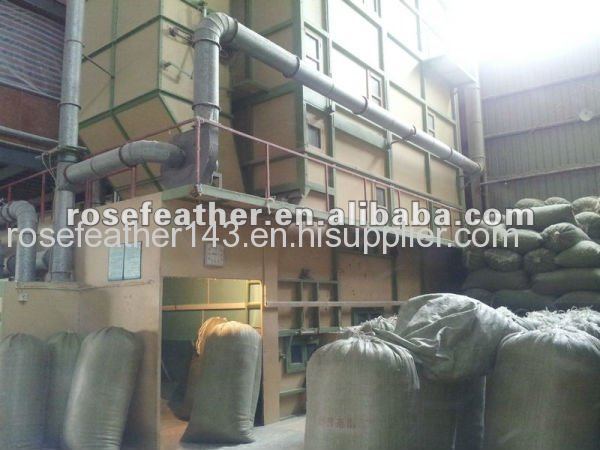 9.Inspection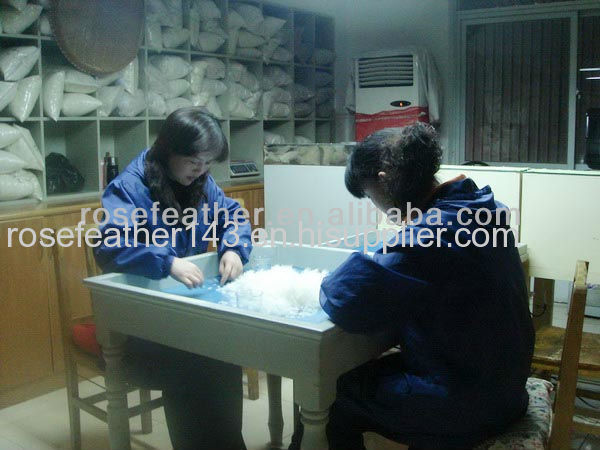 10.Packing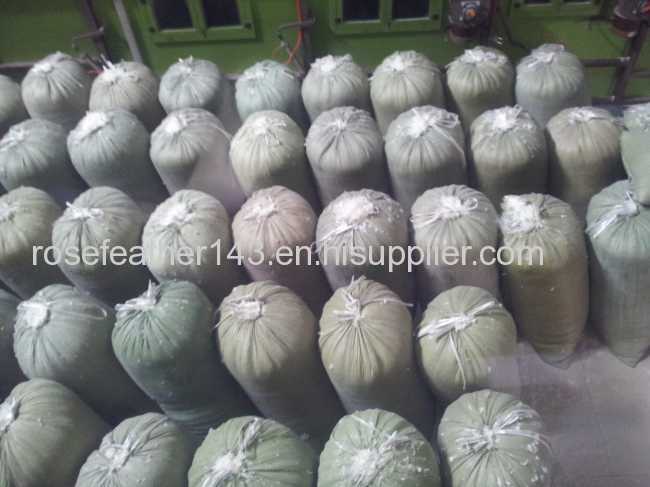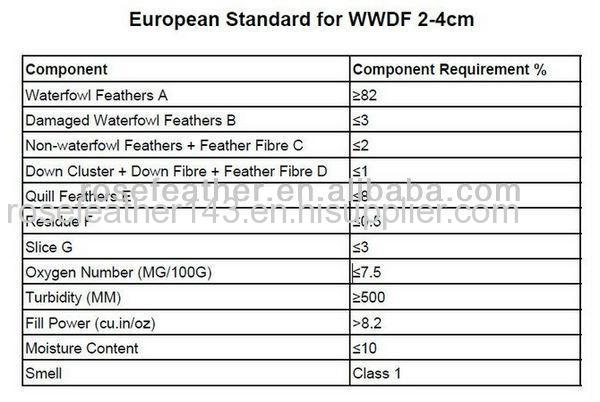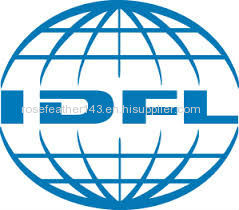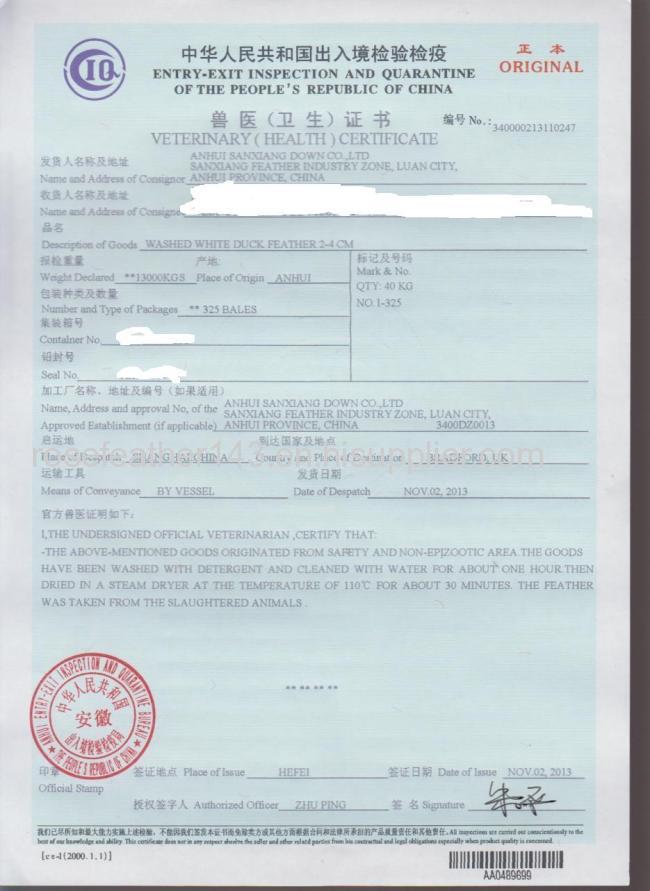 We are in the breeding source of goose & duck, we can offer following products with competitive price from China:
1. washed white/grey duck feather: 2-100px, 4-150px, 6-200px
2.washed white/grey goose feather: 2-100px, 4-150px, 6-200px
3.washed white/grey duck down: 5%-100%
4.washed white/grey goose down: 5%-100%
5. down&feather filled quilts, pillows, cushions, mattresses,duvets
we are looking forward to your inquriry!Thank you!