Accident Camera Kits to help you accurately record all the information you need at the scene of a crash and it guides drivers through recording evidence after a road traffic accident.
The simple user guide,disposable camera will give you the confidence to stay in control at the scene of an accident,help your insurance claim to be processed quickly and efficiently, whilst protecting you from fraudulent staged accidents and saving you time and money.
Contents including:
1x 35MM disposable camera with flash,ISO 400 with 12 films
1x plastic flashlight
1x ball pen
1x 150cm measurement tape
1x whistle
1x Accident report form,can be produced according to customer design with CMYK print
1x packing bag,logo is available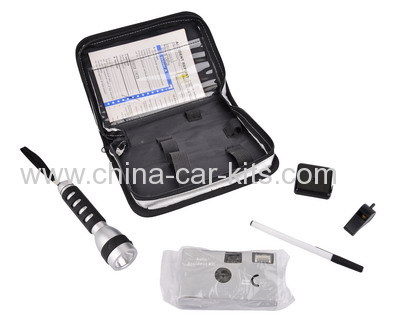 We have been doing accident camera kits for many years in a widely seletions,we also welcome customized kits according to requirements.