Product name:Round induction canopy light fixture
Model:ZS-X004
---round induction canopy light fixture
Light source:circular induction lamp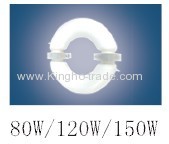 ---light source of round induction canopy light fixture
Dimension:Dia362xH203mm(TypeA:80W),Dia293xH192mm(Type A:40W)
---Size of 80W round induction canopy light fixture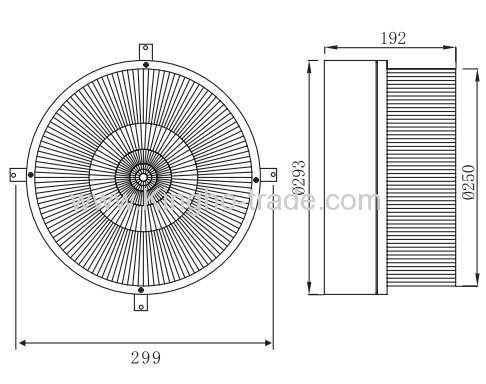 ---size of 40W round induction canopy light fixture
Protection Class: IP54

Input voltage: 90-305V, 220V, AC, 230KHz

Working Temperature: -35 to +50 Celsius degree

Fixture weight(Net weight): 3.03Kg(Type A: 80W), 2.3Kg(Type B: 40W)

Fixture weight(Gross weight): 2.3Kg(Type A: 80W), 1.54Kg(Type B: 40W)

Package Dimension: 395x395x260mm(Type A: 80W), 300x300x260mm(Type B: 40W)

Material: Punched aluminum body, spray surface treatment technology, high intensity and high temperature resistant PC cover.

High quality silicon rubber between PC cover and Aluminum base installatio: hanger rod, ceiling mounting
Construction:
---construction of round induction canopy light fixture
Photometric of 80W garage inductin canopy light fixture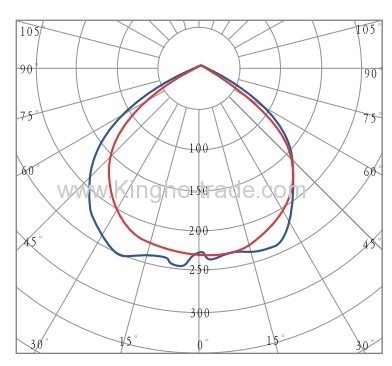 ---photometric of 80W round induction canopy light fixture
This round canopy light fixture with an 15 inch diameter can be used types of applications or a symmetrical lighting distribution is desired. They can be used in places like parking garages, security areas as well as for general lighting inside of a building. The polycarbonate lens will resist breakage and provide you many years of service. With the even distribution in all directions, you'll be able to cover an area with some good space-to-mounting height ratios reducing the number fixtures that you may need. These also could be used in a home lighting situation such as a garage where you want to get a lot of light and have a more even distribution for working on cars or other types of tasks.
Application: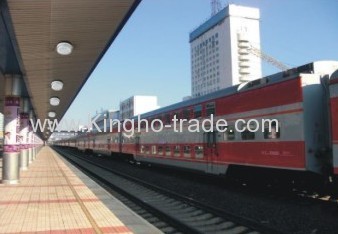 ---application of round induction canopy light fixture