Product Description
Draining drum used after pre-chilling by spiral chiller, for removing water from the chicken carcass. Customer can choose water dropper or water dropping line by themselves.
Technique Parameter
Specification:2600×1100×1800
●Frame made of Stainless steel square tube, 301 Material. Square specification: 80×80×3
●Stainless steel rotary draining cylinder, effective draining length: 3000mm
●Rotary Motor Power: 1.5kw, variable frequency speed regulation
●Equipped with water container plate, made of stainless steel 304, thickness 1.5mm
●Supporting roller made of nylon material, diameter 120mm
●Height of machine feet can be adjusted.
Parameter Table
| | |
| --- | --- |
| Specification | 2600×1100×1800 |
| Square | 80×80×3 |
| effective draining length | 3000mm |
| Rotary Motor Power | 1.5kw |
| speed | variable frequency regulation |
| Supporting roller | nylon (diameter 120mm) |
| Feet | Height adjustable |
Product Picture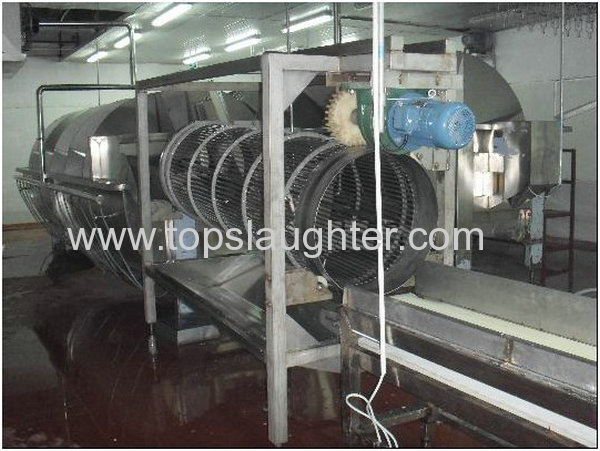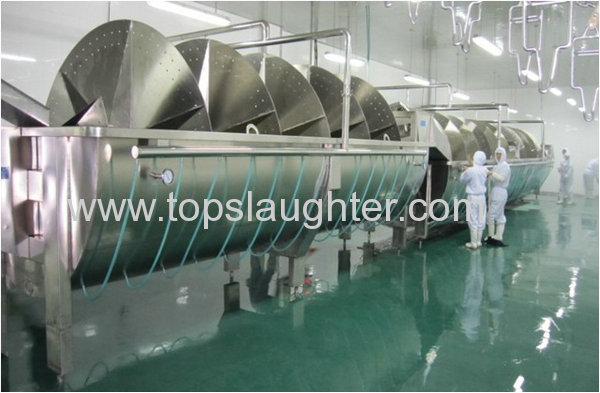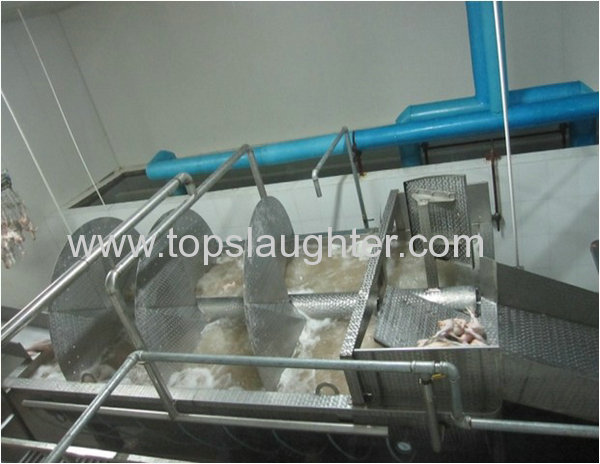 we always adhere to the management idea
of "Intergrating ,Innovation,Harmony,Secruity,Altruism",strive to produce highest quality products ,built and completed management and quality control system,With broad domestic and international sales network and excellent afer-sales service team,we gain the initivate in the fiere market competition.