I. Process Description ( Capacity: 10t/day )
Raw Material Analysis:
Processing time for per batch:4h
The maximum processing capacity for per batch: 3 Ton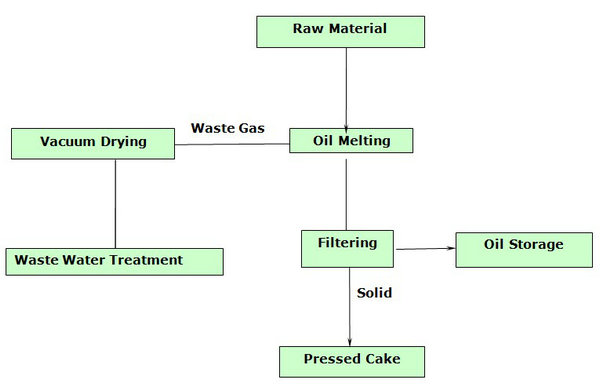 II. Technique Parameter
1. Raw Material Elevator 5.5KW 1 Set
●Oil Processing
●Motor Power P=5.5kw
●Effective height: 6000mm;
●Capacity:1T/batch;
●Equipped with raw material hopper, size:1500X1200X1500mm, SUS304 stainless steel, Qty 2.
2. Oil Melting Tank 3KW 1 Set
●Oil Processing
●Oil Melting Tank Φ1300X3200
●Specification:1500X1500X4500mm
●Motor Power: P=3kw
●Main shaft useΦ114×20 seamless steel pipe, material made of Q235B carbon steel
●Stirring blades distributed uniformly in the tank, made of with Q345R (manganese)
●Inner cylinder use wear resistant steel 16MnR, plate thickness δ inner =14mm; Outer jacket use 16MnR, plate thickness δ outer=12mm; seal head δ=16mm
●Jacketed structure, spacing between inner and outer≦60mm;
●Outlet:bottom
●Insulation:aluminum silicate, protection plate made of stainless steel SUS304 thickness δ=0.7mm
●Accessory:Instrument, valve, pressure gauge
3. Vacuum Drying Equipment 5.5KW 1Set
●Waste Gas Cooling Treatment
●Specification: 700X700X4000mm
●Motor Power: P=5.5kw;
●Main body cover use SUS201 material, δ=6mm;
●Cooling pipe use Φ32×2.0, SUS201 material.
●Equipped with SK-3 water ring vacuum pump
●Pipeline:Valve,waste gas connecting pipe
4.100t Oil Press Machine 3KW 1Set
●Power 3kw,Hydraulic control,oil residue squeezing
5. Oil Solid Separator 2.2KW 1Set
●Specification:φ900×2500
●Power:variable frequency motor: P=2.2kw;
●All made of SUS304
●Dimension:2500×1000×1500
6. Electric Control Cabinet 1Set
●Electrical components use famous brand Delixi stable running
●Control box with indicator light
●Casing made of stainless steel
7. Others (supplied by customer)
●Oil trough 0600*2000*1500 (made on site)
●Oil storage 80m³(supplied by customer)
●Connection pipe: steam pipe, drainage pipes
●guard ladder and connection base
● thermal insulation and anti- corrosion for steam pipe
●guard ladder and connection base
●Wire and cable
●Gear oils, lubricating oil needed during the trial-run after equipment installed well
III. Equipment Installation and Training
1.We send technician to the customer site for equipment setting and debugging.
2.One Engineer and Three workers (provided by customer), totally for 10 days.
3.Installation material need to be arranged by customer
IV. Product Picture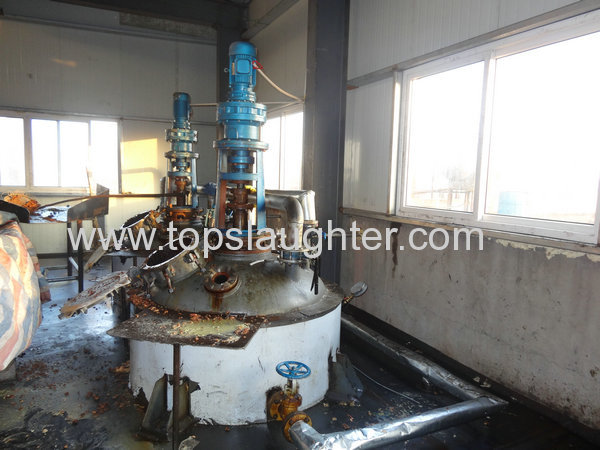 Oil Melting Equipment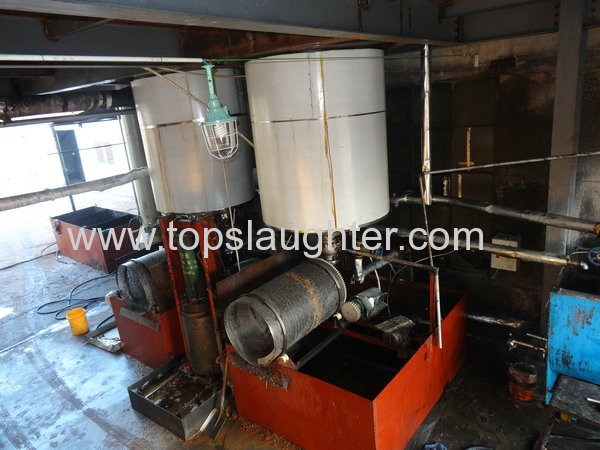 Oil Melting Equipment
Oil Melting Equipment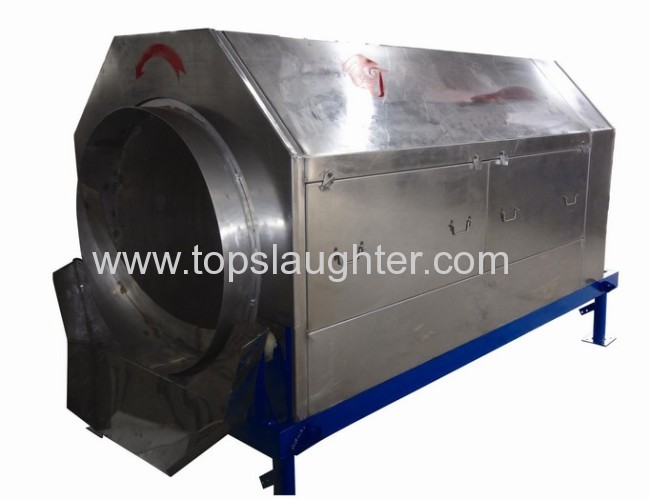 Oil Solid Separator
Vacuum Drying Equipment
Oil Press Machine