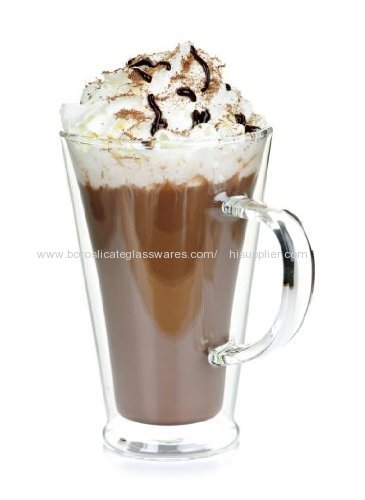 The advantages of the double wall glass
So far ,there are various kinds of cups.For some merchants ,they always think the double wall glass one are most favorable .This phenomenon is not only on account of its various styles ,but also its unique sculpt .For example ,Double wall glass cups glasses are used as a container for some dessert store.there are lots of advantages ,like the elegant appearance ,one most obvious advantage is that it s effect of thermal insulation.
Compared with other common glass ,the double wall ones has a design of two walls.this design make the space inside the cup has a clear isolation line.Which means ,you can immediately tough the glass' cyathotheca even with the hot water inside it.this character is its unique design which others don't have .Naturally ,that's why so many people like it .
some double wall glass cups are mixed with other colores.some of the factories make full use of left space and design the figure inside .this innovation naturally increase its appealing.Also ,that's why many people turn to like it .
Material introduction
Borosilicate glass is a type of glass with the main glass-forming constituents silica and boron oxide. Borosilicate glasses are known for having very low coefficients of thermal expansion(~3 × 10−6 /°C at 20°C), making them resistant to thermal shock, more so than any other common glass.
In addition to the quartz, sodium carbonate, and aluminum oxide traditionally used in glassmaking, boron is used in the manufacture of borosilicate glass. The composition of low expansion borosilicate glass such as those laboratory glasses mentioned above is approximately 80% silica, 13% boric oxide, 4% sodium oxide, and 2-3% aluminum oxide. Though more difficult to make than traditional glass due to the high melting temperature required, it is economical to produce. Its superior durability, chemical and heat resistance finds excellent use in chemical laboratory equipment, cookware, lighting and, in certain cases, windows.
Production Flow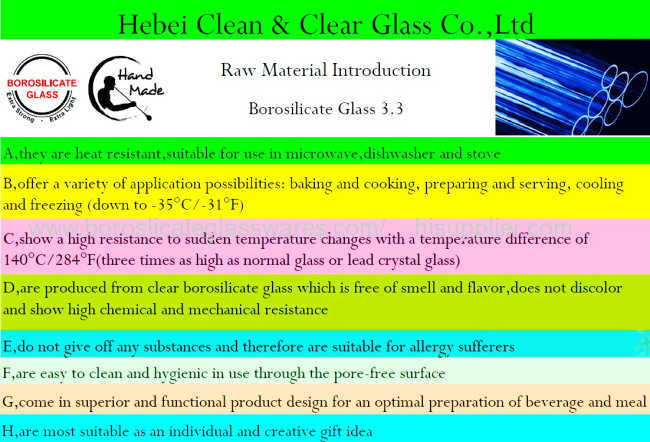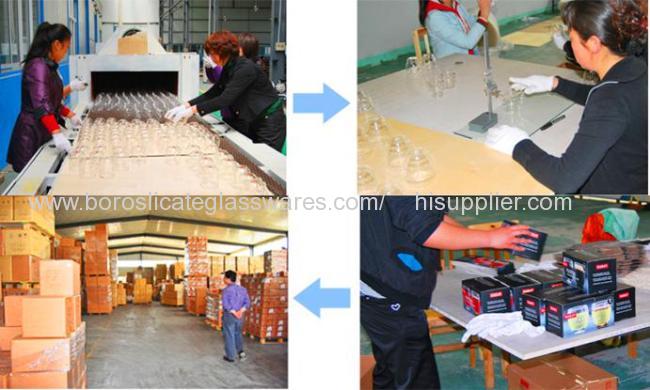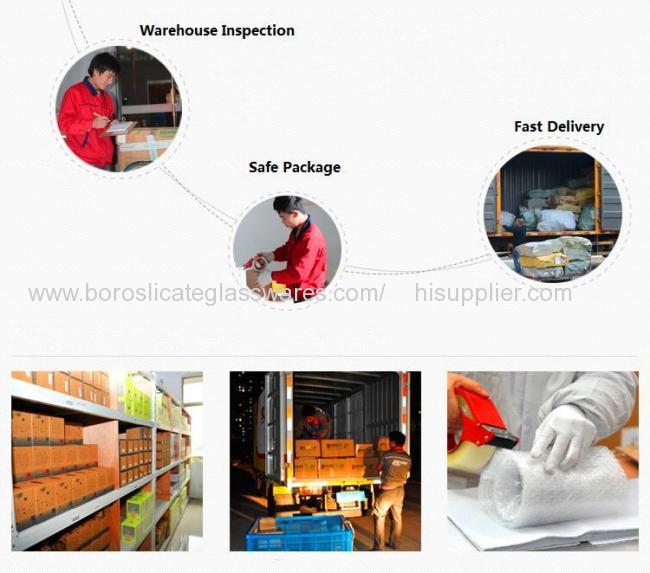 Overseas Market