Formulation Chefs Basting Brush Set Kit as seen on tv
Specification:
dishwasher safe
Dimensions:
10 x 10 x 15.8 cm
130 ml volume
Material:
silicon
plastic
glass
Manufacturer:
formulation

The kit consists of a glass jar, cap facilitate scooping oil and silicone brush. Brush has been designed so that it can take on
fluids into the bracket. This method does not require wetting before use each time, but allows a larger area once lubrication.
Brush is made of silicone. This makes it resistant to high and low temperatures. This allows for lubrication not only pastries
and dishes, but also heated casseroles or pans. Timing is also suitable for lubrication of other fats, for example, previously
dissolved in the microwave butter jar or marinade.
The whole can be safely washed in the dishwasher.
Formulation Chefs Basting Brush Set Kit as seen on tv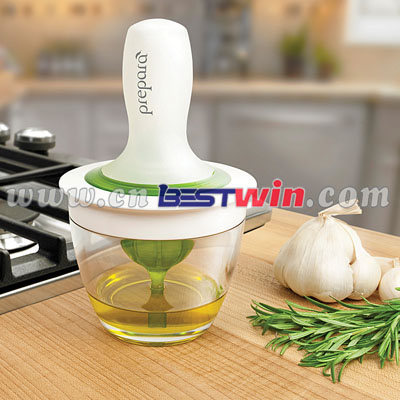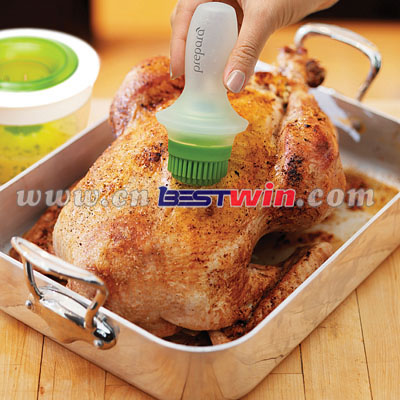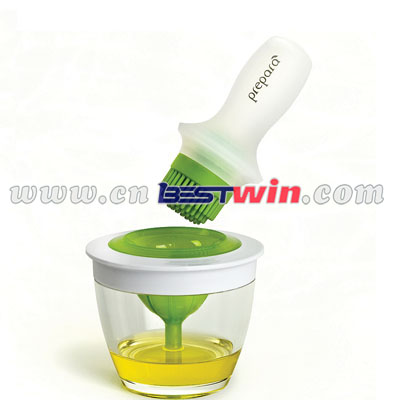 Formulation Chefs Basting Brush Set Kit as seen on tv