Product name:10W IP65 COB Led Projector Light with built-in driver
Model:ZS-FL-04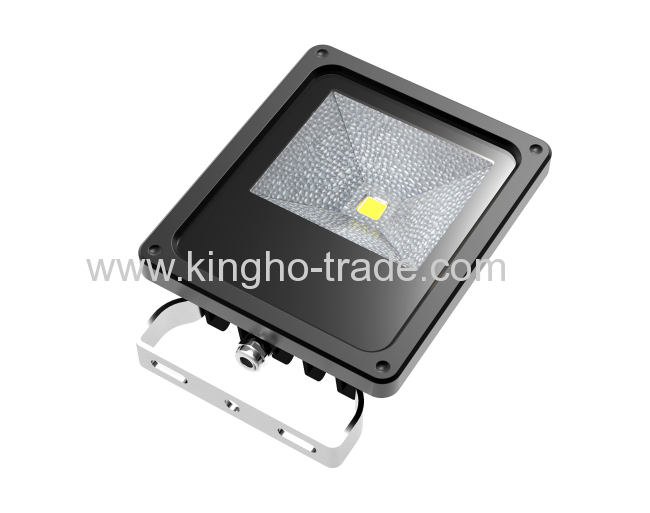 ---10W IP65 COB Led Projector Light
IP Rating: IP65
LED brand: Epistar
CRI: over 70Ra
Product dimension:
---Outside measurement of 10W COB led floodlight
Specifications:
LED Chips: Epistar
Input Voltage: 100-240V AC
CRI: Over 70Ra
CCT: 2700-7000k
Driver: built-in, constant current
Beam angle: 120degree
IP rating: IP65
Life span: 50000h
Transmittance: 93%
Material: toughened glass
Light distributor curve:
---Light distributor curve of 10W waterproof COB led floodlight
Input power

10.5W

22W

34W

55W

Output power

9W

20W

30W

50W

Size

L179*W133*H57mm

L200*W166*H77mm

L214*W178*H81mm

L252*W194*H95mm

Net weight

700G

1100G

1400G

2000G

Power factor

over 0.85

over 0.9

over 0.95

over 0.95

Lumen (Lm)

720lm

850lm

1600lm

1900lm

2400lm

2850lm

4000lm

4750lm

CCT(k)

2700-3200k

5000-6500k

2700-3200k

5000-6500k

2700-3200k

5000-6500k

2700-3200k

5000-6500k
Lux readings: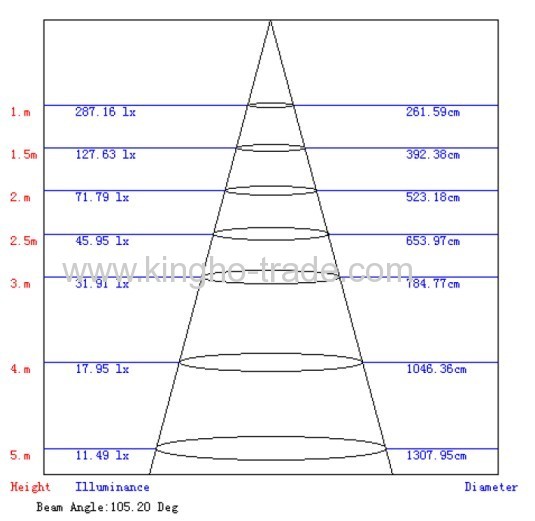 ---Lux readings of 10W COB led projection light
Attention:
1. As reted voltage is AC100-240V 50/60Hz, any operation under high or low voltage for long time will cause normal function and life shortage.
2. Under any cases, Luminaire is not allowed to be installed in flammable object and covered by insulation blanket or similar material.
3. Before installation and replacement of luminaire, power must be cut off to keep people safe.
4. LED light cannot be used in those occasions asking for dimmer.
5. LED light cannot be seen directly by optical instrument. Degree is 1M.
6. The luminaire shall be installed by a qualified electrician and wired in accordance with the latest IEE electrical regulations or the national requirements.
Maintenance:
1. In order to ensure optimum performance, please clean the product regularly (recommended twice a year). When cleaning the product, please use soft cotton cloth only.
2. Do not use chemical solvents to clean the luminaire, it might damage the surface.