Cylindrical roller bearings NJ2206 E

Boundary Dimension: 30*62*20mm, Weight: 0.262kg.

Shape location tolerance should be to current standard


The cylindrical roller bearing is composed of inner ring and roller guided by shoulder and with cage. The
cylindrical roller is generally differentiated in accordance with the different shoulders. The cylindrial
roller bearings made by our company include Model N, NU, NJ, NUP, NF and Model NUP...N, NUPN...NR with snap ring.
This kind of bearings has a high rigidity and high load carrying capacity, generally only withstanding the
radial load. Except the full complement needle roller bearing, the bearings are equipped with high rigid cage correctly to guide the roller parallel to axis line.
The structure of cylindrical roller bearing is distinguished in accordance with the different shoulders.
Model NU cylindrical roller bearing has the outer ring with two shoulders and one inner ring without
shoulder. As for Model N cylindrical roller bearing, the inner ring has two shoulders and the outer ring
has no shoulder. Model NU, N cylindrical roller bearings are running bearings. The inner ring and outer
ring can be separated conveniently for mounting and dismounting. As for Model NJ cylindrical roller
bearing, the outer ring has double shoulders and the inner ring has single shoulder. As for Model NF
cylindrical roller bearing, the inner ring has double shoulder and the outer has single shoulder, they can
withstand the single-directional axial force. Model NUP cylindrical roller bearing is used as fixing
bearing, withstanding the alternate directional axial force. Theouter ring of it has double shoulder and
one baffle ring.
Model NUP...N, NUP...NR cylindrical roller bearings with snap ring,
The cylindrical roller bearing with the outer ring with a sop slot in the inner ring and single-shoulder and flat baffle ring in the inner ring is the modified type with Model NUP bearing adding a stop slot. It can simplify the axial fastening of bearing in housing bore. Because of through hole in outer housing, the axial size can be reduced.

RNB
Boundary Dimensions (mm)
Basic Load Ratings
Limiting Speed
Mass
Bearing No
d
D
B
r1(min.)
r(min.)
Dynamic
Static
Rpm
g
KN
N 202E
15
35
11
0.6
0.3
13.4
12.4
18000
56
NJ 202E
15
35
11
0.6
0.3
13.4
12.4
18000
56
NU 202E
15
35
11
0.6
0.3
13.4
12.4
18000
56
NUP202E
15
35
11
0.6
0.3
13.4
12.4
18000
56
N 203E
17
40
12
0.6
0.3
17.6
14.6
16000
80
NJ 203E
17
40
12
0.6
0.3
17.6
14.6
16000
80
NU 203E
17
40
12
0.6
0.3
17.6
14.6
16000
80
NUP203E
17
40
12
0.6
0.3
17.6
14.6
16000
80
NJ 2203E
17
40
16
0.6
0.6
17.6
14.6
16000
107
NU 2203E
17
40
16
0.6
0.6
17.6
14.6
16000
107
NUP2203E
17
40
16
0.6
0.6
17.6
14.6
16000
107
N 303E
17
47
14
1.1
0.6
25.3
21.2
14000
138
NJ 303E
17
47
14
1.1
0.6
24.8
20.6
14000
138
NU 303E
17
47
14
1.1
0.6
25.3
21.2
14000
138
NUP303E
17
47
14
1.1
0.6
25.3
21.2
14000
138
N 204E
20
47
14
1
0.6
27.4
24.7
15000
108
NJ 204E
20
47
14
1
0.6
27.4
24.7
15000
108
NU 204E
20
47
14
1
0.6
27.4
24.7
15000
108
NUP204E
20
47
14
1
0.6
27.4
24.7
15000
108
NJ 2204E
20
47
18
1
0.6
32.1
30.2
13000
146
NU 2204E
20
47
18
1
0.6
27.4
24.7
13000
146
NUP2204E
20
47
18
1
0.6
27.4
24.7
13000
146
N 304E
20
52
15
1.1
0.6
26.8
31.5
12000
147
NJ 304E
20
52
15
1.1
0.6
26.8
31.5
12000
147
NU 304E
20
52
15
1.1
0.6
26.8
31.5
12000
147
NUP304E
20
52
15
1.1
0.6
26.8
31.5
12000
147
NJ 2304E
20
52
21
1.1
0.6
41.2
37.8
11000
212
NU 2304E
20
52
21
1.1
0.6
41.2
37.8
11000
212
NUP2304E
20
52
21
1.1
0.6
41.2
37.8
11000
212
N 205E
25
52
15
1
0.6
29.3
27.7
13000
132
NJ 205E
25
52
15
1
0.6
29.3
27.7
13000
132
NU 205E
25
52
15
1
0.6
29.3
27.7
13000
132
NUP205E
25
52
15
1
0.6
29.3
27.7
13000
132
NJ 2205E
25
52
18
1
0.6
34.3
33.9
12000
163
NU 2205E
25
52
18
1
0.6
34.3
33.9
12000
163
NUP2205E
25
52
18
1
0.6
34.3
33.9
12000
163
N 305E
25
62
17
1.1
1.1
40.2
35.9
9500
241
NJ 305E
25
62
17
1.1
1.1
40.2
35.9
9500
241
NU 305E
25
62
17
1.1
1.1
40.2
35.9
9500
241
NUP305E
25
62
17
1.1
1.1
40.2
35.9
9500
241
NJ 2305E
25
62
24
1.1
1.1
40.2
35.9
9100
340
NU 2305E
25
62
24
1.1
1.1
40.2
35.9
9100
340
NUP2305E
25
62
24
1.1
1.1
40.2
35.9
9100
340
N 206E
30
62
16
1
0.6
42.5
41.5
10000
200
NJ 206E
30
62
16
1
0.6
42.5
41.5
10000
200
NU 206E
30
62
16
1
0.6
42.5
41.5
10000
200
NUP206E
30
62
16
1
0.6
42.5
41.5
10000
200
NJ 2206E
30
62
20
1
0.6
47.6
48.1
9800
262
NU 2206E
30
62
20
1
0.6
47.6
48.1
9800
262
NUP2206E
30
62
20
1
0.6
47.6
48.1
9800
262
N 306E
30
72
19
1.1
1.1
40.2
54.8
8500
358
NJ 306E
30
72
19
1.1
1.1
40.2
54.8
8500
358
NU 306E
30
72
19
1.1
1.1
40.2
54.8
8500
358
NUP306E
30
72
19
1.1
1.1
40.2
54.8
8500
358
NJ 2306E
30
72
27
1.1
1.1
72.5
74.9
7700
500
NU 2306E
30
72
27
1.1
1.1
72.5
74.9
7700
500
NUP2306E
30
72
27
1.1
1.1
72.5
74.9
7700
500
N 207E
35
72
17
1.1
0.6
54.1
55.2
9000
293
NJ 207E
35
72
17
1.1
0.6
54.1
55.2
9000
293
NU 207E
35
72
17
1.1
0.6
54.1
55.2
9000
293
NUP207E
35
72
17
1.1
0.6
54.1
55.2
9000
293
NJ 2207E
35
72
23
1.1
1.1
60.1
63.2
8500
402
NU 2207E
35
72
23
1.1
1.1
60.1
63.2
8500
402
NUP2207E
35
72
23
1.1
1.1
60.1
63.2
8500
402
N 307E
35
80
21
1.5
1.1
62.6
60.4
7900
477
NJ 307E
35
80
21
1.5
1.1
62.6
60.4
7900
477
NU 307E
35
80
21
1.5
1.1
62.6
60.4
7900
477
NUP307E
35
80
21
1.5
1.1
62.6
60.4
7900
477
NJ 2307E
35
60
31
1.5
1.1
64.4
65.7
7000
696
NU 2307E
35
60
31
1.5
1.1
64.4
65.7
7000
696
NUP2307E
35
60
31
1.5
1.1
64.4
65.7
7000
696
N 208E
40
80
18
1.1
1.1
53.9
53.2
8000
366
NJ 208E
40
80
18
1.1
1.1
53.9
53.2
8000
366
NU 208E
40
80
18
1.1
1.1
53.9
53.2
8000
366
NUP208E
40
80
18
1.1
1.1
53.9
53.2
8000
366
NJ 2208E
40
80
23
1.1
1.1
71.5
76.5
7500
490
NU 2208E
40
80
23
1.1
1.1
71.5
76.5
7500
490
NUP2208E
40
80
23
1.1
1.1
71.5
76.5
7500
490
N 308E
40
90
23
1.5
1.5
83.2
81.5
6900
657
NJ 308E
40
90
23
1.5
1.5
83.2
81.5
6900
657
NU 308E
40
90
23
1.5
1.5
83.2
81.5
6900
657
NUP308E
40
90
23
1.5
1.5
83.2
81.5
6900
657
NJ 2308E
40
90
33
1.5
1.5
82.2
88
6100
956
NU 2308E
40
90
33
1.5
1.5
82.2
88
6100
956
NUP2308E
40
90
33
1.5
1.5
82.2
88
6100
956
N 209E
45
85
19
1.1
1.1
63
66.5
7500
427
NJ 209E
45
85
19
1.1
1.1
63
66.5
7500
427
NU 209E
45
85
19
1.1
1.1
63
66.5
7500
427
NUP209E
45
85
19
1.1
1.1
63
66.5
7500
427
NJ 2209E
45
85
23
1.1
1.1
75.2
83.3
6900
536
NU 2209E
45
85
23
1.1
1.1
75.2
83.3
6900
536
NUP2209E
45
85
23
1.1
1.1
75.2
83.3
6900
536
N 309E
45
100
25
1.5
1.5
100.5
102.4
6000
870
NJ 309E
45
100
25
1.5
1.5
100.5
102.4
6000
870
NU 309E
45
100
25
1.5
1.5
100.5
102.5
6000
870
NUP309E
45
100
25
1.5
1.5
100.5
102.4
6000
870
NJ 2309E
45
110
36
1.5
1.5
137
153
5500
1250
NU 2309E
45
100
36
1.5
1.5
137
153
5500
1250
NUP2309E
45
100
36
1.5
1.5
137
153
5500
1250
N 210E
50
90
20
1.1
1.1
67.1
73.6
7000
479
NJ 210E
50
90
20
1.1
1.1
67.1
73.6
7000
479
NU 210E
50
90
20
1.1
1.1
67.1
73.6
7000
479
NUP210E
50
90
20
1.1
1.1
67.1
73.6
7000
479
NJ 2210E
50
90
23
1.1
1.1
87.8
104.1
6400
580
NU 2210E
50
90
23
1.1
1.1
87.8
104.1
6400
580
NUP2210E
50
90
23
1.1
1.1
87.8
104.1
6400
580
N 310E
50
110
27
2
2
113.4
117.5
5600
1150
NJ 310E
50
110
27
2
2
113.4
117.5
5600
1150
NU 310E
50
110
27
2
2
113.4
117.5
5600
1150
NUP310E
50
110
27
2
2
113.4
117.5
5600
1150
NJ 2310E
50
110
40
2
2
125
140
5000
1690
NU 2310E
50
110
40
2
2
125
140
5000
1690
NUP2310E
50
110
40
2
2
125
140
5000
1690
N 211E
55
100
21
1.5
1.1
84.2
95.7
6300
640
NJ 211E
55
100
21
1.5
1.1
84.2
95.7
6300
640
NU 211E
55
100
21
1.5
1.1
84.2
95.7
6300
640
NUP211E
55
100
21
1.5
1.1
84.2
95.7
6300
640
NJ 2211E
55
100
25
1.5
1.1
99.4
118.4
5800
780
NU 2211E
55
100
25
1.5
1.1
99.4
118.4
5800
780
NUP2211E
55
100
25
1.5
1.1
99.4
118.4
5800
780
N 311E
55
120
29
2
2
134.8
139.4
5000
1440
NJ 311E
55
120
29
2
2
134.8
139.4
5000
1440
NU 311E
55
120
29
2
2
134.8
139.4
5000
1440
NUP311E
55
120
29
2
2
134.8
139.4
5000
1440
NJ 2311E
55
120
43
2
2
198.7
229.6
4500
2100
NU 2311E
55
120
43
2
2
198.7
229.6
4500
2100
NUP2311E
55
120
43
2
2
198.7
229.6
4500
2100
N 212E
60
110
22
1.5
1.5
97.5
107.3
5600
823
NJ 212E
60
110
22
1.5
1.5
97.5
107.3
5600
823
NU 212E
60
110
22
1.5
1.5
97.5
107.3
5600
823
NUP212E
60
110
22
1.5
1.5
97.5
107.3
5600
823
NJ 2212E
60
110
28
1.5
1.5
128.8
153.4
5200
1070
NU 2212E
60
110
28
1.5
1.5
128.8
153.4
5200
1070
NUP2212E
60
110
28
1.5
1.5
128.8
153.4
5200
1070
N 312E
60
130
31
2.1
2.1
162.2
174.3
4500
1830
NJ 312E
60
130
31
2.1
2.1
162.2
174.3
4500
1830
NU 312E
60
130
31
2.1
2.1
162.2
174.3
4500
1830
NUP312E
60
130
31
2.1
2.1
162.2
174.3
4500
1830
NJ 2312E
60
130
46
2.1
2.1
222.4
261.5
4200
2690
NU 2312E
60
130
46
2.1
2.1
222.4
261.5
4200
2690
NUP2312E
60
130
46
2.1
2.1
222.4
261.5
4200
2690
N 213E
65
120
23
1.5
1.5
107.5
118.8
5300
1050
NJ 213E
65
120
23
1.5
1.5
107.5
118.8
5300
1050
NU 213E
65
120
23
1.5
1.5
107.5
118.8
5300
1050
NUP213E
65
120
23
1.5
1.5
107.5
118.8
5300
1050
NJ 2213E
65
120
31
1.5
1.5
152.4
186.2
4800
1430
NU 2213E
65
120
31
1.5
1.5
152.4
186.2
4800
1430
NUP2213E
65
120
31
1.5
1.5
152.4
186.2
4800
1430
N 313E
65
140
33
2.1
2.1
181
191
4300
2240
NJ 313E
65
140
33
2.1
2.1
181
191
4300
2240
NU 313E
65
140
33
2.1
2.1
181
191
4300
2240
NUP313E
65
140
33
2.1
2.1
181
191
4300
2240
NJ 2313E
65
150
48
2.1
2.1
190
210
3900
3250
NU 2313E
65
150
48
2.1
2.1
190
210
3900
3250
NUP2313E
65
150
48
2.1
2.1
190
210
3900
3250
N 214E
70
125
24
1.5
1.5
119
137
5000
1150
NJ 214E
70
125
24
1.5
1.5
119
137
5000
1150
NU 214E
70
125
24
1.5
1.5
119
137
5000
1150
NUP214E
70
125
24
1.5
1.5
119
137
5000
1150
NJ 2214E
70
125
31
1.5
1.5
119
150
4600
1520
NU 2214E
70
125
31
1.5
1.5
155.5
194
4600
1520
NUP2214E
70
125
31
1.5
1.5
119
150
4600
1520
N 314E
70
150
35
2.1
2.1
205
222
4000
2730
NJ 314E
70
150
35
2.1
2.1
205
222
4000
2730
NU 314E
70
150
35
2.1
2.1
205
222
4000
2730
NUP314E
70
150
35
2.1
2.1
205
222
4000
2730
NJ 2314E
70
150
51
2.1
2.1
224
261
3600
3970
NU 2314E
70
150
51
2.1
2.1
224
261
3600
3970
NUP2314E
70
150
51
2.1
2.1
224
261
3600
3970
N 215E
75
130
25
1.5
1.5
131.3
158.4
4800
1240
NJ 215E
75
130
25
1.5
1.5
131.3
158.4
4800
1240
NU 215E
75
130
25
1.5
1.5
131.3
158.4
4800
1240
NUP215E
75
130
25
1.5
1.5
131.3
158.4
4800
1240
NJ 2215E
75
130
31
1.5
1.5
161.7
207.2
4300
1570
NU 2215E
75
130
31
1.5
1.5
161.7
207.2
4300
1570
NUP2215E
75
130
31
1.5
1.5
161.7
207.2
4300
1570
N 315E
75
160
37
2.1
2.1
190
205
3800
3240
NJ 315E
75
160
37
2.1
2.1
190
205
3800
3240
NU 315E
75
160
37
2.1
2.1
190
205
3800
3240
NUP315E
75
160
37
2.1
2.1
190
205
3800
3240
NJ 2315E
75
160
55
2.1
2.1
275
325
3400
4840
NU 2315E
75
160
55
2.1
2.1
275
325
3400
4840
NUP2315E
75
160
55
2.1
2.1
275
325
3400
4840
N 216E
80
140
26
2
2
143.4
173.6
4300
1510
NJ 216E
80
140
26
2
2
143.4
173.6
4300
1510
NU 216E
80
140
26
2
2
143.4
173.6
4300
1510
NUP216E
80
140
26
2
2
143.4
173.6
4300
1510
NJ 2216E
80
140
33
2
2
148
186
4000
1960
NU 2216E
80
140
33
2
2
148
186
4000
1960
NUP2216E
80
140
33
2
2
148
186
4000
1960
N 316E
80
170
39
2.1
2.1
257.6
284.2
3500
3920
NJ 316E
80
170
39
2.1
2.1
257.6
284.2
3500
3920
NU 316E
80
170
39
2.1
2.1
257.6
284.2
3500
3920
NUP316E
80
170
39
2.1
2.1
257.6
284.2
3500
3920
NJ 2316E
80
170
58
2.1
2.1
275
330
3100
5830
NU 2316E
80
170
58
2.1
2.1
275
330
3100
5830
NUP2316E
80
170
58
2.1
2.1
275
330
3100
5830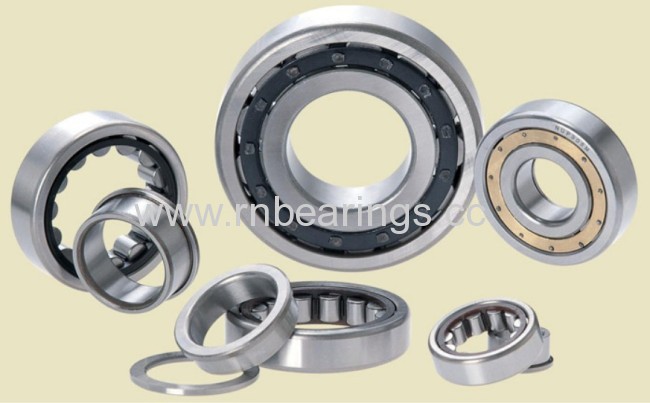 Cylindrical roller bearings NJ2206 E