This great money-saving Batch Powder Coating Package includes a 1500width x 1500 height x 1500mm depth Electric Powder Curing Oven, a 2100width x 1600 height x 1000mm depth Powder Coating Booth, and an optional CL-151S-V Box Feed Powder Coating Gun.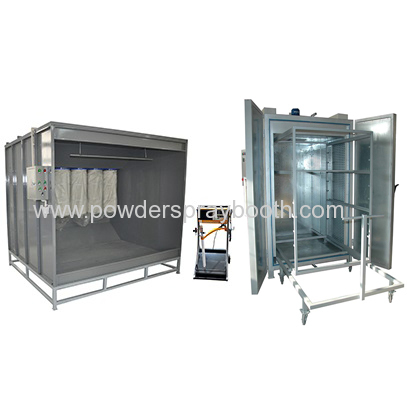 ‍
The powder coat booth is ideally suited for the coating of individual parts or small production runs, The workpieces are hung at the front and counted manually.The ultra-flexible powder coating spray booth configured to meet your unique coating needs, simple to install, easy to use and delivers outstanding performance.
The powder coating spray gun meet your frequent and quick color changes. it is designed to use the powder manufacturer's original carton. Digital Valve Control guarantees a highly precise powder output and reproducible coating results.

More details about the Powder Coating Equipment Package please view attached file.