Brief Introduction:
Spiral wound gasket with outer ring is the most common profile of spiral wound gasket and used extensively in ANSI B16.5 flanges. The gaskets consist of a metal guide ring and sealing element. The external ring accurately centers gasket on flange face: Provides additional radial strength to prevent gasket blowout and acts as a compression stop. This profile is normally used in raised and flat faced flanged. The outer ring is often made of carbon steel (painted or zinc plated to prevent corrosion) but can be made of alloys for higher temperature and more severe medium applications.

Spiral wound gasket is formed of V-shaped metallic strip and connected its end & beginning by dot welded. Depending on its excellent compression resilience, it is suitable for sealing spots where the alteration of temperature and pressure are frequent. It can be used as the static sealing element of pipe, valve, pump, thermal excahnger, condensing tower, plain hole and man hole of flange, etc. Please offer the detailed drawing, while the gasket is used in thermal exchange if with some ribs.
Standard Thickness: 2.5 mm/3.2mm/4.5mm/6.4mm/7.3mm
Largest non-standard gasket manufactured up to 3000 mm in diameter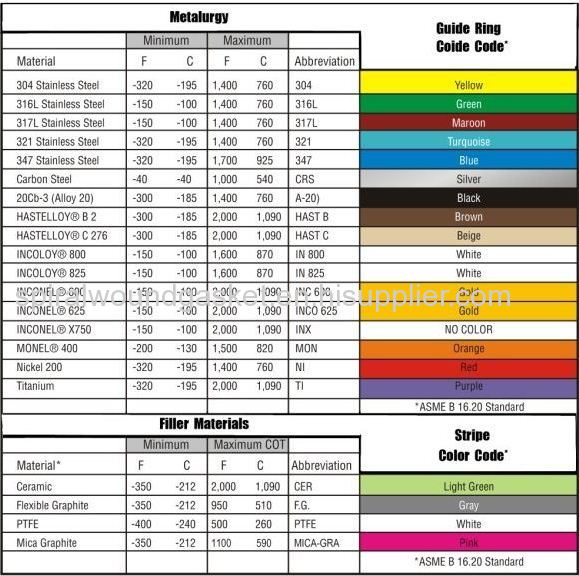 Construction
| | | | | |
| --- | --- | --- | --- | --- |
| Profile | Products | Style | Flange | Example |
| | Basic type SWG | RS1-R | Tongue/Groove | 304+F.G |
| | SWG with inner ring | RS1-RIR | Male and Female | 304/304+F.G |
| | SWG with outer ring | RS1-CG | Raised face / Flat face | 304+ABS/CS |
| | SWG with inner&outer rings | RS1-CGI | Raised face / Flat face | 304/304+F.G/CS |
| | SWG for heat exchanger | RS1-H | Heat exchanger | 304/304+F.G with 1 bar of DJ 304/F.G |
| | Special shape SWG | RS1-S | Special | Track, Oval, Diamond, Square |
Production Line:
Laser Cutting==>Dividing&Cutting==>Shearing==>Punching==>Bending==>Slot Milling==>Winding==>Assembly==>Packaging
Working Shops: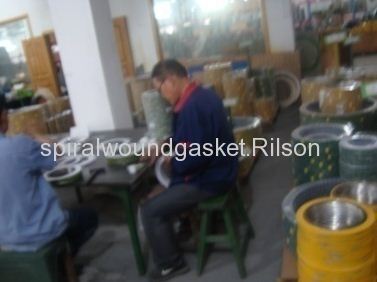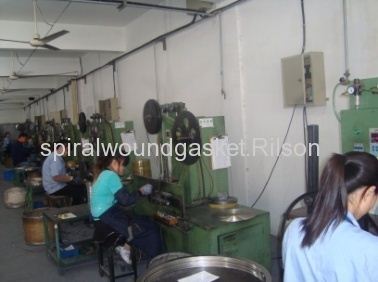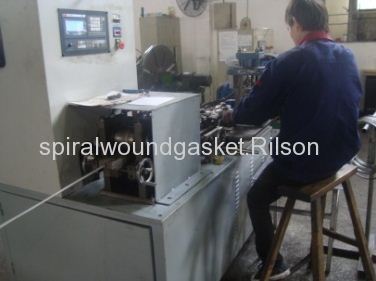 why choose us?
1)world class gasket
2)standard/no standard gasket
3)genuine products with excellent quality
4)after sales service and technical assistance:
Rilson provide after sales service as the customer's requirement and needs.
5)quick delivery:
Rilson provides just-in-time delivery with its steamlined supply chain.
6)less cost of purchase:
Rilson is a direct importer and agent of manufacturers around global, so there are no intermediary costs involved.
If you are interested in our products, please contact me in Email and I will reply to you as soon as possible.
My target of service is to satisfy your requirements.
My Email: sales02 at rilson.com.cn