work shop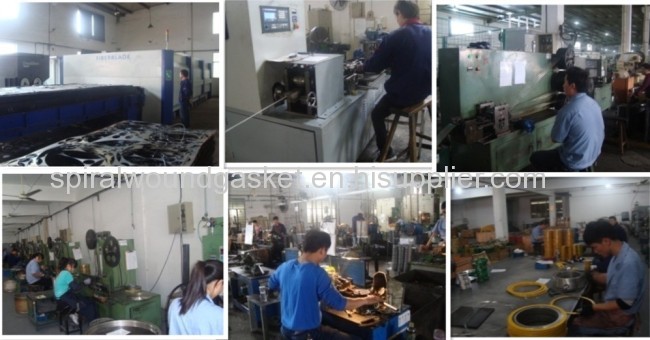 Production Flow:
Laser Cutting==>Dividing and Cutting==>Shearing==>Punching==>Bending==>Slot Milling==>Winding==>Assembly==>Packaging
COMPANY INFORMATION
Ningbo Rilson Sealing Material Co., Ltd. specializes in developing sealing materials and gaskets. Our company is located in the south of Hangzhou Bay, near Hangzhou and Ningbo. We enjoy convenient transportation and good geographic advantages.
Customers trust us because of high quality products and service and reasonable prices. Our products sell well not only all over the country, but also in Europe, America, Southeast Asia, Japan, Singapore, Germany and Taiwan Area.
Spiral Wound Gaskets
Spiral wound gasket is formed of V-shaped metallic strip and connected its end & beginning by dot welded. Depending on its excellent compression resilience, it is suitable for sealing spots where the alteration of temperature and pressure are frequent. It can be used as the static sealing element of pipe, valve, pump, thermal excahnger, condensing tower, plain hole and man hole of flange, etc. Please offer the detailed drawing, while the gasket is used in thermal exchange if with some ribs.
Features:
Precisely designed

Robust construction

Easy to install
PRODUCTION DETAILS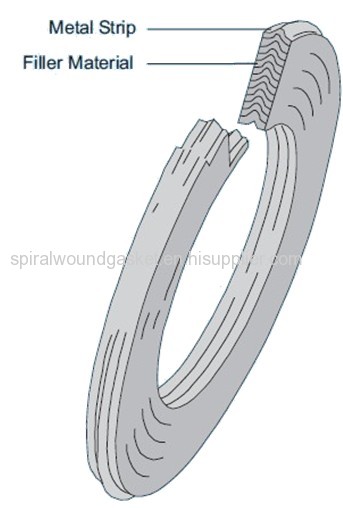 CONSTUCTION

MATERIAL

GASKET IDENTIFICATION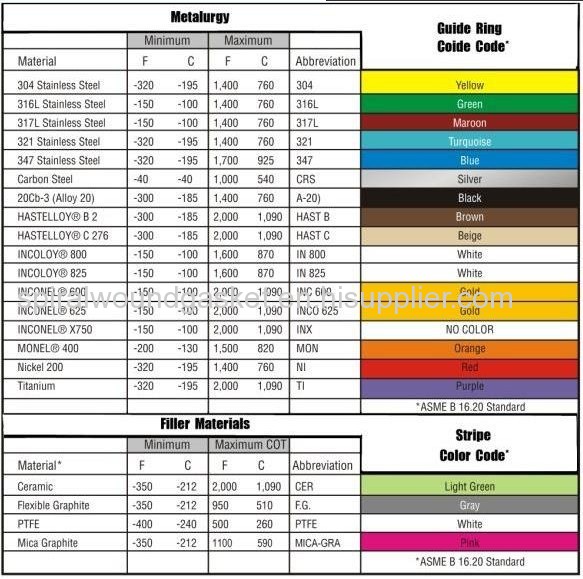 why choose us?

1)world class gasket
2)standard/no standard gasket
3)genuine products with excellent quality
4)after sales service and technical assistance:
Rilson provide after sales service as the customer's requirement and needs
5)quick delivery:
Rilson provides just-in-time delivery with its steamlined supply chain
6)less cost of purchase:
Rilson is a direct importer and agent of may manufacturers around global, so there are no intermediary costs involved.
Note:
the photo above shows a small selection of our company, which carried to suit our customers' individual requirements.
we look forward to being of service.
To get further information, please visit our website:
http://www.rilsongasket.com
My Email: sales03 at rilson.com.cn
If you are interested in our products, please feel free to contact with me directly, thank you!