Free Falling Dart Impact Testing Machine Pharmaceutical Packaging Impacting Testing Equipment Lab Measuring Device
FDI-8001 Free-falling Dart Impact Tester applies to measure impact resistance properties of plastic films, paper, sheets and other relevant packaging materials using falling dart or ball
Standard:
ASTM D1709 --- standard test for Impact Resistance of Plastic Film by the Free-falling Dart.
JIS K 7124-1:1999 ---- Plastics Film And Sheeting - Determination Of Impact Resistance By The Free-falling Dart - Part 1: Staircase
Free Falling Dart Impact Testing Machine Pharmaceutical Packaging Impacting Testing Equipment Lab Measuring Device
Main Features:
1.A,B, falling ball test available
2.Pneumatic clamp, foot pedal operation can be protected people from damage
3.Electromagnetic suspension and auto release of the falling ball/dart reduce results errors
4.Touch screen operation and TFT screen display curves are easy for the user to operate, as well as micro-printer built-in.
5.Historical data statistic and query function.
Free Falling Dart Impact Testing Machine Pharmaceutical Packaging Impacting Testing Equipment Lab Measuring Device
Technical Indexes:
Test

A, B, others

Result accuracy

0.1g(J)

Sample clamp

Pneumatic

Dart mass

A: 50~ 2000g

B: 300~2000g

Contour dimension

A: 450mm(L)*450mm(B)*1365mm(H)

B: 450mm(L)*450mm(B)*2160mm(H)

Gas source

less than 1.1MPa(provided for yourself)

Sample size

not less 150mm*150mm

Power supply

AC 220V 50Hz

Net weight

55kg





Other product :
Universal tensile tester, Water vapor permeability tester, Gas transmission rate tester, Oxygen permeability tester, Coefficient of friction tester, thickness tester, Hest seal tester, Leakage tester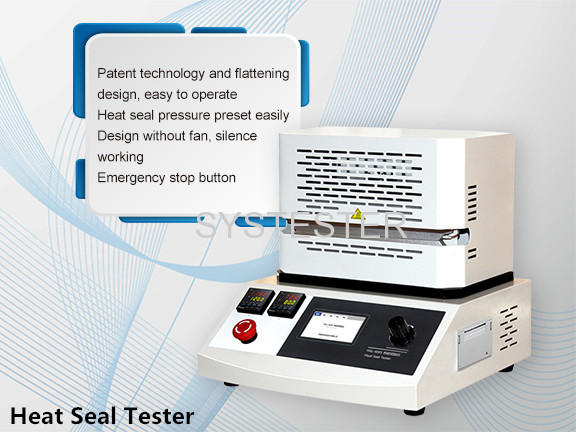 Contact:
Whatsapp/Skype: 0086-17864187232
trade.en(@)systester.cn