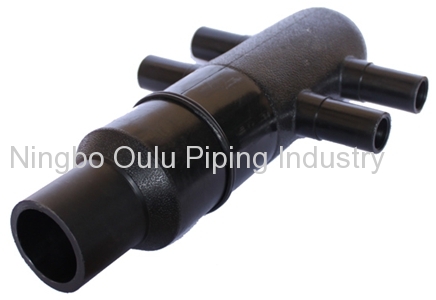 Five ways
Specification(mm)
Dn50*32
Dn63*32
Dn75*32
Dn90*32
Advantages of five ways manifold pipe fitting
1.high quality and competitive price
2.low labour cost and easy to use
Ground source heat pump air conditioning system

Ground source heat pump is a kind of underground shallow geothermal resources ( including groundwater, soil and surface water, etc.) as well as heating and cooling of high efficiency and energy saving air conditioning system.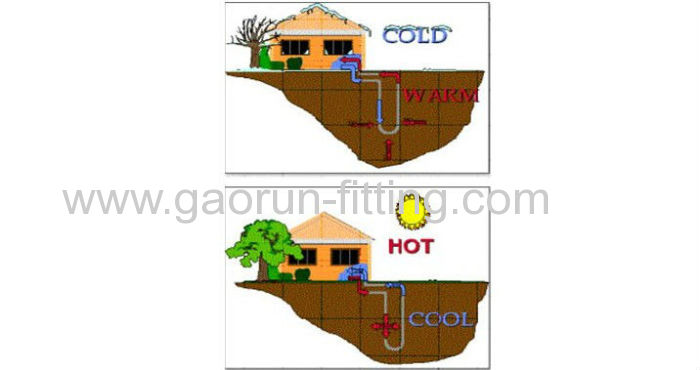 PE pipes and fittings Features:
1.Nontoxic:
PE pipe material nontoxic, tasteless,it belongs to green building materials, never scaling,
which can effectively improve the water quality.
2.Corrosion resistance:
High resistance to attack from various types of chemicals. No electrochemical corrosion.


3.No Leakage:
PE pipe is connected in the ways of butt fusion, socket fusion and electrofusion and the
strength of joint point is higher than tube itself .
4.higher flow capacity:
The Smooth inner wall is easy for pipeline transportation .Under the same condition
delivery capacity can be increased by 30%.
5.Convenient for construction and installation:
PE pipe could be installed in a variety of trenchless ways, so it is very convenient for
construction and installation.
6.Lower system and maintenance costs:
PE pipe is not only convenient to transport and install, but also reduce the worker's
labor intensity and improve work efficiency.


7.Longevity: 50 years under pressure use.
8.Recycled and Environment-friendly