Y SERIES THREE-PHASE INDUCTION MOTOR
DESCRIPTION:
Y series motors are totally enclosed and fan-cooled(TEFC), three-phase squirrel cage induction motor. They are newly designed in conformity with the relevant requirements of IEC standards.
APPLICATION:
Y series three phase motors are widely used in many places where there doesn't exist combustible, explosive or corrosive gas, and without any special requirements, such as machine tools, pumps, fans, transport machinery, mixer, agriculture machinery and food machines, and commercial industrial building service and water treatment fields where superior service quality and reliablicty is demanded.
FEATURES
Y series motors have outstanding performance, such as High efficiency, energy-saving, High starting torque, low noise, little vibration, reliable operation, easy maintenance, etc.
OPERATING CONDITION
Ambient temperature: - -15°C≤θ≤40°C
Altitude:not exceed 1000m
Rated voltage:380V or any voltage between 220V - 760V
Connection: Star-connection for and below to 3kw

Delta-connection for 4kw and above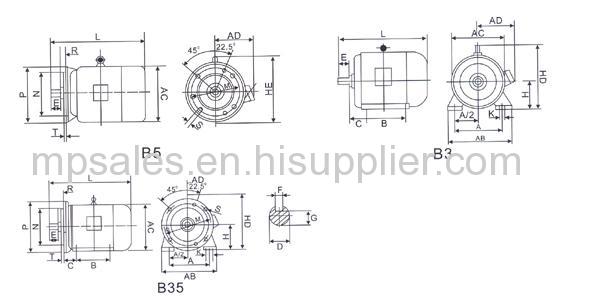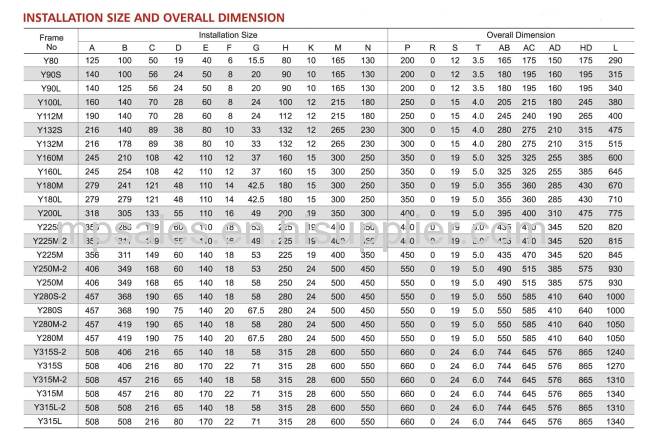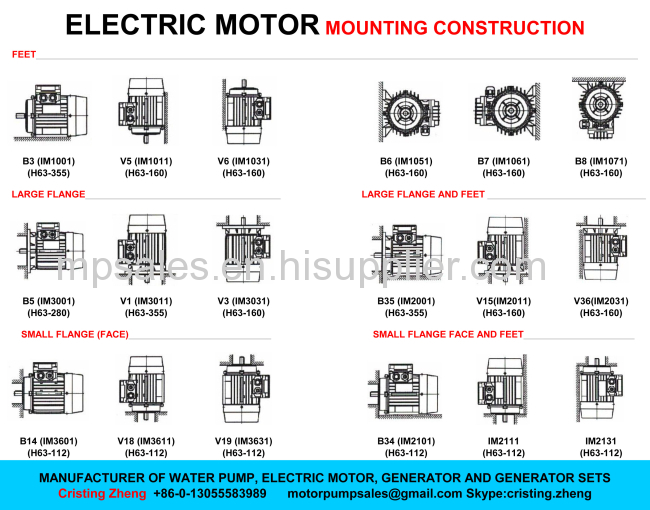 TECHNICAL DATA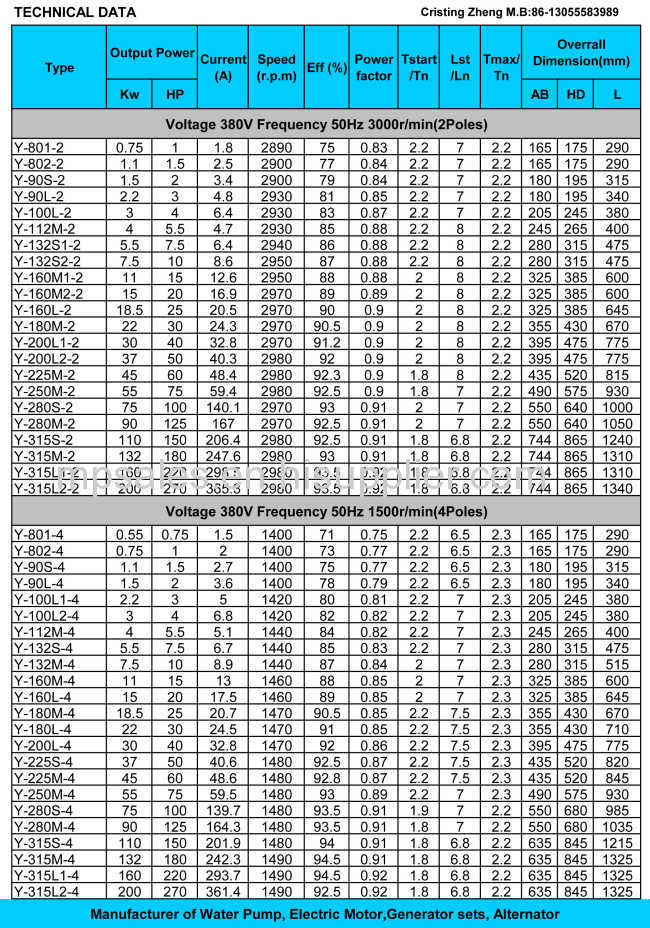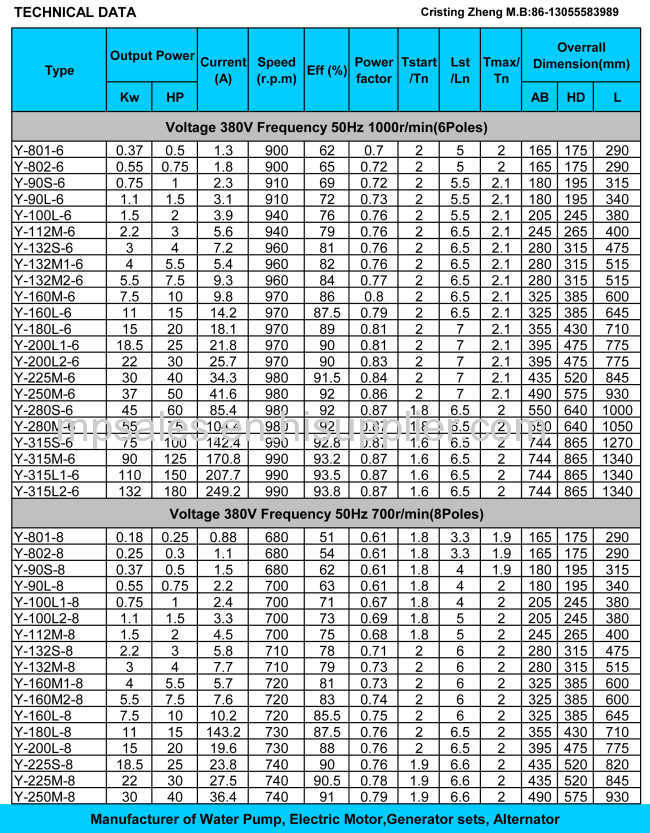 MATERIAL: 100% Copper wire (The material factory overview)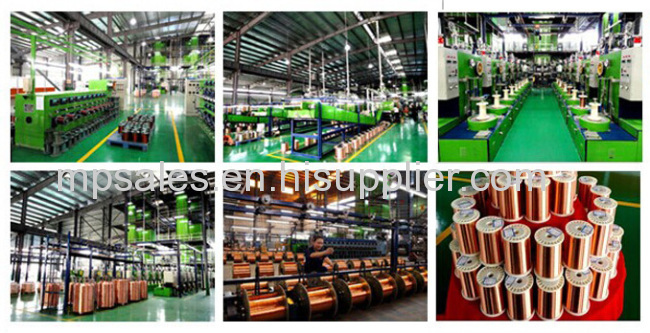 PRODUCTION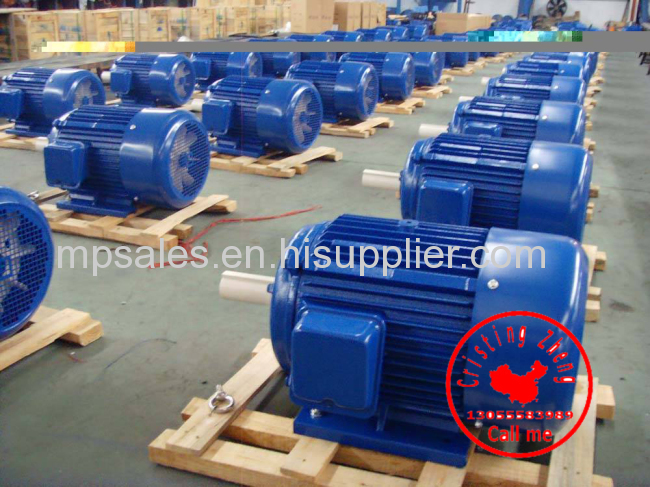 PACKING
LOADING:
PRODUCTS RANGE: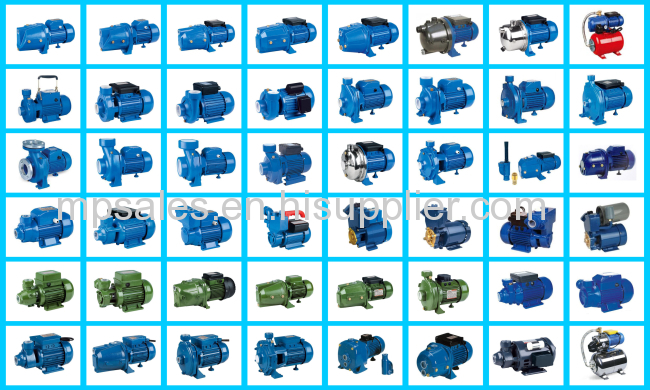 CERTIFICATE:


TRADE INFORMATION: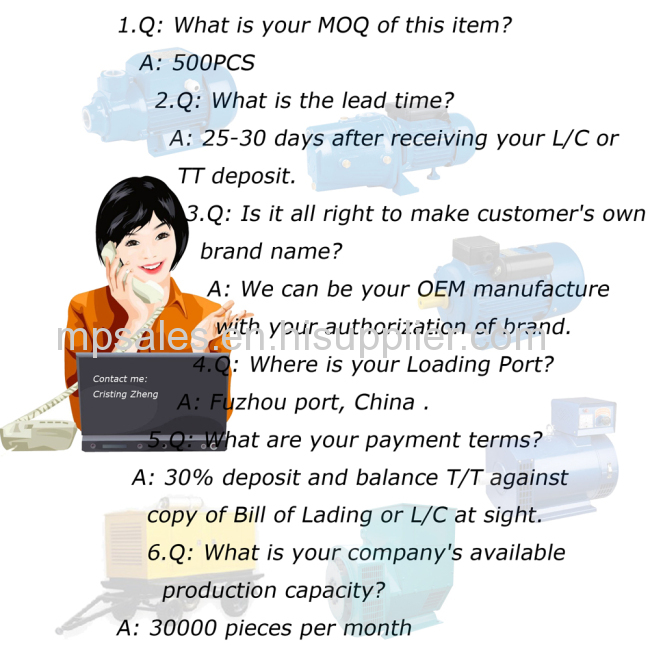 OUR SERVICE: We Cherish Every Order From Every Customer.
NEW FACTORY OVERVIEW:
CONTACT INFORMATION