HDPE Siphon Drainage Ball Stone Pipe Fittings
***Advantage of PE Siphon Drainage Five Ways Pipe Fittings
1. Roof water bucket flexible distribution;
2. Suspension pipe slope is not required, saving installation space;
3. Greatly reducing the number of risers;
4. Flexible conduit to facilitate construction deal;
5. Reduced pipe diameter of 1/2 to 2/3, to save material;
6. Fast drainage pipe with a self-cleaning function, not blocked;
7. Process is simple, fast construction;
8. Can save considerable renovation and construction costs.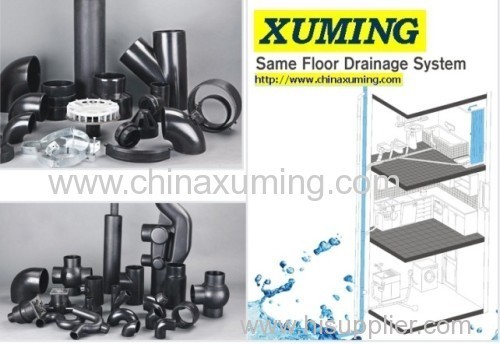 ***Difference between traditional gravity siphon drainage system and siphon drainage system
| | | |
| --- | --- | --- |
| No. | Traditional gravity siphon drainage system | Siphon drainage system |
| 1 | Horizontal tube requires a certain slope | Horizontal tube does not require slope |
| 2 | Risers are more aesthetic impact | Diameter smaller, cheaper construction deal |
| 3 | Large pipes and accessories | Reduce the number of risers and water bucket |
| 4 | Shorter life | Longer life |
| 5 | A wide range of ground excavation work | Minimal ground excavation work, less water wells |
| 6 | Large construction site | Simple and quick construction |
| 7 | Higher post-renovation costs | Can save a lot of renovation costs |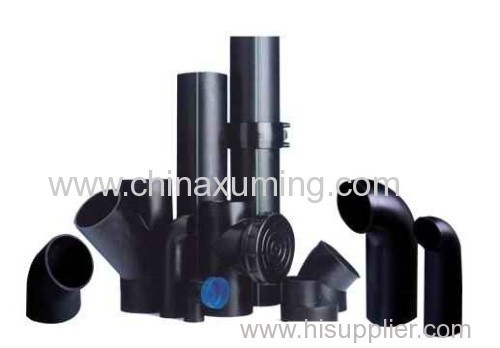 ***The drainage layer under the drain with the traditional way of what is the difference ?
The most fundamental difference is : with the drainage layer does not need the old and the old S P bend
water seal water , but the traditional way is down the drain each sanitary ware must attach a P or S bend
water in the water seal . S bend with the old legacy P trap is the easiest place to clogging ,which is
the biggest drawbacks of traditional drainage under way . With the habit of thinking to look at the drainage layer , which is the same people do not understand where the drainage layer .
The second difference is in the same layer in the layer of horizontal drainage pipe kit laying down the
traditional horizontal drainage pipe , including its P and S- bend is bent through the lower floor laying
kit takes up the lower space . A third difference is that once the consequent clogging the drainage layer
in the layer mode to clean up and clear the kit will be able to achieve the purpose ( opened versatile
floor drain cover or access device ) , but the traditional way is down the drain be sure to go to the
lower kit to clean and clear . The fourth difference is that the traditional drainage patterns when users
sanitary upstairs , downstairs you can hear the noise significantly , while the same way under the floor
drain almost inaudible .
***Specifications of HDPE siphon drainage five ways pipe fittings:
Size
NOQ
Dn110
100pcs
***Export to many countries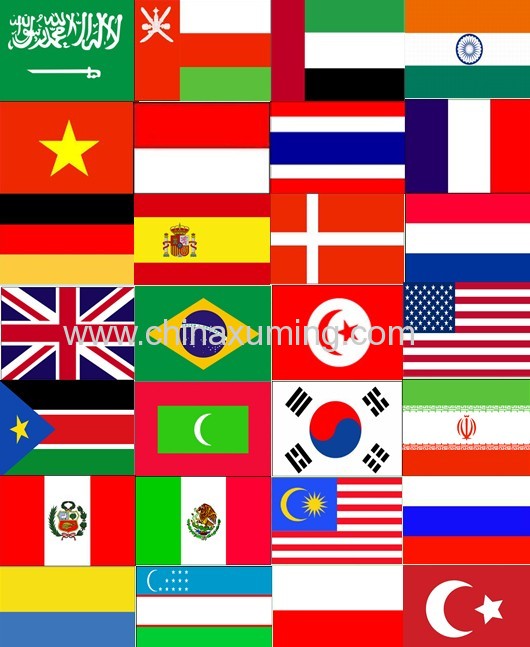 Xuming Industrial (Group) Co., Ltd. is one professional design, production and sales
in one of the industry and trade enterprises, the company has the following eight sub-companies in
Ningbo, Hangzhou, Wuxi, Taiyuan, Shaoxing, Hongkong, namely the production of PE / PP / PPR pipes
& fittings,etc.
Welcome to our factories to visit.